Appleseed (2004) Page 2: More Screencaps
Here are some more Appleseed (2004) screencaps for you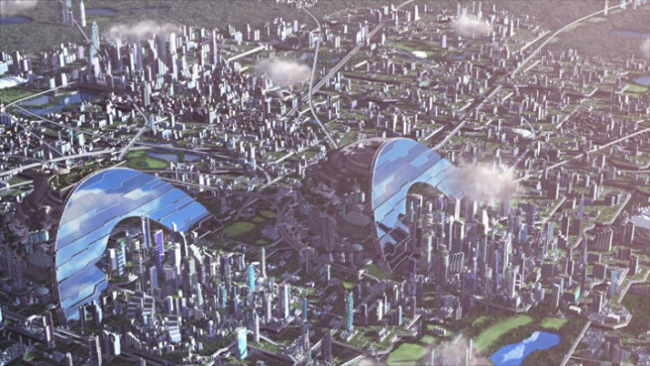 Olympus from above. Appleseed really has some wonderful cityscapes.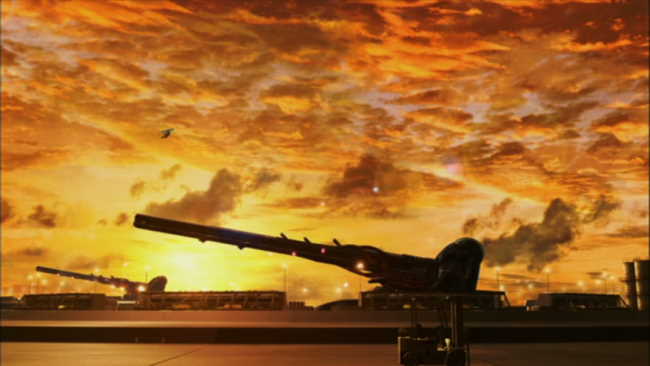 A city shot at sunset.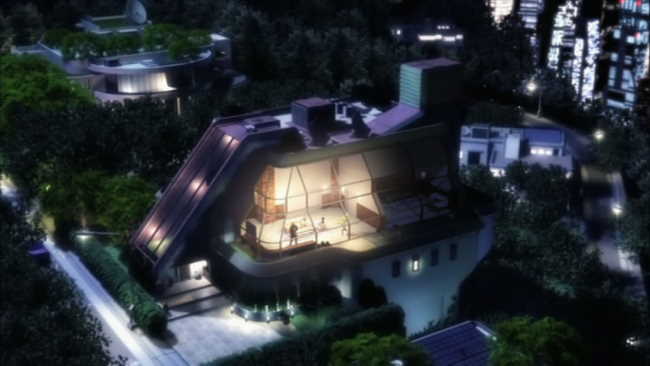 Deunan's apartment at night.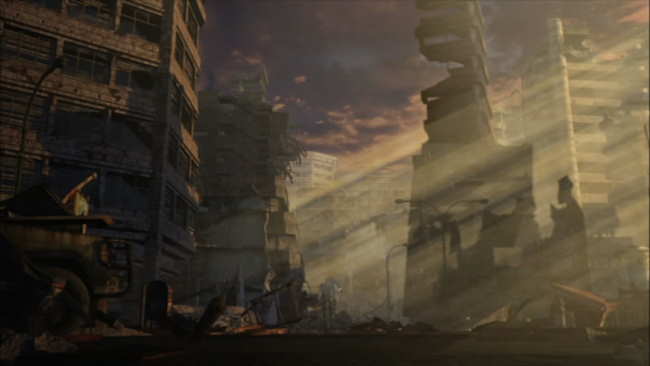 One of the shots of the war ravaged lands outside the city. Not the wonderful streams of light coming down.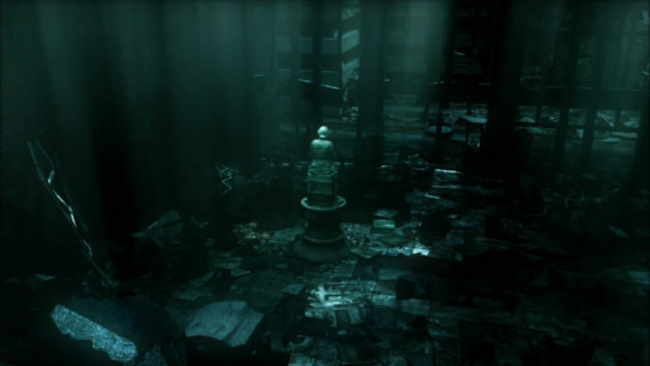 Another shot of the wastes.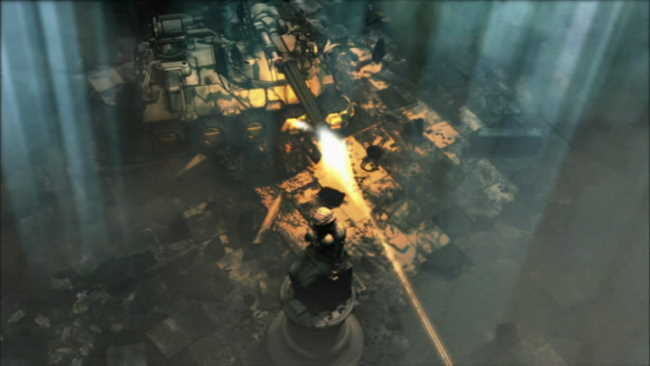 Say goodbye to the little statue! This tank looks phenomenal.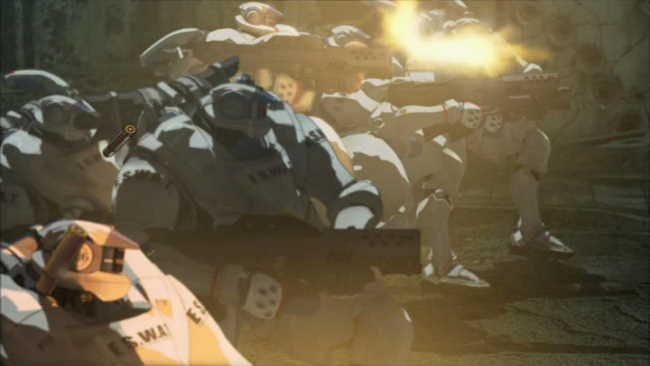 The ESWAT mecha team in action.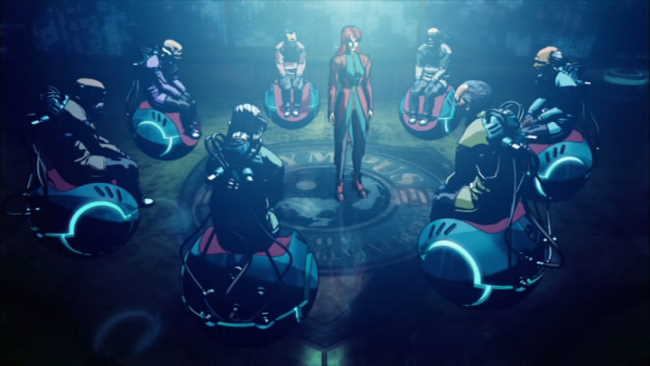 Athena, the city's leader (and bioroid) with the all-powerful city council.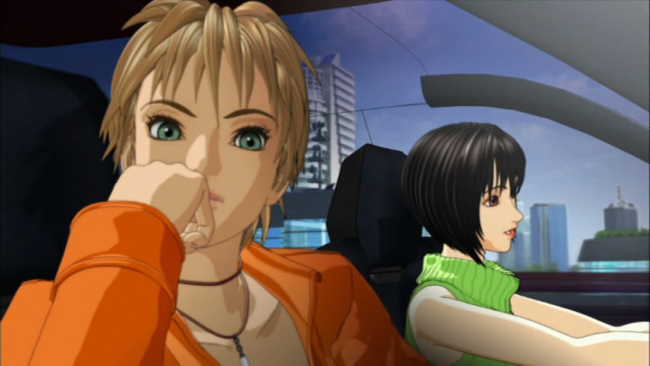 This scene really highlights difference in quality of rendering between Deunan and Hitomi.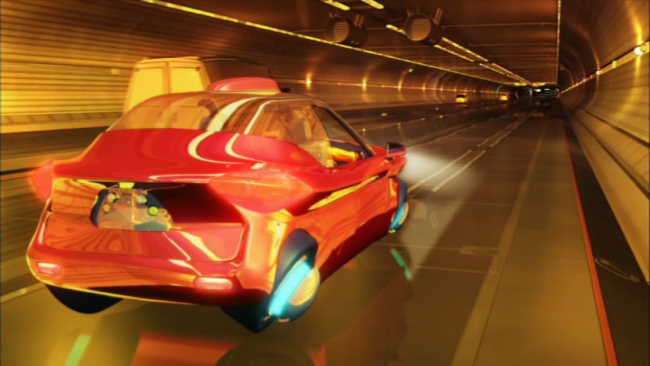 Interesting car scene, reminiscent of THX-1138.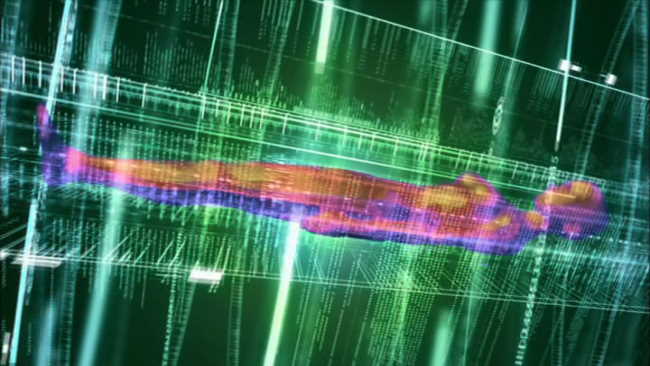 Back at the bioroid production facility.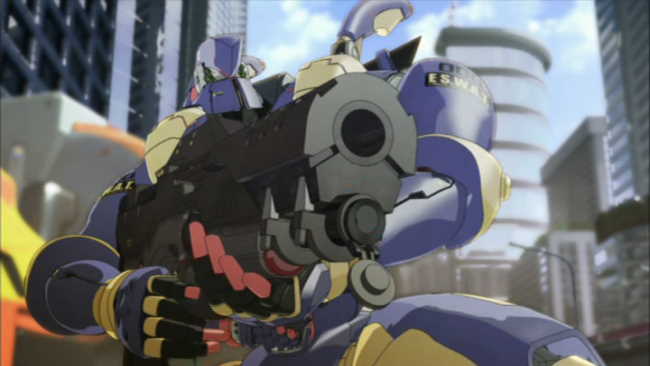 Deunan in her mecha gear is a badass.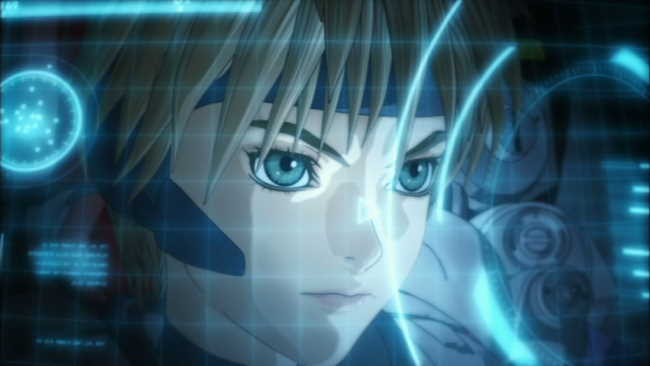 I really loved the visuals while she is "inside" her mecha outfit. The computer overlay works wonderfully here.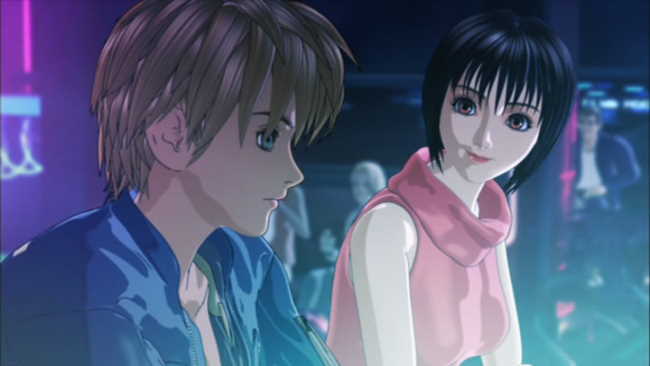 This shot gives you a good sense of the 2D cell drawing over the 3D rendering.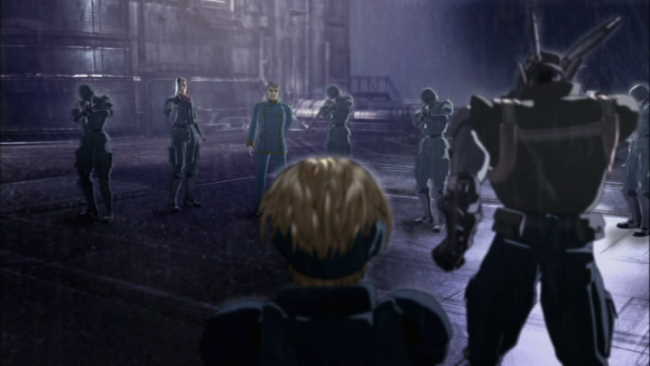 Some shots didn't work as well. This one in particular which takes place in the rain, where the human General challenges them, doesn't look very well integrated. The characters almost look apart from the rain.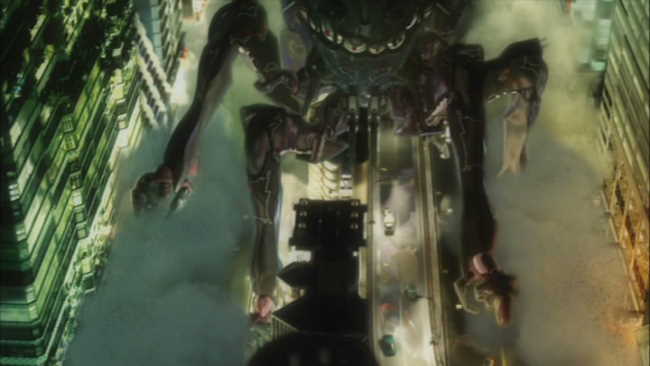 Another shot at the most awesome looking Platform sentinels (I forgot if this was their name or not).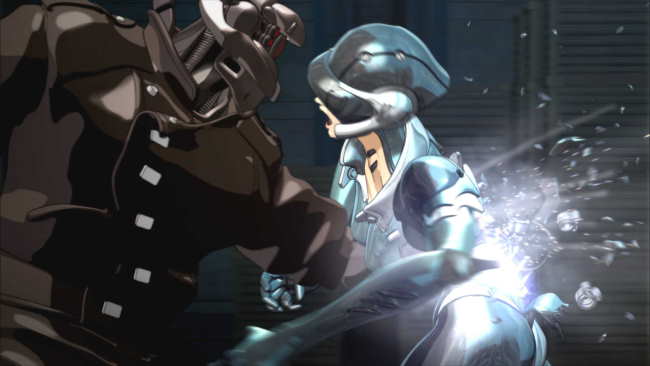 Notice the hyper-real look as Briareos wastes this cyborg chick. You literally see every little speck of dust.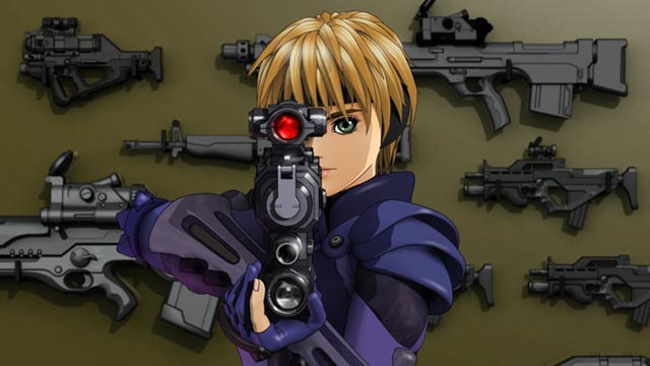 In the end though, Deunan is the star.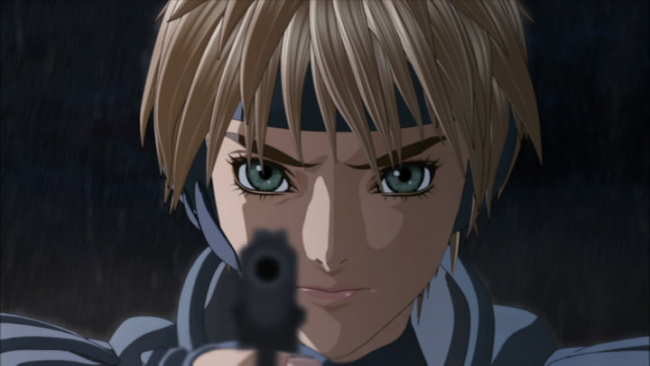 She really does look good.
<<--Back to Appleseed (2004) Page 1