Matrix Revolutions, Page 2: More Screencaps
Here are some more Revolutions screencaps for you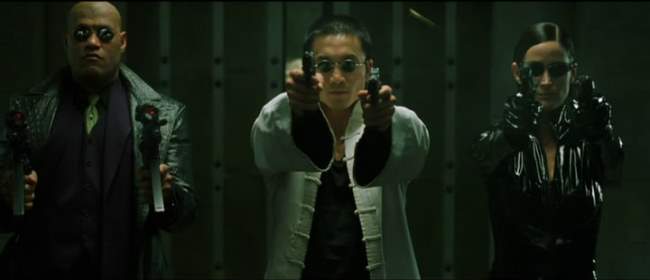 There is quite a bit of discussion of whether Seraph was a former one. To me, there are enough hints for me to conclude that yes, he is. Here Seraph clearly takes the role of Neo.
A second reprisal of Trinity's now signature kick. In this case, I'm OK with repetition.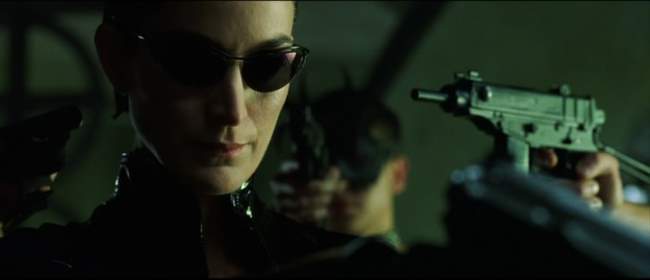 Yeah, OK, Trinity's one of my favorite all-time movie characters. She's in an elite group of female action heroes who have redefined the nature role itself (Sigourney Weaver's Ripley, who really started the popular female action hero, Linda Hamilton's Sara Conner, and Pfieffer's Catwoman would be my other choices).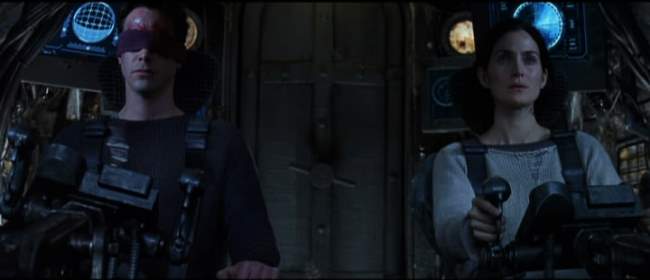 Neo, letting Trinity drive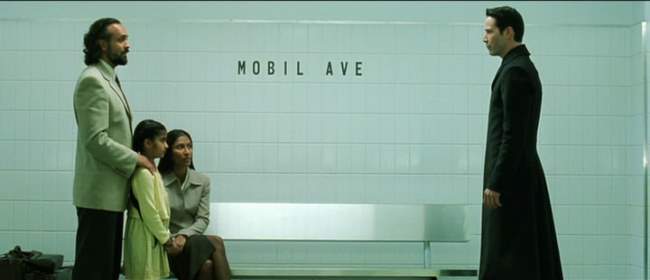 Neo, in Limbo (Mobile is an anagram for Limbo) at the train station.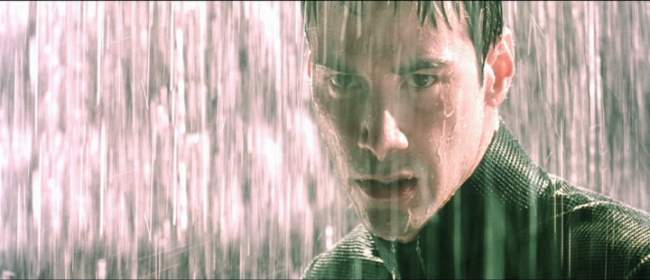 Neo in the rain.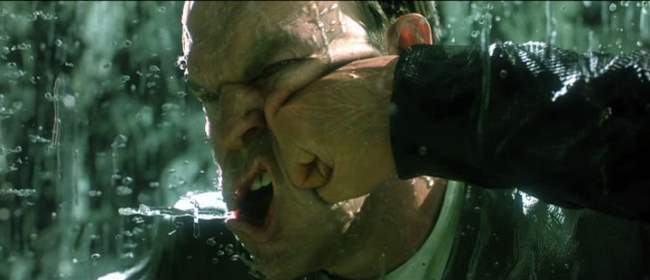 Some complained that there was too much CG in Revolutions. The first half of this scene (Neo) doesn't work as well as the actual fist hitting, which looks pretty good.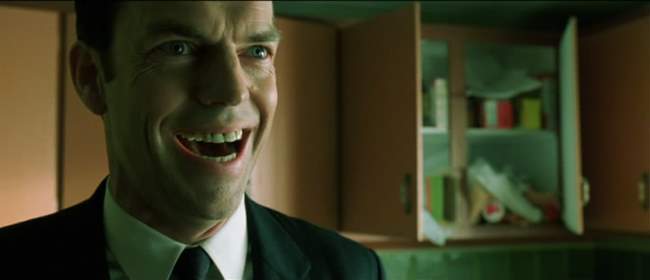 Mr. Smith with "Oracle-vision" ends up looking like a loon.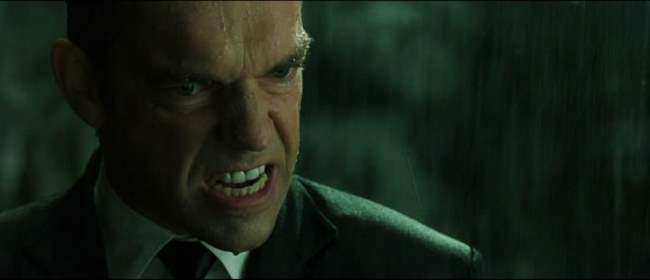 Personally, I love his grimace more. His character is so powerful that I had a hard time watching Elrond in LOTR - I kept waiting for him to say, "Mr. Anderson…"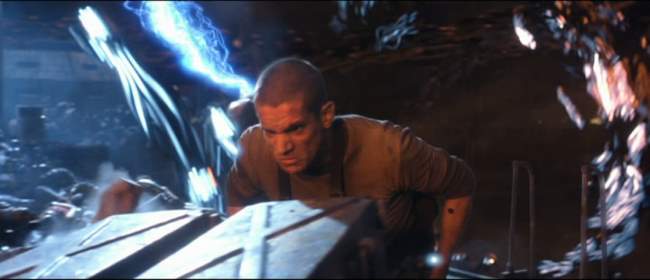 The kid's performance was widely criticized (I couldn't agree more). I don't know if this was a poor casting decision, poor dialogue issues or just really bad acting skills. Yeah, sure, he worked well in the Animatrix, but…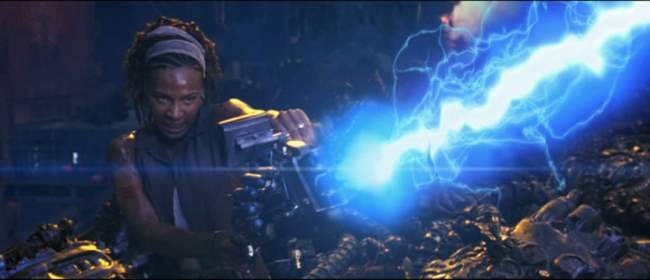 I dunno - these guns don't seem that stable. Give me Han Solo's blaster over this any day.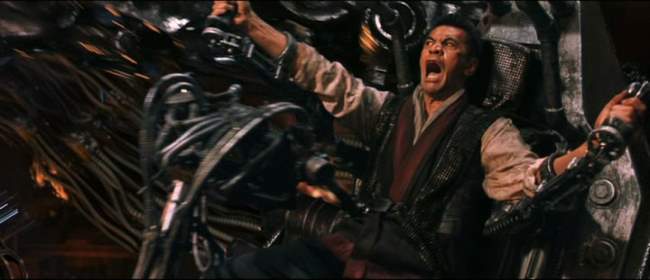 Mifune, The APC Captain was decent, I thought.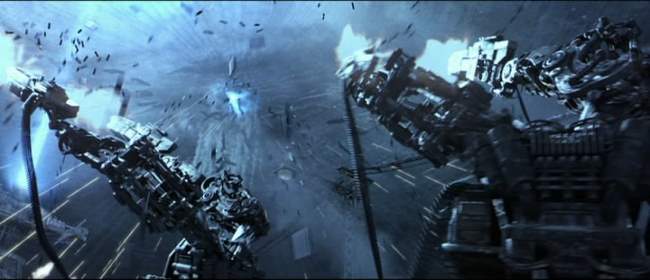 And really the APCs were a pretty fun little device. It was nice to see Ripleys' contraption from Aliens brought back to life, only this time with guns attached.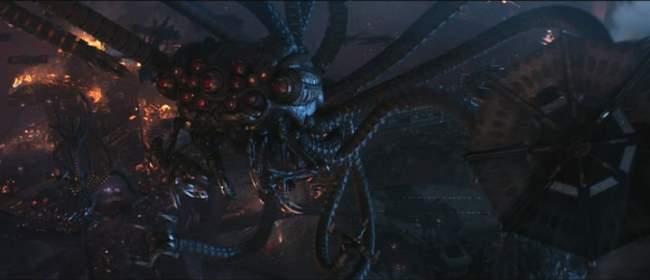 Something I've always wondered: Do all sentinels have the Radar attachment, or is this just, say, the sentinel platoon leaders? If so, are some sentinels sentient, similar to agents, while others serve more as drones?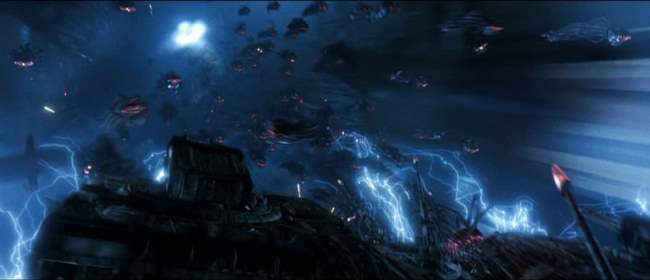 I loved the calamari pursuit scenes.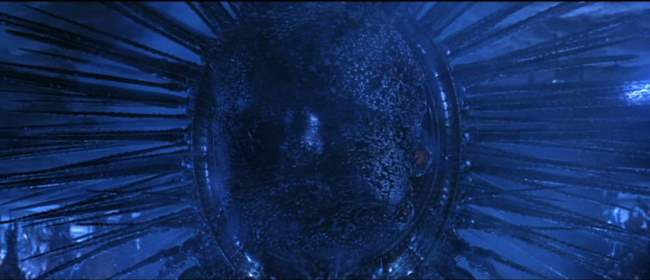 Deus Ex Machina. Is this a single sentient entity or more likely an amalgomation of many (thousands, perhaps) sentient programs and robots? I sort of consider it more of a reification of the machine society itself.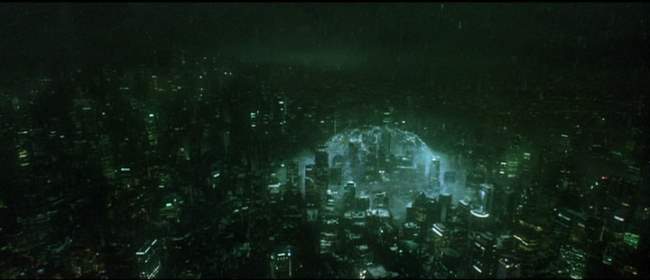 I LOVE this homage to Akira! Definitely a great, great nod!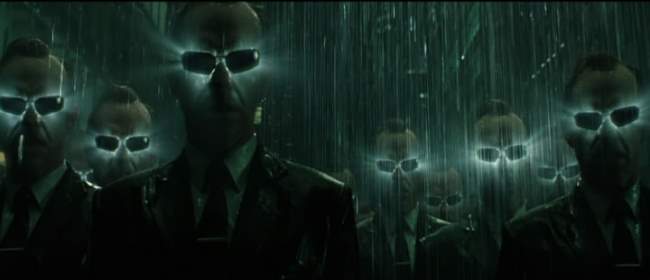 Finally, glowing eyes is not always a good thing!