Terminator 2: Judgment Day, Page 2 - More Screencaps
Here are some more T2 Screencaps for you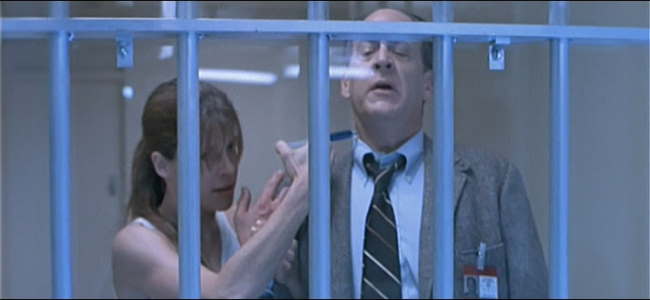 I loved Sarah Conner's escape. This whole sequence really captures how determined she's become.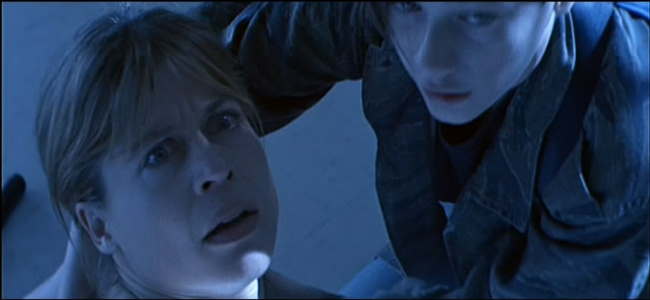 In this moment (encountering the Terminator with her son), we see Sarah's whole reality literally go into free float.
The whole head cutting effect was truly awe-inspiring when released (it's still cool). It doesn't have quite the same impact now though, especially if you go through it frame by frame.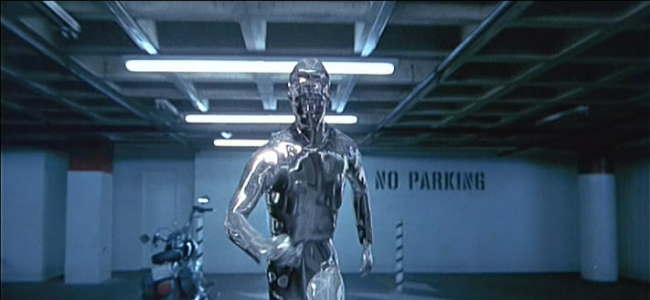 Another freeky scene, where the T2 slowly forms back into Robert Patrick.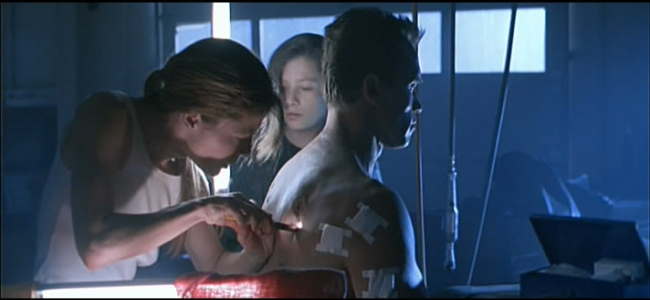 "You're no good to us if you can't pass for human."
The end of the world. Oranges and blues are the dominant color palettes for T2.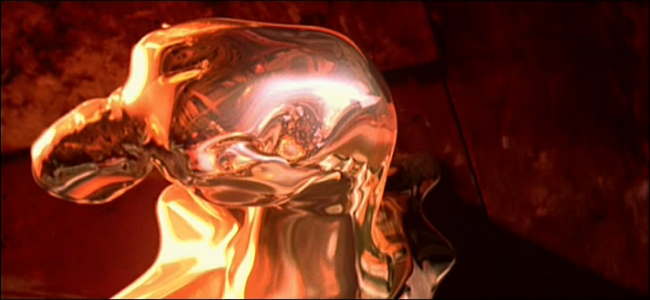 Yet another cool liquid metal scene, where, near the end, the T2, reassembles himself.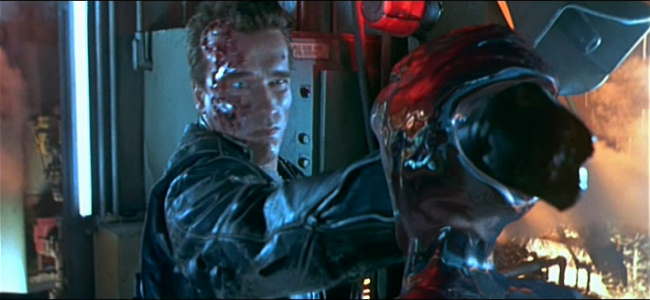 I still absolutely love the shots where the T2 transforms his body into something completely different. In this shot, Arnold hits him through the head, which the T2 slowly turns into his arm.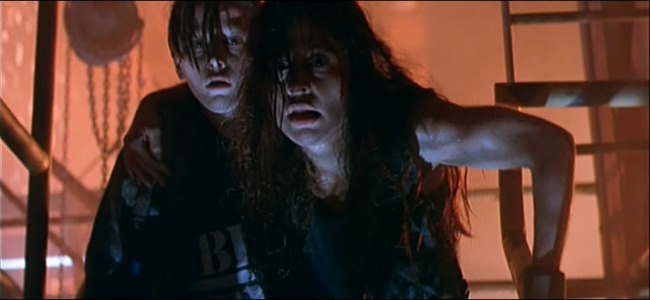 The feel of the last fourth of the movie is eerily similar to the first one. Terminator's are the horror version of the energizer bunny - they just keep coming!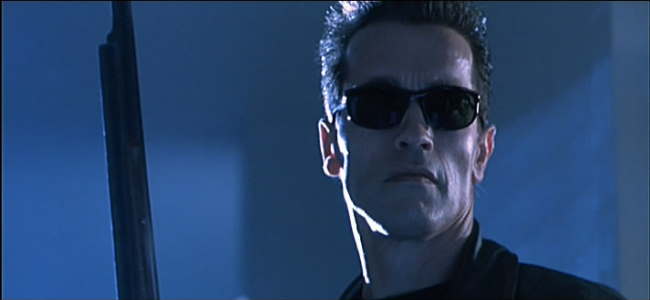 From the extras on the first movie, we find that Arnold would regularly call Cameron and ask him when they were doing the next one. You can tell why - he really excels at this role.