August 17, 2007
The Four Eras of Cyberpunk
The Four Whatsits of Cyberpunk? Sometimes, to understand history better, historians may divide a certain time period by key events or arbitrary dates. This allows them to study easier-to-manage chunks in detail that can then be connected together to show a bigger picture. This is helpful whenever studying time periods as long as an ice age or as brief as cyberpunk's existence.
My personal knowledge and study of cyberpunk history has led me to make such divisions to create four eras of cyberpunk as described below. While some may say there may be only three eras, arguing that cyberpunk didn't exist during the "Prototype Era," I feel this period is relevant since certain key events occur here that do affect the formation of cyberpunk.
And now, to help further your education in cyberpunk, I present the four eras in chronological order: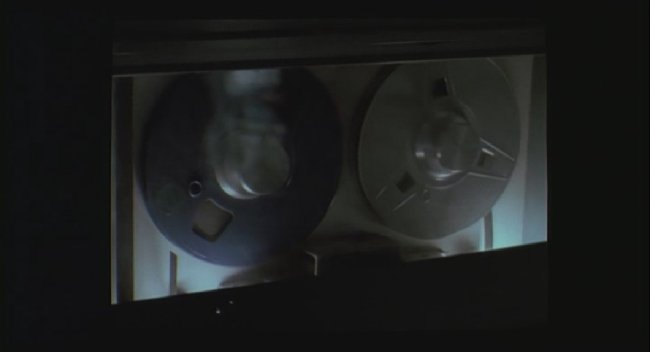 The Prototype Era (Pre 1980)
Key events: Words like computer, robot, cyborg, and punk are created; Computers like The Difference Engine and ENIAC are built, while Pascal, Boole, Babbage, & Turing make contributions; Isaac Asimov creates the Three Laws of Robotics; Alexander Graham Bell invents the Telephone; AT&T rises to become a monopoly; Late 60s counterculture; 70s Punk; Kraftwerk forms and changes music.
So much history to draw from, plenty of material to inspire the movement. But could cyberpunk exist without the invention of computers? Probably not, like it couldn't exist without the 60s counter-cultural revolution or the 70s punk rage, or even the rise of AT&T to monopoly status. Yet nobody from this era could ever guess that computers, once technology made them small and affordable enough for home use, would come to dominate the future. As such, media of the time would touch on themes of humanity and societal control as seen in works like Do Androids Dream of Electric Sheep?, A Clockwork Orange, Fahrenheit 451, THX-1138, The Shockwave Rider, and Metropolis. These would become some of the influential forces that would shape the movement to come.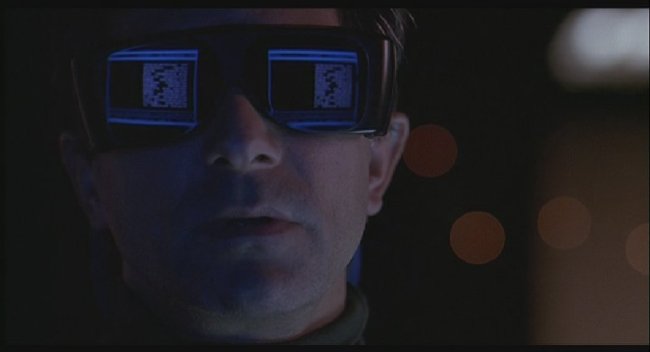 The Movement Era, or The Golden Era (1980-1993)
Key events: Bruce Bethke creates the word "Cyberpunk"; Neuromancer is published, and a movement is born; IBM PC storms home market; Blade Runner in theaters; Hajime Sorayama gives us sexy robots, gynoids, and cyborgirls; Laser Tag; The Golden age of video games; AT&T broken up; AT&T crashes due to programming error; Misguided Secret Service launches "Operation:Sundevil"; The World Wide Web goes online for the public.
When Bruce Bethke invented the word "Cyberpunk" for a short story in 1980, he never expected it to be attached to a major movement; He just wanted to make a memorable title. As such, when the Washington Post used it to describe the group of science fiction writers like Gibson, the name sticks to and becomes synonymous with all that came attached to it… and Bruce is left wishing he had trademarked the word.
It seems that 1981 is a critically important year to the cyberpunk movement. During that year the IBM PC appears on the home computer market (and the market hasn't been the same since), Kraftwerk releases the album "Computer World" aka "Computerwelt" in Germany, William Gibson's short stories "The Gernsback Continuum" and "Johnny Mnemonic" are published, and most importantly, Gibson sends Ace Books an outline for a novel called "Jacked In," which would later become Neuromancer.
With the success of the IBM PC and game consoles like the Atari 2600 VCS in the homes, computer technology would begin ramping up to give better graphics and faster systems to handle them. Could this tech explosion have been the result of cyberpunk sci-fi? Did fans of Neuromancer trigger the information age? Or was the computer revolution an inevitable outcome of technology's progress? That chicken-or-egg question may never be fully answered, but cyberpunks only care that the technology was advancing and not being used to suppress, oppress, repress, or depress. Besides, they had some cool new toys to play with.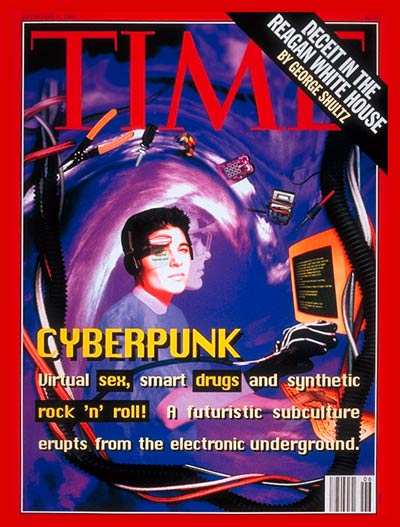 The Mainstream Era (1993-1999)
Key events: Billy Idol's Cyberpunk CD; Time Magazine's 2/8/93 cover article "Cyberpunk!"; Johnny Mnemonic, Lawnmower Man, Hackers, et al in theaters; Microsoft Windows becomes dominant OS; Web population explodes due to AOL.
Most people probably never heard of the word "cyberpunk" or what it represents, until Time Magazine's cover article "Cyberpunk" in February 1993 or Billy Idol's "Cyberpunk" CD in July 1993. That year, the term and the movement was no longer underground; It was now injected into the mainstream consciousness. And Hollywood was quick to take advantage. In 1995, some five cyberpunk movies were released, though most failed only to become favorites among cyberpunk fans. Also in 1995, The Cyberpunk Handbook is published giving the clueless and curious a look into what the movement was at the time.
During this time, something else was happening to the cyberpunk movement… it was slowly dying. Some blamed Billy Idol and Time Magazine, others blamed Hollywood and Johnny Mnemonic, and most blamed the mainstreaming of the movement for its downfall. Whatever the cause, it seemed that stagnation, and possibly confusion, was affecting what was once a vibrant movement. There was a dire need for something fresh… and in 1999, they got a much needed infusion.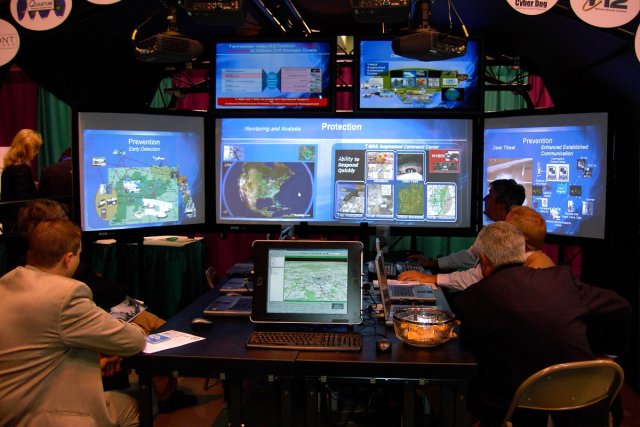 The Post-Matrix Era, The New Millennium Era, or The Post-Cyberpunk Era (1999-Present)
Key events: The Matrix explodes in theaters; George Bush Jr. steals White House, and America is screwed; 9/11/2001 triggers Big Brother knee-jerk "Patriot Act"; AT&T slowly reassembles itself; AT&T plans for a "Tiered Internet" triggers Net Neutrality debate; NSA & AT&T are found in bed together; DRM is invented… and hacked; Web 2.0 becomes a buzzword; Google flexes its tentacles; Spam, botnets, and other threats to the net grow in power; Robots, nanotechnolgy, and cybernetic implants are closer than ever to reality.
When The Matrix hit the theaters, it gave the cyberpunk genre a new generation of jacked-in fans. During that same year, another phenomenon was occurring that showed how pervasive computers became in society. It was known as the Y2K bug, a problem in programming where only two digits were used to represent the year. Technicians and programmers worked feverishly to correct a potentially disastrous situation. It was feared that when the clock struck midnight on December 31, computers would mistakenly read the year as "1900″ instead of "2000," triggering global chaos and destruction because of the confusion. It never happened, though there were reports of someone being charged a quarter-million dollars for a video rental due to the bug.
There is another phenomenon happening during this current era. Cyberpunk is no longer restricted to printed pages, it is now a part of real time life as megacorporations, hackers, rapidly advancing technology, and forces seeking total control over society are now daily news makers. Some say that all this is the result of the terrorist attacks of September 11, 2001 as the resulting "Patriot Act" gave way to FBI and NSA spying programs and the revelation of room 641A in San Francisco, the NSAT&T wiretap hub. There's also the growing power of megacorporations like Microsoft, Apple, Google, and AT&T (who recently showed that power during a Pearl Jam concert) in their ongoing quests for world domination, Internet control, and total information awareness.
On the positive side, there have been advances in cybernetics, biology, and nanotechnology that have resulted in better medical possibilities, prosthetics that more accurately mimic real limbs, cloning that can replicate new replacement organs, and human-machine interfaces that were only dreamed about during the writing of Neuromancer. If cyberpunk is dead as a media movement, it has a bright future as reality.
Individual Results May Vary: This isn't by any means meant to be a definitive ruling on the history of cyberpunk. There will be some disagreement to some of the dates used, like whether the Movement Era should start somewhere between 1981 and 1984 to coincide with the publication of "The Gernsback Continuum" (1981), the release of the movie Blade Runner (1982), the actual publication of Bruce Bethke's "Cyberpunk!" (1983), or the publication of Neuromancer (1984). Also, the exact year that cyberpunk went mainstream is questionable; Was it 1993 (for Time Magazine and Billy Idol) or 1995 (for Hollywood's want to milk a potential cash cow)? A detailed history of cyberpunk can be found on our CyberpunkWiki here if you want to see the whole time line and the key events that made cyberpunk what it is today.
One thing is certain: With word of a Neuromancer movie due 2008-09, if the movie is released it will either signal the start of a new era or the end of the movement. Stay jacked in, the future is yet to come…