May 16, 2008
Who controls your data?
Wired's Bruce Schneier has posted what has to be a must-read op-ed piece for anyone who thinks they control their lives or data. The post called "Our Data, Ourselves" deals with something cyberpunks, hackers, net-advert pushers, and the NSA already know about (or should know about), but for the clueless herds of human cattle, it can be a real eye-opener.
No matter where you go, there you are… and so is your data. Before the Internet explosion, your data would have been on systems not linked to each other in any way. This would have made tracking your varied activities difficult. Now, one little piece of personal information can open hundreds or thousands of doors to the wrong people who don't deserve to have that data. All too often, though, we allow our data to go through the nets without our consent… or knowledge… or so king Duh'bya would like us to believe. Worse yet, many tend to give that data out willingly for the "convenience" of advertisements cluttering their web browsers or choking their mailboxes. Phishing, spyware, malicious sites, warrantless wiretaps, … you know the deal.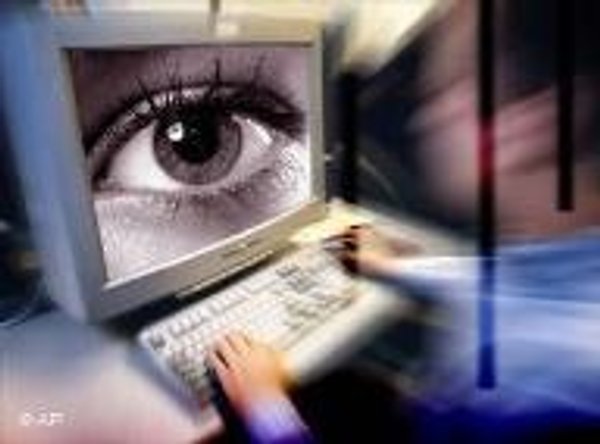 Who controls our data controls our lives.
But it doesn't just stop there. That data is often resold to other sub-fecal types who would like nothing better than to further destroy your good name for their profits and "national security." Identity theft… 'nuff said.
Then you get a whole new can of worms with Big Brother's shenanigans; Your whole life cataloged in databases that never get erased even if you do. The FBI camped outside your door just because you made one visit to cyberpunkreview.com…
A call for action. Bruce Schneier sums up what people need to do in four words: TAKE BACK OUR DATA. He calls for data privacy laws to do the trick:
We need a comprehensive data privacy law. This law should protect all information about us, and not be limited merely to financial or health information. It should limit others' ability to buy and sell our information without our knowledge and consent. It should allow us to see information about us held by others, and correct any inaccuracies we find. It should prevent the government from going after our information without judicial oversight. It should enforce data deletion, and limit data collection, where necessary. And we need more than token penalties for deliberate violations.
I would prefer to take my data back with an AK-47 with hollow-point depleted uranium ammo. But whatever way controlling our information is done, it ultimately has to start and end with YOU.
After all, you're not a number in some megacorp database or a terrorist king Duh'bya should know about. Right?