The Terminator, Page 2: More Screencaps
Here are some more Terminator screencaps for you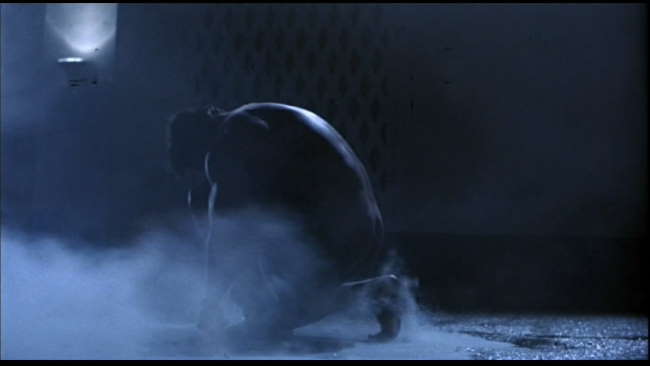 Arnold makes quite an entrance here.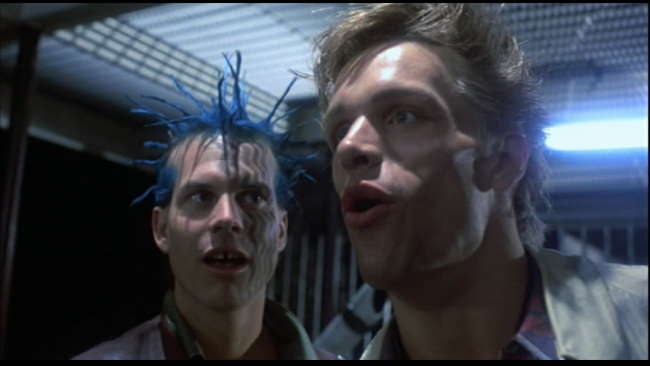 I LOVE the punks, Bill Paxton especially.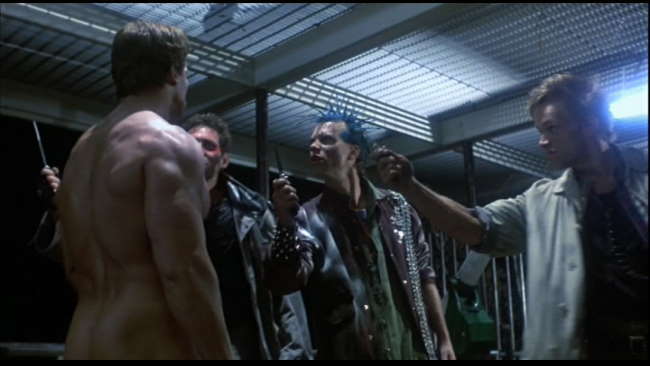 "Fuck you, asshole!"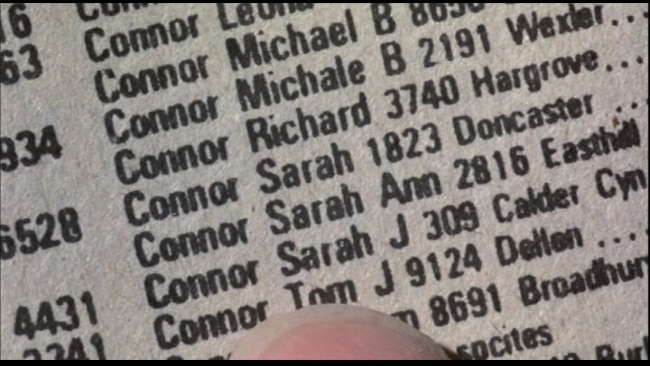 The Terminator makes even the phonebook seem scary.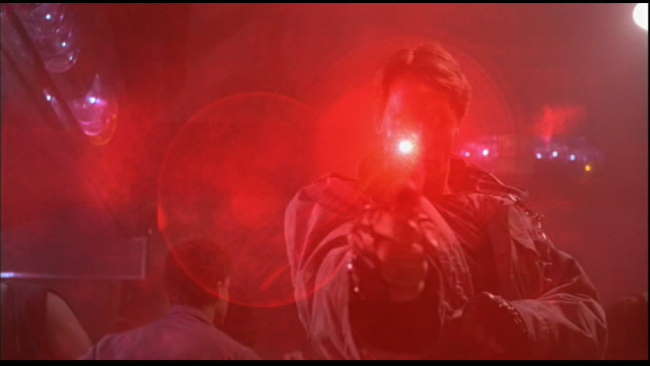 Definitely NOT a good sign if this happens to you!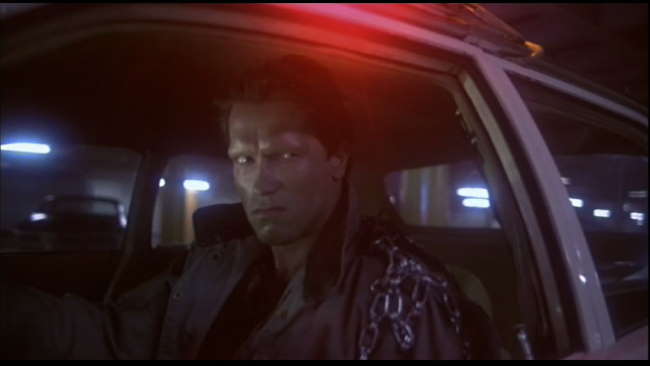 This was the first scene Arnold shot (he arrived a week or two later than everyone else due to previous commitments). Cameron makes the comment on the extras that when they got this shot back from the Daily's, this was the first time he felt like this really was going to work. Cameron was blown away by Arnold's eye tracking thing, where his eyes moved followed by his head. Also he thought the no eyebrows look really added an "otherwordly" quality to Arnold.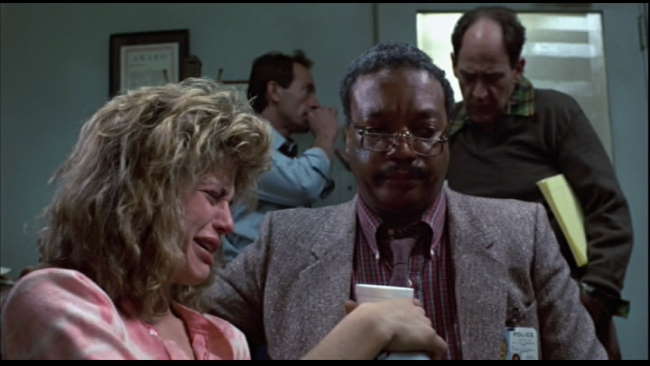 This scene is terrific. I LOVE how bored the detective (Lance Henriksen) looks in the background - it totally gives you the "jaded cop" realism feel.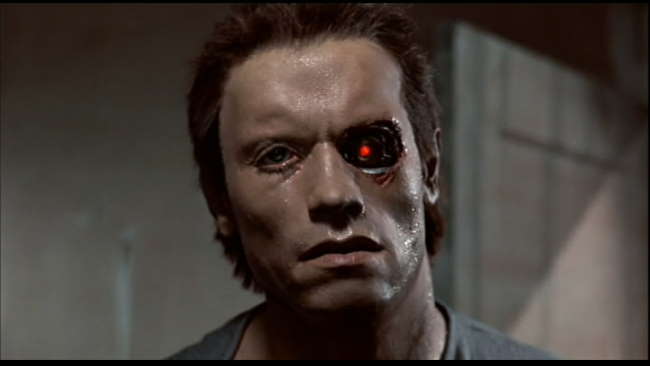 The bathroom scene FX definitely looks dated now.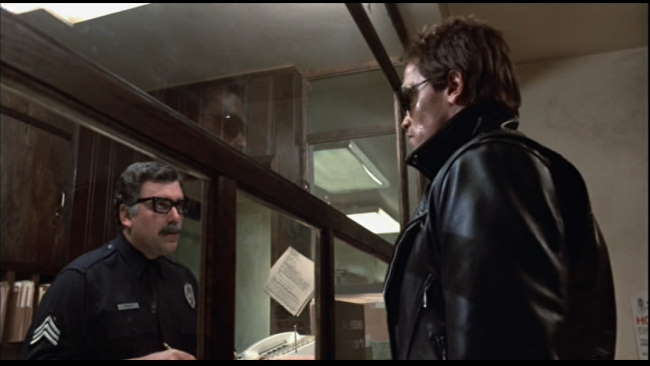 "I'll be back!"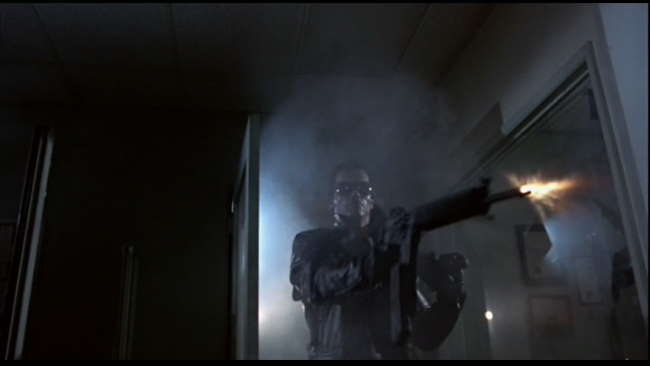 The police HQ scene is still just as good today as it was then.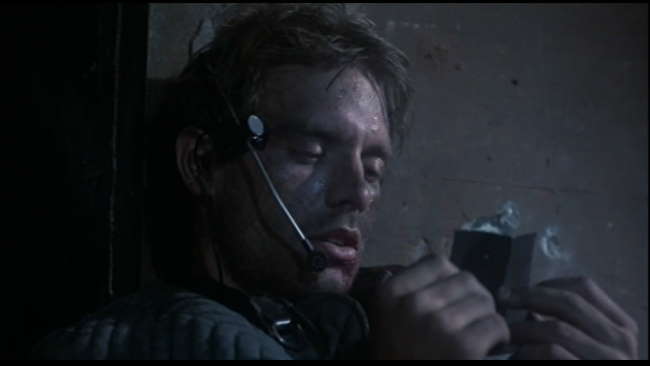 This scene really captures the essence of Reece's character. His world is a nightmare, and Sarah's picture is his escapist fantasy world.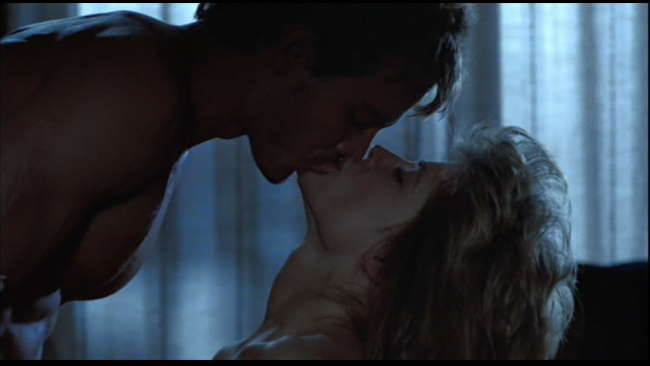 Linda Hamilton has a most sexy neck!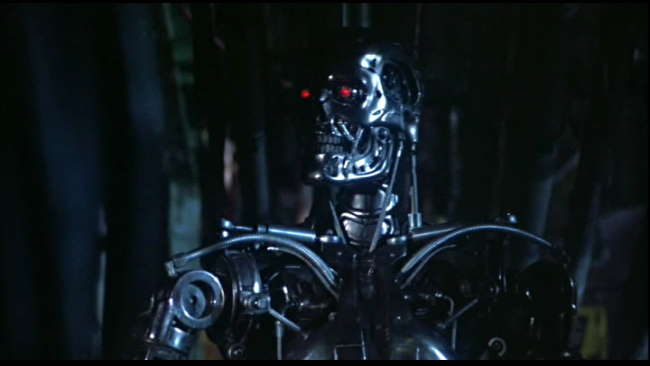 The Endoskeleton has endured as one of the more memorably scary Sci-Fi characters.