June 1, 2011
Pentagon to declare war on hackers
Source: Wall Street Journal, video from CNN.
Haven't we been here before? With the war in Iraq winding down and the Afghanistan front becoming less relevant since Osama Bin's termination, the Pentagon… and their corporate masters… are now looking for new battlegrounds to make a profit. They have plenty of choices: Korea, Iran, Canada, cyberspace,…
Yes, cyberspace.
The Pentagon, which was penetrated by a computer virus in 2008, wants to take cyberwarfare to a new level. In essence, they want to use conventional military force to counteract cyberattacks:
"If you shut down our power grid, maybe we will put a missile down one of your smokestacks," said a military official.
Equivalency test. How to scale a response to a cyberattack is but one problem the Pentagon has to deal with.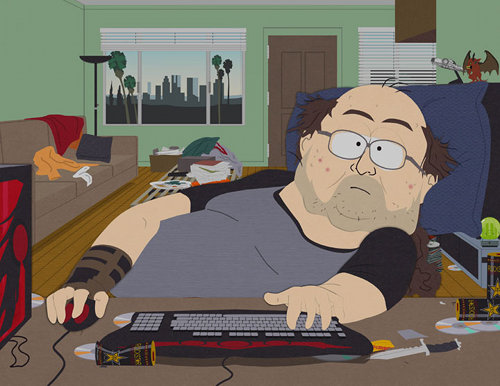 They want to send a nuclear-tipped cruise missile up this guy's ass because he posted a comment about how Sarah Palin deserves to be raped in public and in front of her family.
They already have an idea as to how to make a scale work:
If a cyber attack produces the death, damage, destruction or high-level disruption that a traditional military attack would cause, then it would be a candidate for a "use of force" consideration, which could merit retaliation.
…
"A cyber attack is governed by basically the same rules as any other kind of attack if the effects of it are essentially the same," Gen. Dunlap said Monday. The U.S. would need to show that the cyber weapon used had an effect that was the equivalent of a conventional attack.
…
For instance, if computer sabotage shut down as much commerce as would a naval blockade, it could be considered an act of war that justifies retaliation, Mr. Lewis said. Gauges would include "death, damage, destruction or a high level of disruption" he said.
Got 'em in our sights… we think. Finding where to aim those bombs and missiles will be the biggest challenge to the Pentagon. Most cyberattacks on US systems "originate" in countries like Russia and China. That could mean that someone from those nations, with possible government backing, actually did the hack. Or it could just be zombie systems from those nations, with the actual master somewhere else.
Then you have to consider one more scenario: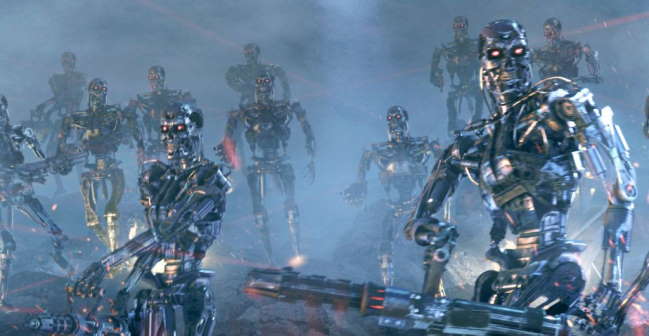 The Net itself achieves sentience…