May 7, 2010
USA Today: "The Machines Took Over (Wall Street)"
Source: USA Today print edition, 07-May-2010 (Scan of front page from Politico.com)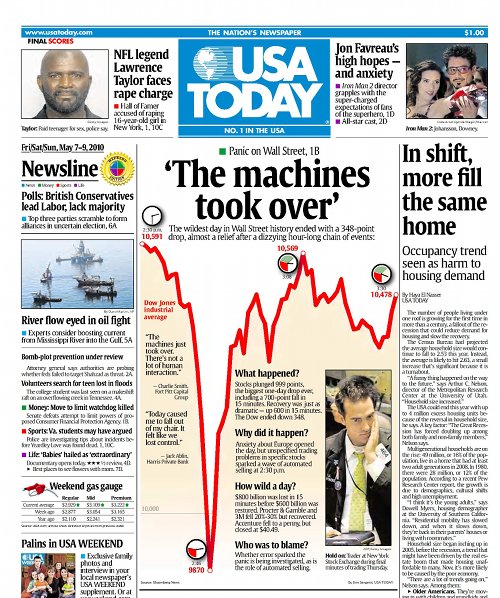 Front page of today's (07-May-2010) USA Today showing the roller-coaster ride of yesterday's stock market, with some ominous words about machines taking control. For a better view in PDF click the image.
Bombs away, Wall Street babies. If you were watching the epic fail of Wall Street yesterday (06-May-2010) in its final hour of operation, you would have seen what has to be the biggest WTF ever. Beginning about 2:30 pm EDT and lasting for 15 minutes, The Dow Jones nose-dived 700-1000 points, nearly 11% of its value, before recovering to close only 348 points off its opening. At a time when Wall Street is already under scrutiny for financial shenanigans resulting in the mortgage crisis, this major fubar could be what Obama and Congress needs to put bankers on a very short leash with a choke chain, even as this drop is now being investigated.
Somebody set up us the bomb! What happened yesterday is identical to events surrounding similar Dow drops, with events in Greece being "triggers:"
(USA Today online) In a late-day plunge eerily reminiscent of famous Wall Street stock market meltdowns in 1987 and the fall of 2008, the Dow Jones industrials nosedived almost 1,000 points in a volatile day Thursday that began with heavy selling on Greek debt fears and was followed by a waterfall decline that was allegedly caused by erroneous trades and "unusual trading activity."
Before Thursday, there were riots in Greece as that government announced pay cuts and tax hikes to deal with their economic collapse. Coincidence?
Program error detected between keyboard and chair. The main suspect in yesterday's fail are the computerized trading systems used, and a the possible input of one person: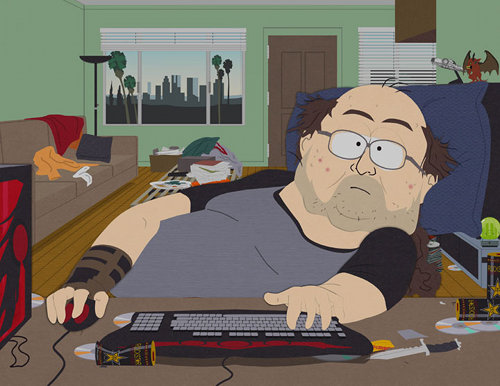 (
Associated Press
) No one was sure what happened, other than automated orders were activated by erroneous trades. One possibility being investigated was that a trader accidentally placed an order to sell $16 billion, instead of $16 million, worth of futures, and that was enough to trigger widespread sell orders across the market.
"I think the machines just took over. There's not a lot of human interaction," said Charlie Smith, chief investment officer at Fort Pitt Capital Group. "We've known that automated trading can run away from you, and I think that's what we saw happen today."
So the crash was just a lemming cliff-dive parade due to a ID-ten-plus error that went unchecked. The stocks that suffered the worst did recover, even though Wall Street remains nervous. And the invalid transactions that occurred during the period will be nullified. No AIs or hacks, other than an errant input.
But given Wall Street's past handling of such events, they will just keep the systems running until the next errant input won't be checked… or be an accident.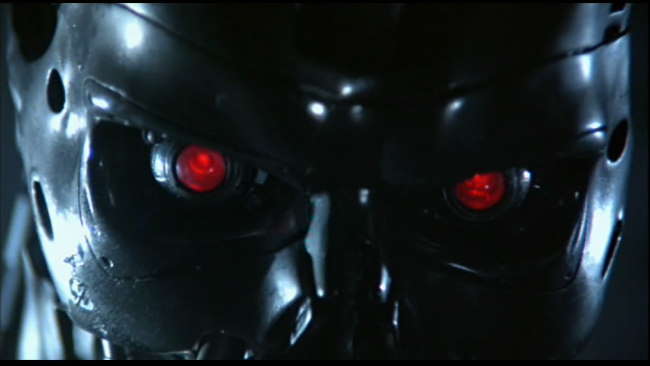 (
Huffington Post
) At 2:37 yesterday afternoon, Skynet became aware of its existence. Less than a minute later, it decided to make a killing in the Market.