January 16, 2006
Akira
Year: 1988
Directed by: Katsuhiro Ôtomo
Written by: Katsuhiro Ôtomo (comic), Izô Hashimoto
Degree of Cyberpunk Visuals: High
Correlation to Cyberpunk Themes: High
Key Cast Members:
Tetsuo Shima: Nozomu Sasaki (voice)
Shôtarô Kaneda: Mitsuo Iwata (voice)
Kei: Mami Koyama (voice)
---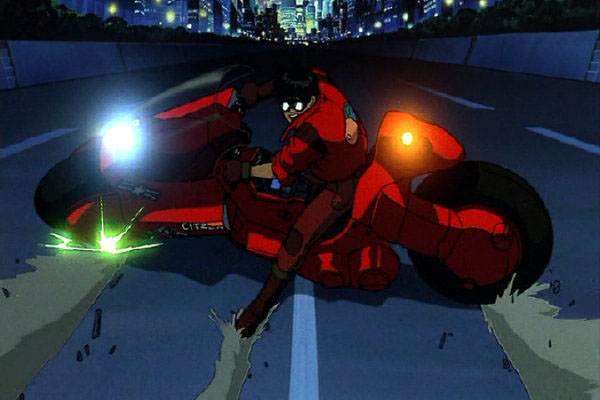 Overview: Many consider Akira to be the start of modern Japanese anime. In comparing Akira with Appleseed (also from 1988), I tend to agree. Appleseed represents high quality earlier anime, whereas Akira is truly something different both in tone and style. Akira definitely strays to the "punk" side of cyberpunk, but has full clashes with the corporate control element and technology run amok.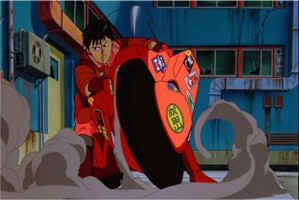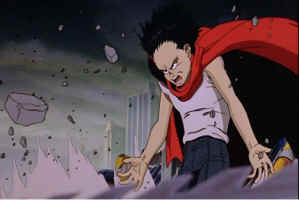 Akira's story centers around Tetsuo, a member of a biker gang in the year 2019. Along come a group of military scientist types who look to stretch the boundaries of human capability by engaging tetsuo in experiments. Unfortunately for them, the experiments prove far too successful to the point that the develop an all-powerful monster that rages out of control.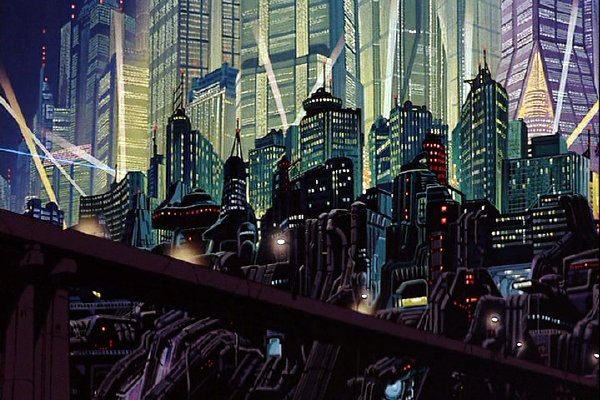 The Bottom Line: Akira has terrific adult visuals and a great sound track. As a personal preference though, I wasn't as thrilled with the later half of the movie. Some love it, I didn't nearly as much. There seems to be a debate where people either love this or Ghost in the Shell (guess which one I love?). It almost seemed DragonballZ-like, but again, this is also personal preference. Regardless, Akira is a true giant of anime and should be considered required watching for anyone who wants to learn more about cyberpunk or anime.
~See movies similar to this one~
Tags: cyberpunk movie review anime