Tetsuo Page 2: VERY Intense Screencaps
NOTE TO THE WISE - Beware! This page is VERY graphic, and is NOT intended for minors!
Again…what you will see below is well past shocking. This isn't sexy and there is no nudity if that's what you're looking for. I show these to give you a sense of the level of no boundaries depicted in Tetsuo. Many, in fact most won't be able to stomach actually watching this movie, but may still be interested in understanding visually what Japanese cyberpunk as a sub-sub-genre contains, these pictures are for you. But again, don't look at these if you aren't comfortable.
But again, don't look at these if you aren't comfortable. We all want to look when we see a car accident, but chances are, we really "don't" want to see a decapitated body.
Anal Penetration: Here's the follow-on to the anal penetration set-up shot on the previous page. It goes without saying that Tetsuo truly cannot be understood without watching it, but sex and violence, enhanced by technology, while engaging in a competitive mode by all concerned are pretty much staples throughout. BTW, I didn't take screen caps of the follow-on entry shots…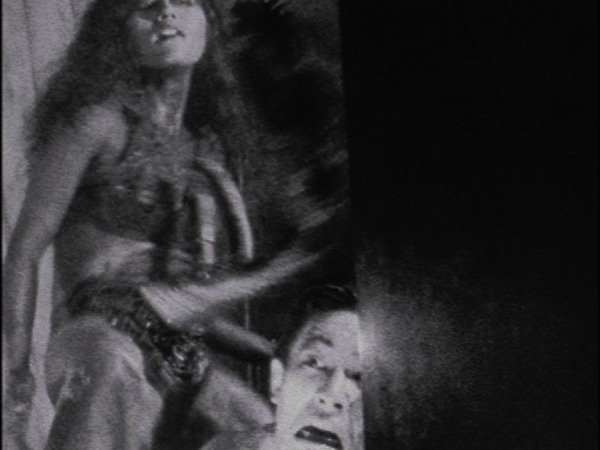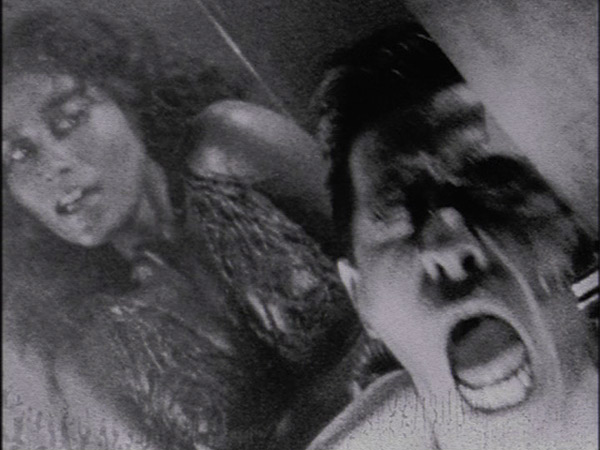 She seems a little more happy with this turn of events than her boy toy is.
His "Tool": Here's a few of the many full body tool pictures. The symbol really doesn't need much elaboration, does it? Talk about twisted, invasive technology at its ultimate! And yes, these two are as stark raving mad as they appear here.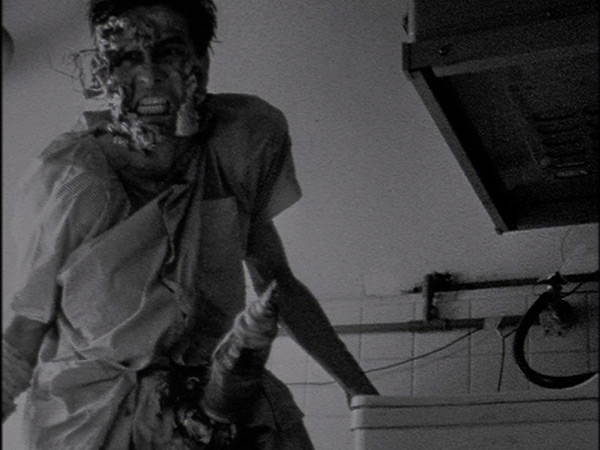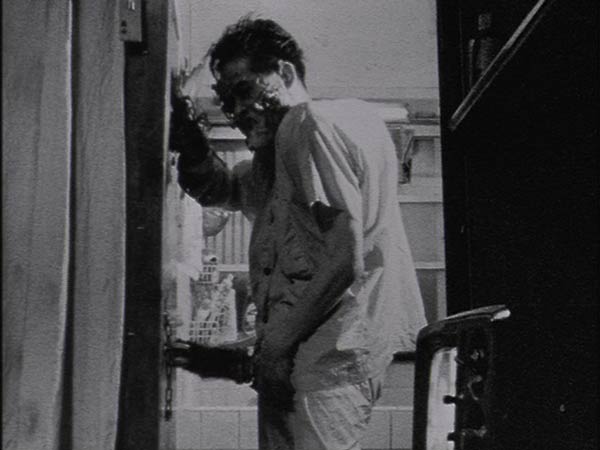 His "tool" is a drill, spinning around at high speed. In trying to pursue her, his aim isn't the best.
The "Scene": Tetsuo has one of the most bizarre and violent sex scenes ever put on film (this is the idea, incidentally). This scene for the most part involves our anti-hero pursuing his "girlfriend" to engage in sex. At first she is pretty opposed for obvious reasons, but after stabbing him a bunch, she gets excited too. It doesn't end very well for her though (again, for obvious reasons). Just to be clear, again, Japanese Cyberpunk to me really means eliminating all boundaries of humanity in this march towards technology invading all aspects of our daily life. This scene serves to portray this concept very well, and strongly highlights the themes hit over and over again - that technology augmented competition destroys us, our humanity and our social order (and our world, but this part isn't shown here).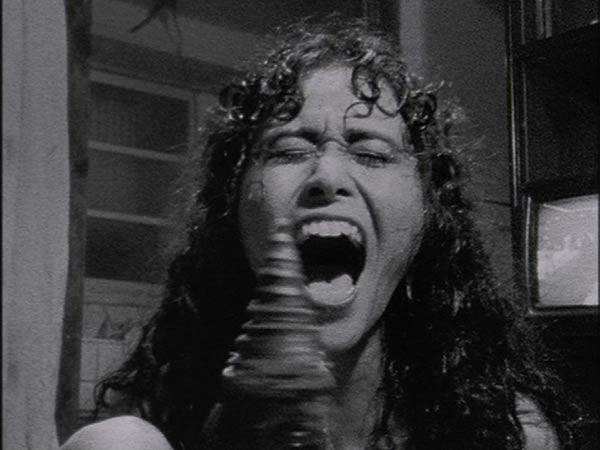 She is less than thrilled with her former boy toy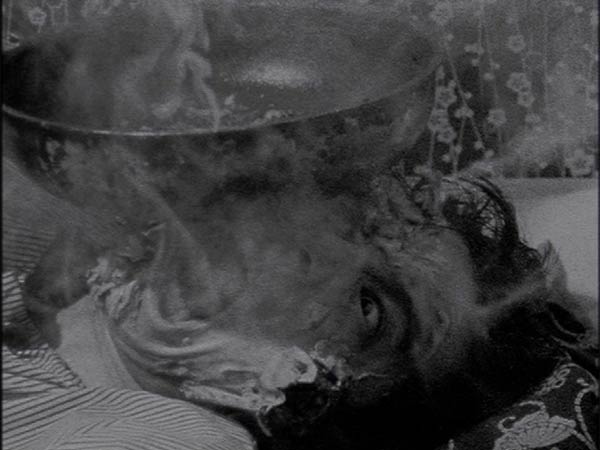 One of the few understandable responses in this movie…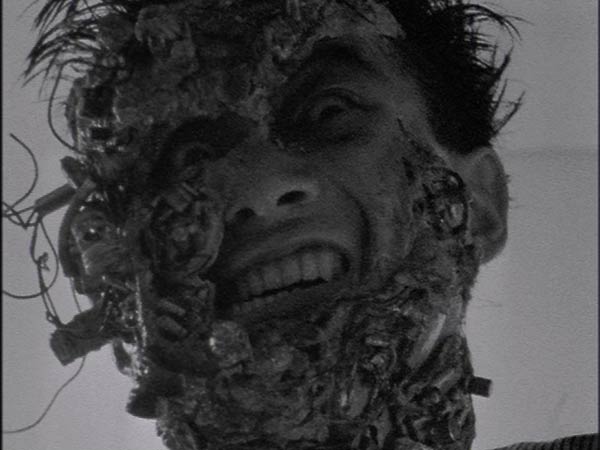 Unfortunately, this only makes him mad (not to mention, very bloody)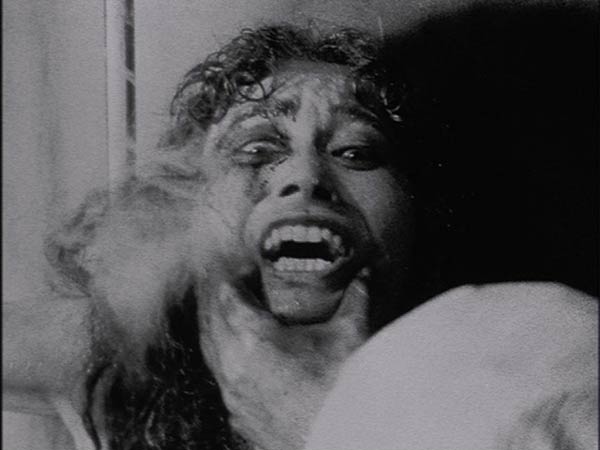 He tries to initiate foreplay again…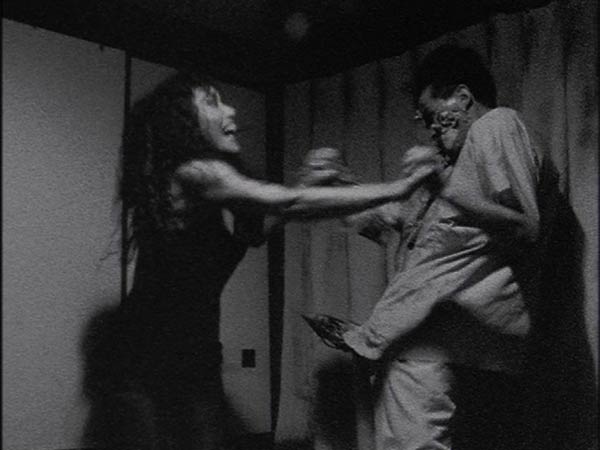 Again, one of the many disturbing scenes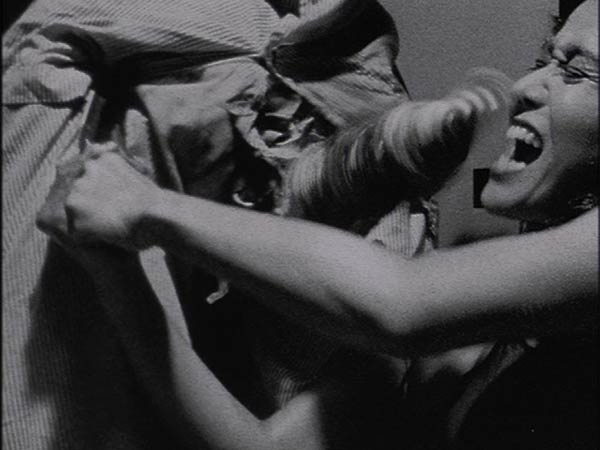 She responds by getting a big kitchen knife and stabbing him repeatedly in the crotch while twisting the knife.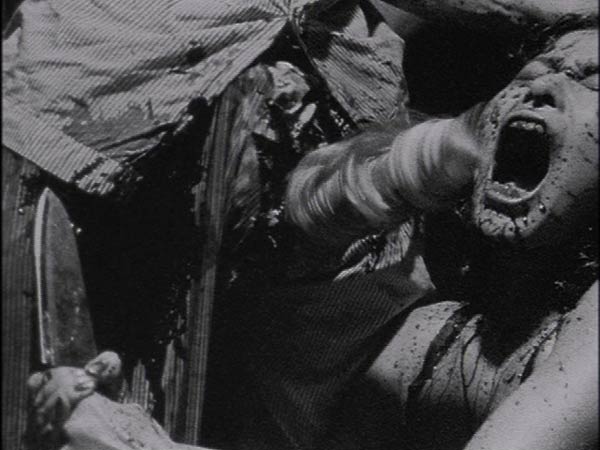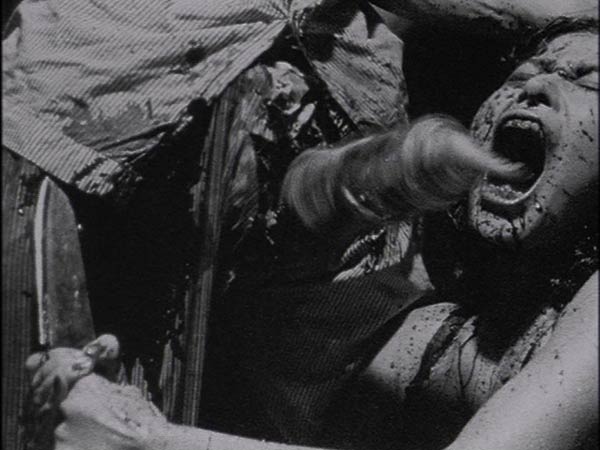 One wonders how many takes it took for Tsukamoto to get this shot, as clearly, this was what he was after. The symbolism is just freaky! Say what you want about the scene, but this is great camera work!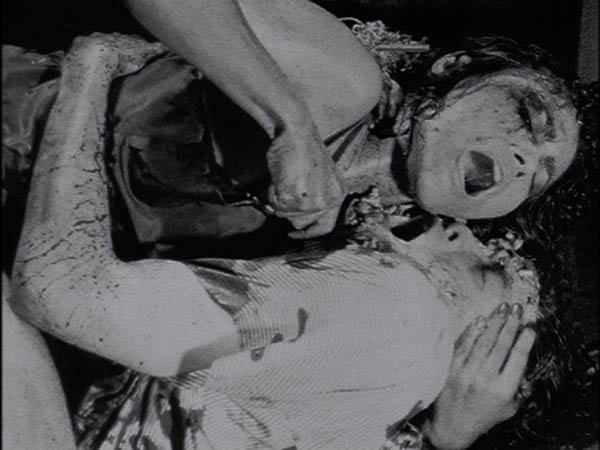 Now this scene gets even weirder (yes, this is really possible). For some reason she finds stabbing him continually to be very erotic. This was JUST the foreplay she needed.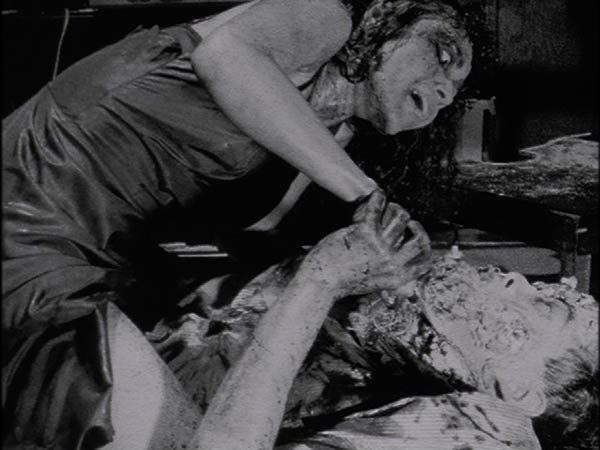 They get hot and heavy while she stabs and twists and he enters.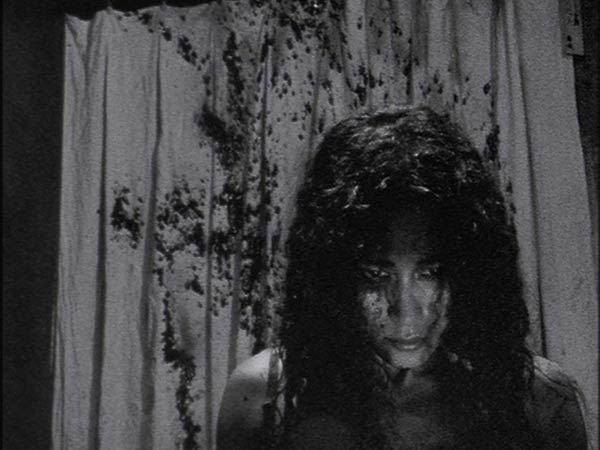 Only after the moment does she remember the issues with his tool (the sheet quickly fills with blood after this) This is followed by the grossest scene - his "tool" spinning while vagina bits fly off in all directions…and um, no screencaps of that either…