Movie Review By: Mr. Roboto
Year: 2011
Directed by: Andrew Bond & John Whoriskey
Written by: Ryan Dolton
Degree of Cyberpunk Visuals: High
Correlation to Cyberpunk Themes: Moderate
Key Cast Members:
James Donner: Mike Orie
Ora: Nadine Avola
---
Rust Valley - 35mm short. from RDolton on Vimeo.
Overview: Our forum member Burnt Lombard brought this net short to my attention earlier this week. Actually, I had a bookmark to it on Vimeo for a while, but that version is now password locked. More recently, I seen the trailer for it on Kovac's screener of UCF: Abstract Messiah. Now that I've invested the 17.5 minutes to watch, I got to give Lombard his creds for getting me to watch. Imagine, if you will, a little of what a live-action System Shock movie could be like…
The Story: ASEMS pilot James Donner has spent the past 1000+ days (3 years) in space and is now on his way home for some hard-earned R-and-R. Then he gets a call from some corporate dick: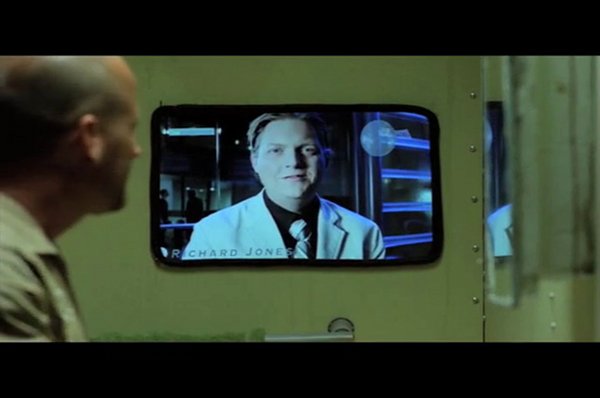 "We've been out of contact with the Valley Isis colony for eight months now. We just received a distress signal and…"

So much for vay-kay. Against his better judgement, Donner boards the colony when he hears a female survivor, Ora, over his radio.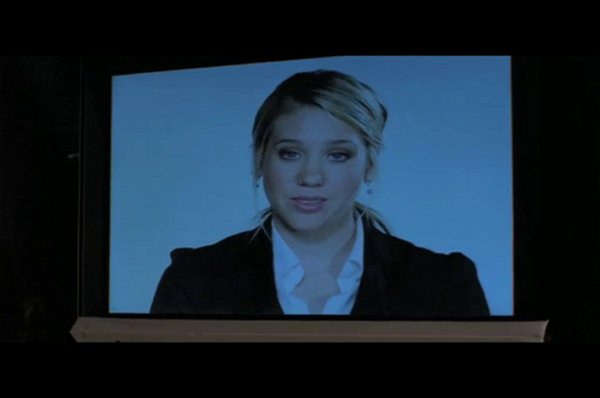 I'd rescue that for a dollar!

When Donner finds Ora, that when he has to make a choice…
But, is it cyberpunk? Rust Valley has been tagged as cyberpunk on Vimeo, and it does make its case well. We have the ASEMS corp, though the full extent of their power and influence wasn't revealed. There's a bit of man-machine fusion (won't say where due to spoiler possibility). But it's the visuals that makes the short cyberpunk. Let's just say that there's a reason why it's called RUST Valley.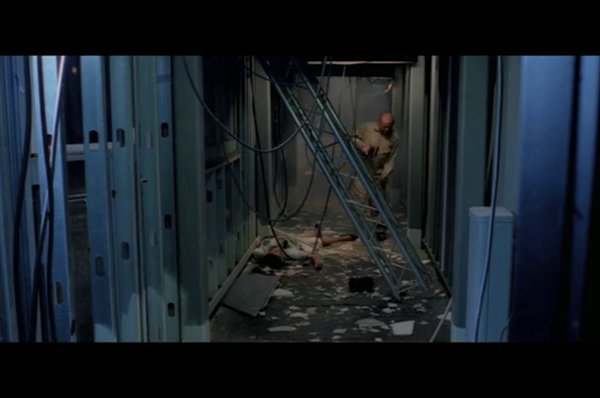 The audience is now deaf. Being an amateur production, and shot on 35mm film, some technical glitches are expected. But when you have to turn up the volume to hear the monitor voices, you might want to consider amplifying the microphones for the monitor actors.
UPDATE: Burnt Lombard has uploaded the official video on Vimeo, with improved audio. It's a bit different in other ways as well, but with the improved audio I've decided to upgrade its rating to 7.
Conclusion: While not the most polished production, this short still manages to make for good cyberpunk viewing. And for a bonus, there's an alternate ending that was supposed to be the original ending. This could make for a good feature… just pray that it doesn't become the next Snakes On A Plane.