I.K.U. Page 2: More Screen Caps
Here are some more I.K.U. visuals for you…WARNING!!! These are bordering on the explicit!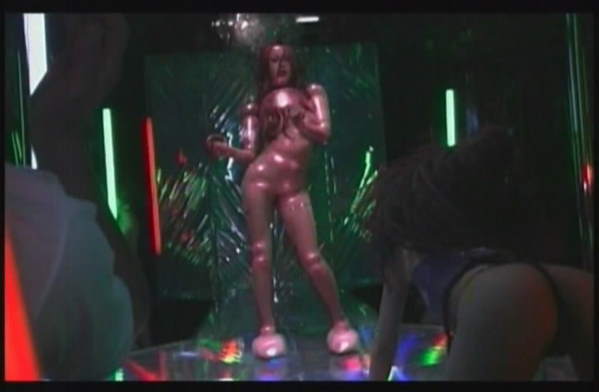 We get many shots of our star virtually transforming from android to human form. Here's one shot of this that takes place at a neon rave orgy.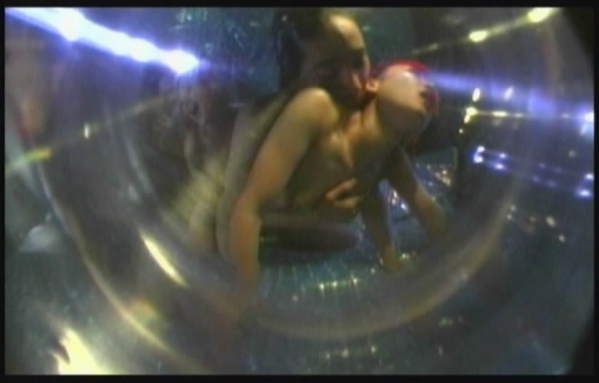 Strange camera angles, multiple partners (two chicks and a guy in this scene) and really wierd filters are the order of the day for the sex scenes.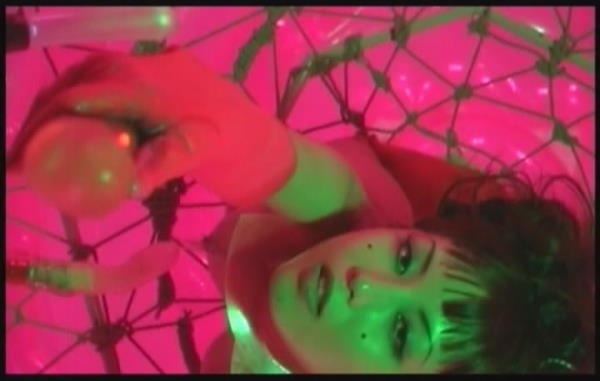 I probably should have taken some more expansive shots of this set. Here we have two chicks in a spider web that's crawling with dildos.
What self-respecting cyberpunk sex flick would be complete without an industrial cyberpunk sex scene!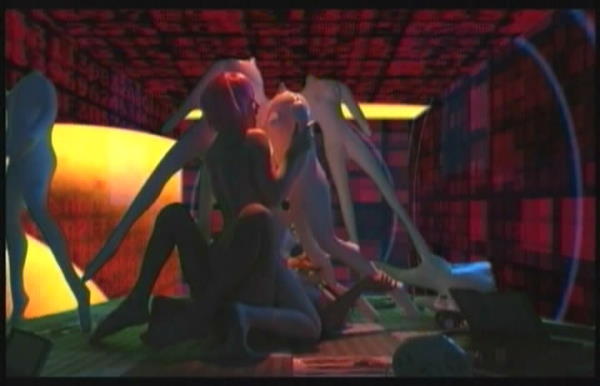 I kind of like this - virtual sex with sex dolls! How appropriate for cyberpunk! Cyberpunk dolls, consisting here of both the sexroid and the blow-up dolls take on a whole new meaning here.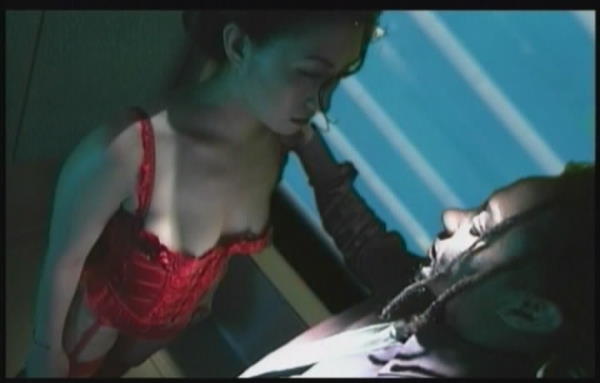 Here's the scene with the transgender (who also is the Genom corporate representative "owner" of the sexroids). I decided not to go further with the screencaps here as things go really normal until they do a close-up on his part…that, um, is different!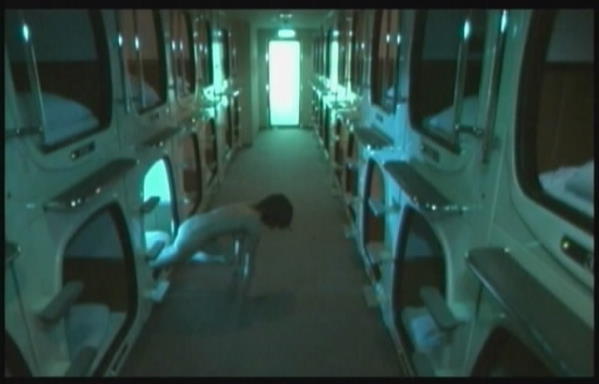 I LOVE this scene! Here we get a visual of what a Neuromancer-style sleeping pod complex might look like (no coffins, but hey, pods are the next best thing, right?). That little lighted opening is her equivalent of an apartment.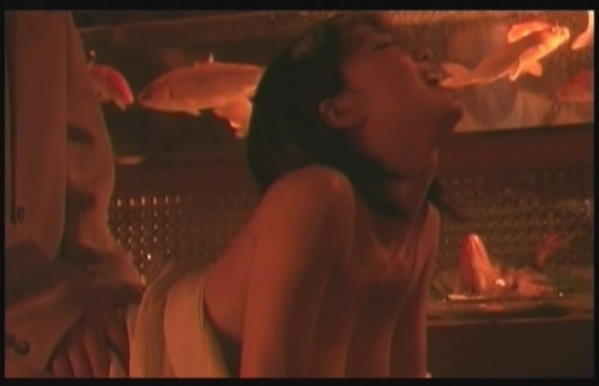 This might actually qualify as the wierdest scene in the whole movie. Here we have a guy on the other side of the fish tank (where most of the camera shots in this scene take place) who is picking out goldfish from the tank, cutting them up and eating them while watching the couple go at it through the bubbles. I can't explain it, but this just comes off as TRULY wierd.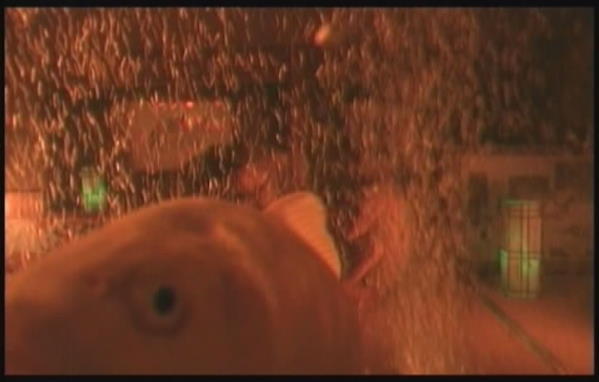 Here's what you normally see in this scene. This is one of the few I could get that wasn't showing explicit body parts.