Aeon Flux, Page 2: More Screencaps
Here are some more Aeon Flux screencaps for you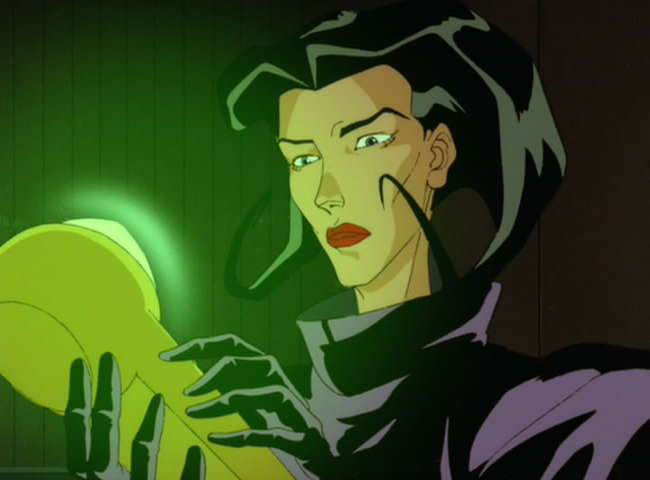 In Season 2, we start to see more intricate animation taking place. I love the light gradiants in this shot.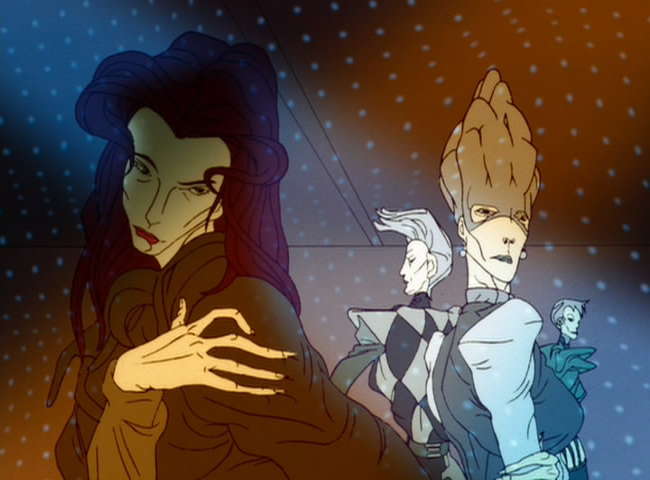 One of the many surreal "punk" shots Aeon Flux has to offer.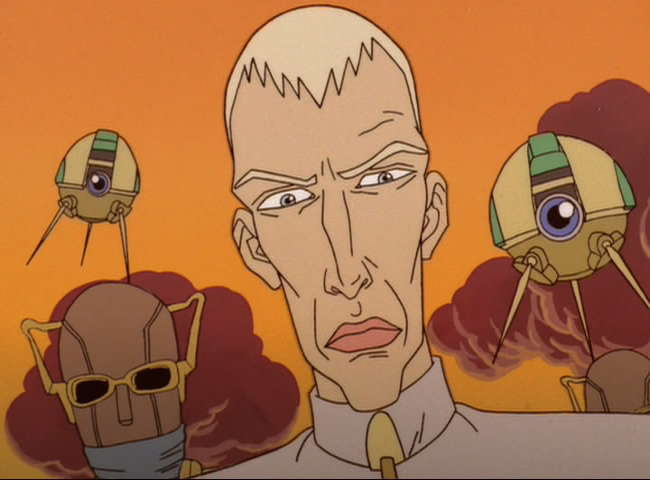 Trevor always brings the cool toys to the party!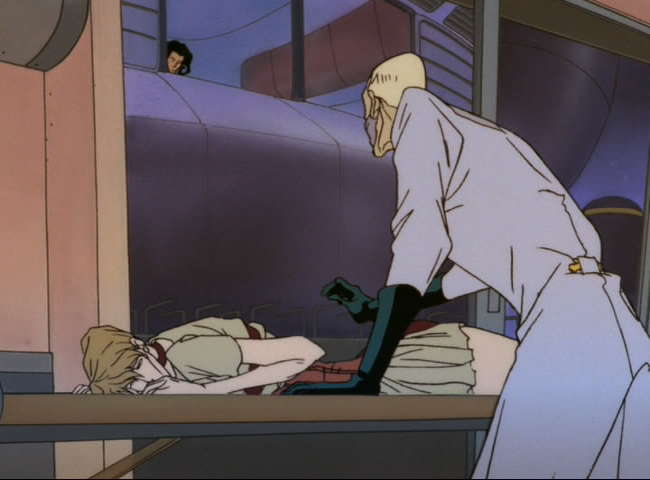 Here, Trevor conducts spinal surgery on this poor chick, who ends up being the ultimate pawn.
Quick Question:
What's the name of the sexual deviancy where you get it on with a clone of yourself?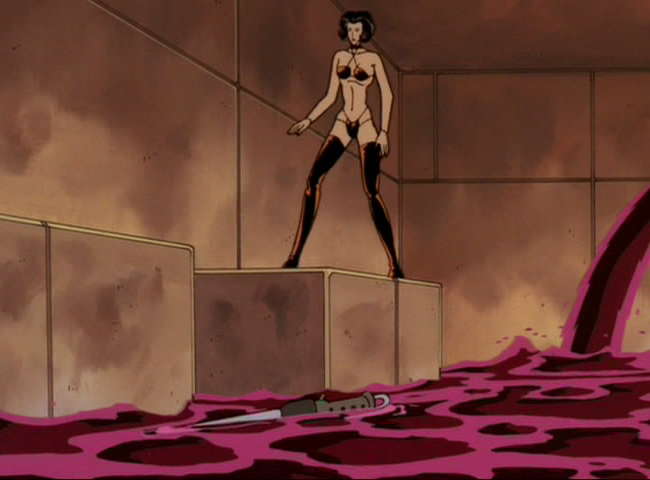 One of Aeon's many impending doom scenes.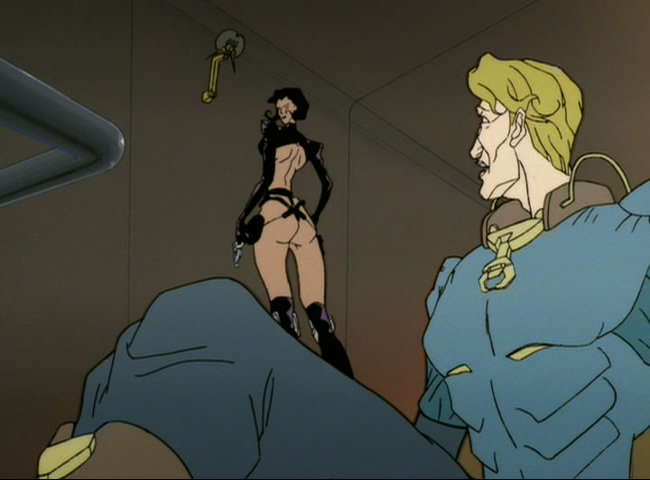 Yes, Aeon works out regularly.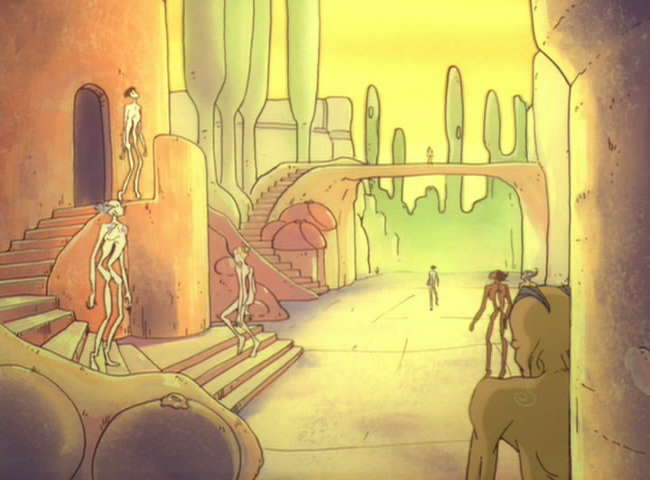 Aeon Flux ends on a very strange alien episode.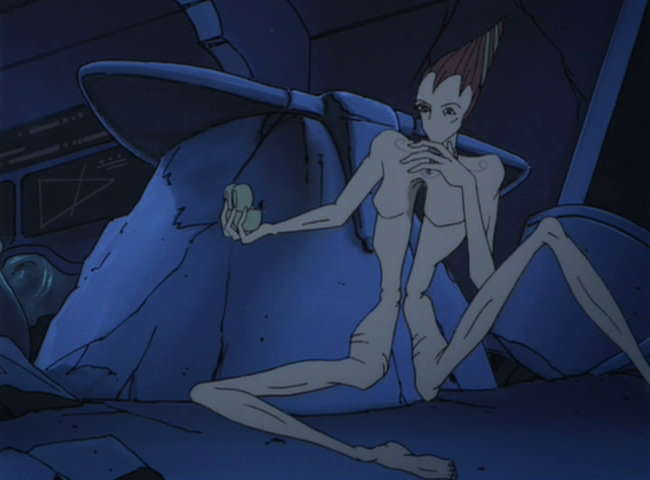 The aliens have no orifices whatsoever. Does Trevor wonder what they eat or where their wastes go? Of course not! He's only interested in how they have sex!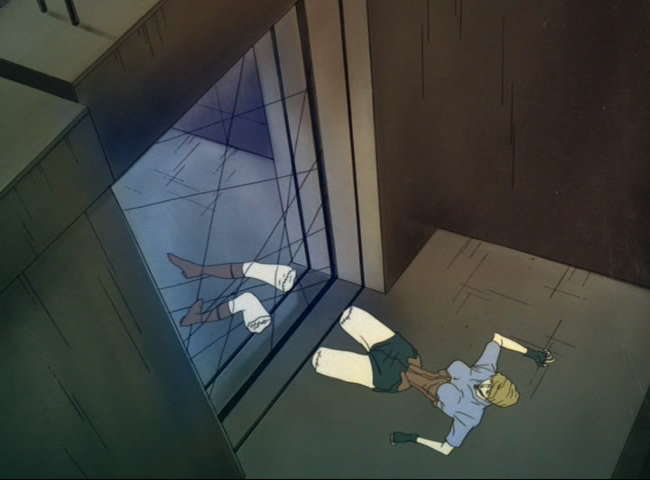 This scene has one of my favorite quotes of the series:
"That which does not kill us, makes us stranger."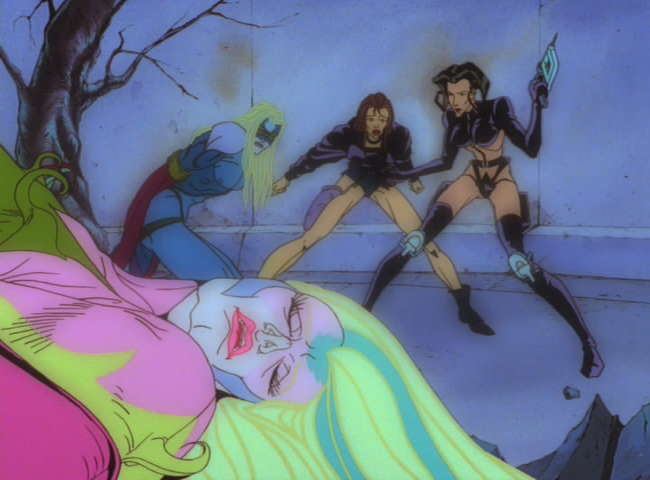 Another moment from a surreal punk episode.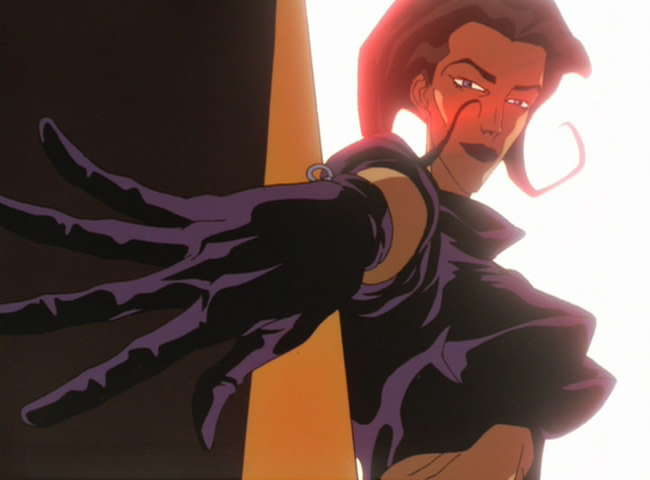 This shot would look lots better on a white background, I think.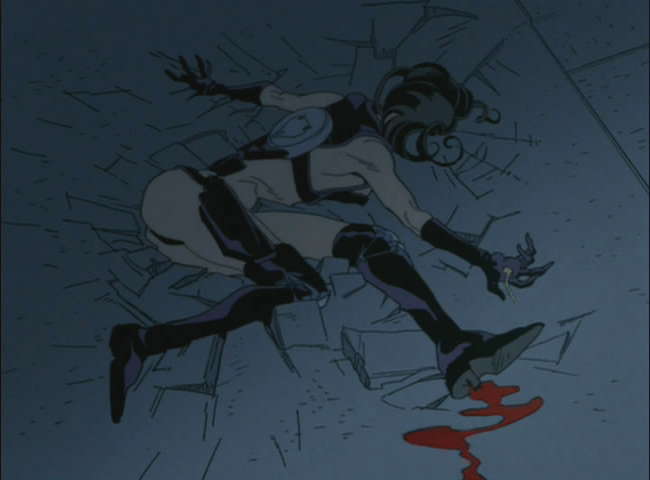 It seems only fitting to end on a death shot!