Minority Report, Page 2: More Screencaps
Here are some more Minority Report screencaps for you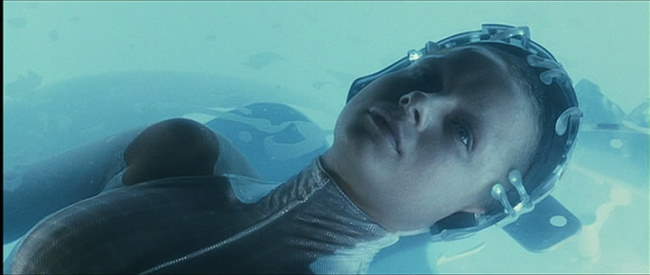 Samantha Morton as Agatha is terrific. The whole pool thing for the Precogs is wierd but it ends up working pretty well.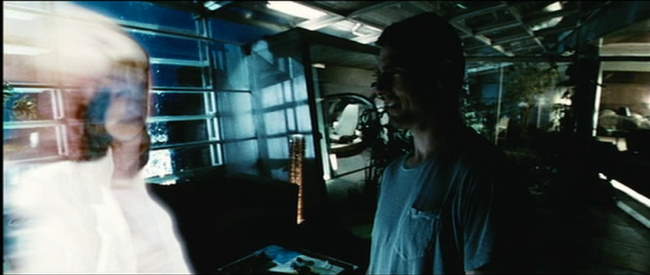 The Holograph recordings are visually interesting. One wonders when such a thing will ever happen though.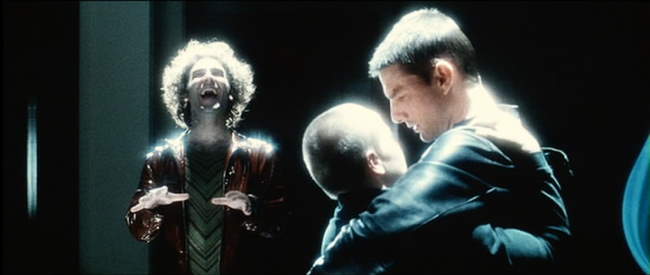 The creepy hacker guy is sort of cool in a slimy kind of way. But it really is a stretch to think he could jury-rig a vision thing in a matter of minutes, when back at Pre-Crimes Police HQ, they need an entire room of equipment tied to a pool and stuff.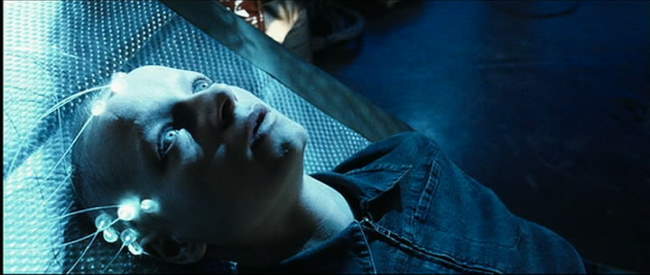 Another shot of Agatha.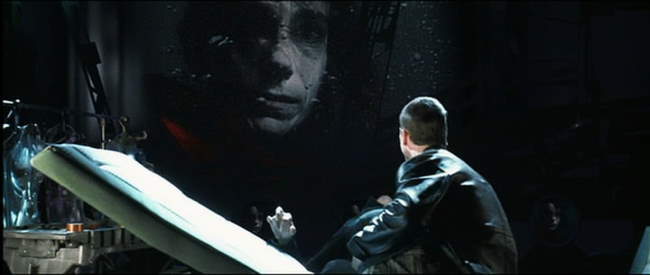 A vision from the Minority Report.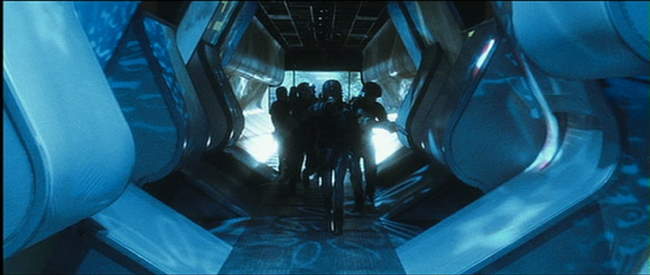 John's team coming to get him.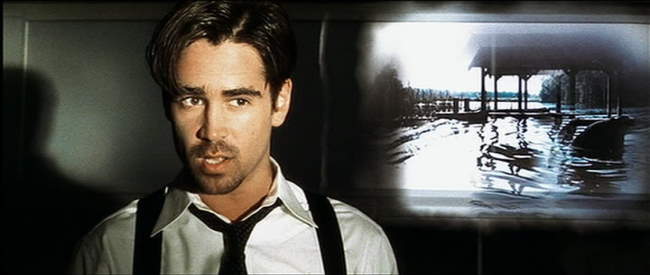 Collin Ferrel plays a slimy FBI agent, looking to steal John's job.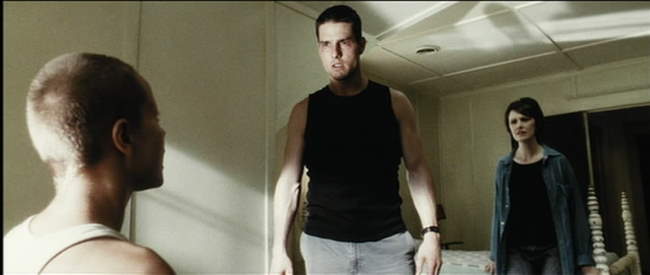 This scene where Agatha reads John and his wife Evanna's dead child's possible future is simply terrific. Definitely moving stuff! I love the contrast of the warm yellows and browns to the cold blues that permeate the movie.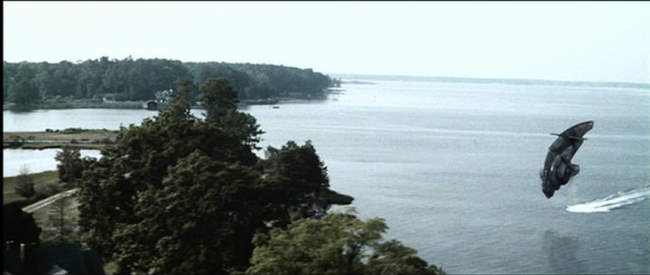 Here, Boba Fett makes an appearance. Apparently John is Han Solo's long lost Brother.
Cruise and Morton worked very well together. I love when Agatha asks, "Is this the present?"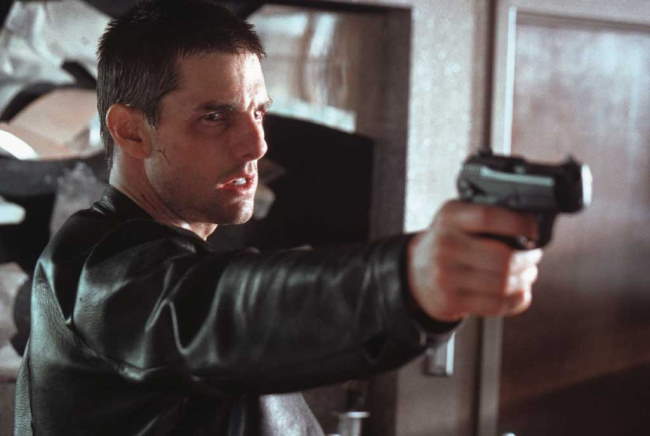 Cruise really does shine in Minority Report.