Movie Review By: Mr. Roboto
Year: 2011
Written and Directed by: Mehmet Can Koçak
Watch on Vimeo (NSFW Version) or YouTube (Safe Version)
Degree of Cyberpunk Visuals: High
Correlation to Cyberpunk Themes: High
Key Cast Members:
Hobo: Mehmet Can Koçak
Shell 001: Ilhan Şen
Cyber Pimp: Nazım Çınar
Redhed: Piper fawn
---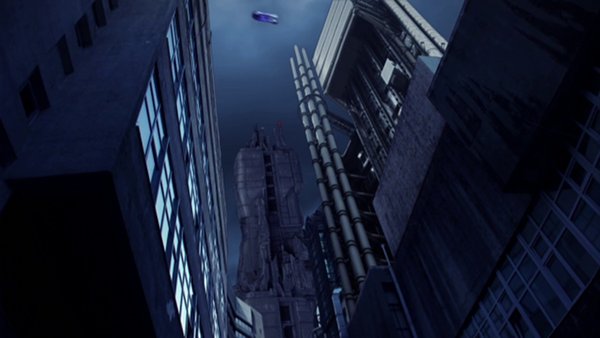 Overview: Billed as a "Tribute to the cyberpunk genre," Perspective gives us a rather unique… perspective… of a cyberpunked future, where VR is the drug of choice to escape the harsh reality of… well, reality. Mehmet Can Koçak shows us one person's escape to a VR fantasy by not just following him with a camera, but with the person AS the camera as we look through the hobo's eyes. It's perfectly understandable if you suddenly feel like hunting shamblers, cyberdemons, or zombies with roast-turkey headgear…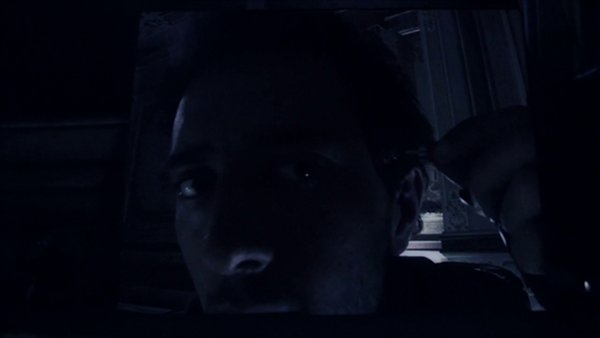 After all, it's called "Perspective" for a reason.
We "watch" as the hobo purchases a cartridge from a shady dealer then heads into a wreck of a building where he jacks into his Commodore 64T…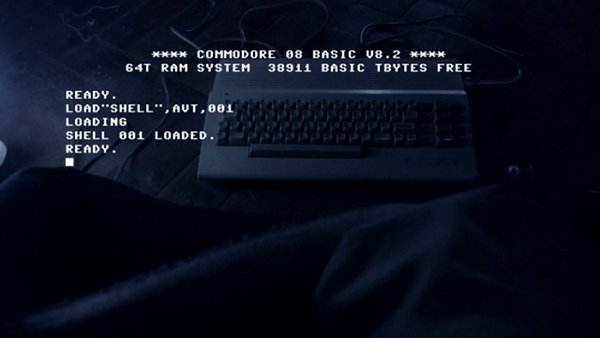 64 Terabytes of RAM… on a Commodore 64… it can happen.

… and dives into a fantasy encounter with a redhead girl. Until an apparent glitch causes more than a program crash.
There once was a girl named Alice… At a running length of only ten minutes, Perspective doesn't have much time to present in-depth themes. The one main theme is the mirror; How we see ourselves in reality and fantasy, and how the two can suddenly become fused together to cause no end of confusion. Or as Friedrich Nietzsche put it, when you gaze long into an abyss the abyss also gazes into you.
Conclusion: Short-n-sweet. 'Bout all I can really say. Koçak's piece shows some potential for something more like, let's say, a whole series of first-person movies; Short, interwoven films showing life in this future, and the viewer gets to choose what character's eyes they would like to experience it. Might be a challenge to make, but it would a radical new way to "watch" movies.