Avalon Page 2: Spoiler Discussion
The Ending, Interpretations and Questions Answered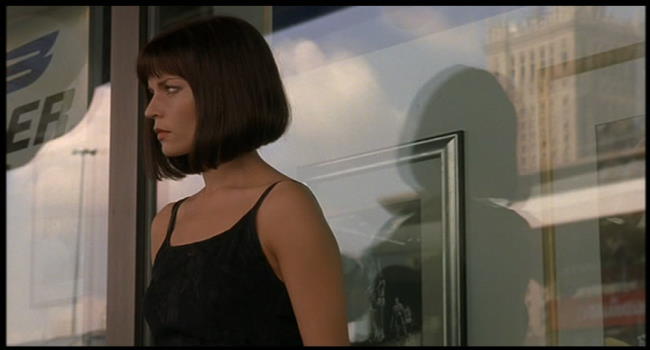 Special A Level (referred to as "Class Real"): To complete this level, Ash needs to kill an illegal "unreturned" player. If she wins, she will be offered a game admin job with Avalon. Unfortunately, Class Real is filled with "neutrals." If Ash kills any neutral person she will lose, and will never to return, while her body would stay in a vegetative state in the psych ward, just like Murphy's. However, Ash quickly finds out that Class Real is essentially our own modern day real life, complete with colors, lots of people who are interacting, laughing and just living life. This is in stark contrast to her "real" world where everything is desolate, bare and lonely. Visionas of Ash's dog permeates class real – he is traveling in cars, is on the poster of a musical, etc. In essence, the point is hit home that the Class Real level is the REAL here and now.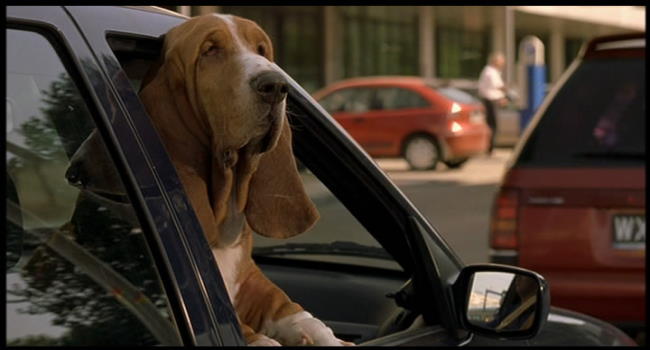 In the Climatic scene, Ash eventually finds Murphy, who has decided to stay living in this world. While he might be a vegetable in the "real" world, Murphy has decided that true reality is what we choose to believe. Again, this is another flash-forward to GITS:2, where the underlying message is our bodies our now obsolete – it's our internally constructed perceptual reality that matters. Ash confronts Murphy about his actions that led to the team break-up, she asks, "For this you abandoned us all? To spend the rest of your life as a hollow shell in a hospital bed staring at nothing?" Murphy replies, "Reality is only what we tell ourselves, that's all." Murphy has convinced himself that Class Real IS reality, and tells Ash to never go back, that "This world, right here is where you belong."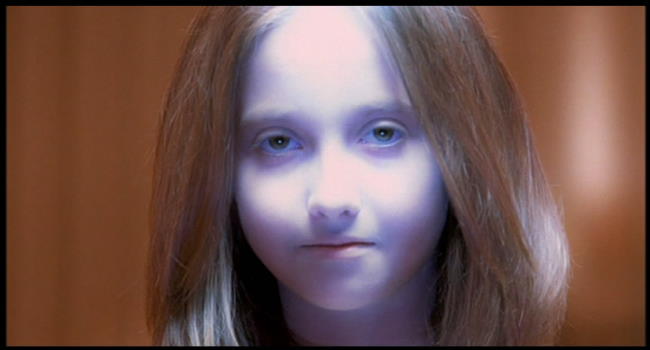 Philosophical Climax: When combined with the Class Real dog motifs and the notion that Class Real IS Avalon (noble warrior's heaven), the final question Oshii poses is given the choice between reality and one's perception, what do we actually choose? Worse yet, do we actually have this choice or is this choice in essence "made for us" by some omniscient game master? I think Oshii's answer is that we actually are all posed with this question on an almost daily basis. Sometimes we are "forced" to deal in reality, but often, whether they realize it or not, people escape to the constructed reality of their perceptions.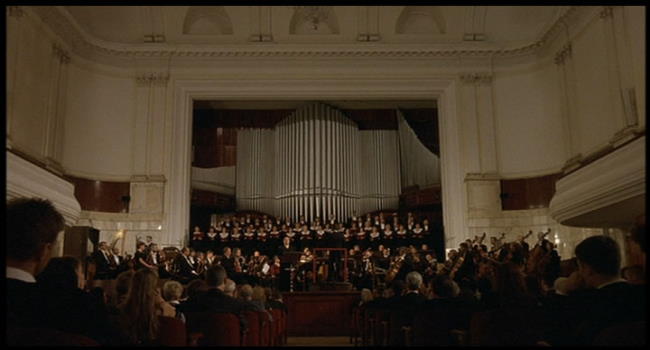 To expound on that - "At the very end, what does Ash choose?" While Avalon still leaves it up to interpretation as to whether Ash kills the girl, completes the mission (and thus, returns to her barren reality) or puts down her gun and stays in Avalon, I think if Oshii is the one making the choice between perception and reality, there is no doubt where he comes down. Both Avalon and its philosophical sequel, Ghost in the Shell 2: Innocence (philosophically, GITS2 is a FAR closer a sequel to Avalon than it is to GITS, whereas just as clearly, the Matrix trilogy is the sequel to GITS) explore the idea that our bodies are becoming more and more obsolete - that as we become more and more connected, "real" existence begins to take a back seat to the power of perceptual reality.
This is different than the whole "map is not the territory" point or a constructivist perspective in the sense that Oshii is clearly linking his thoughts to the ongoing examination of the co-evolution of man and his tools. This is the notion that we as a race really co-evolved with our tools, and are inexorably tied to them (read Dyson's Darwin among the Machines for a good overview of this). As the rate of technology increases, so does our integration with it. Oshii's commentary is mimicking part of the literature in saying that the boundary between our internal and external mental processing has become blurred - that our minds no longer function inside our bodies (Andy Clark's Natural Born Cyborgs has the terrific discussion on this point). Furthermore, Oshii is in effect predicting that this will significantly change our perception of reality and of ourselves as a people (back to the notion that our bodies are becoming obsolete).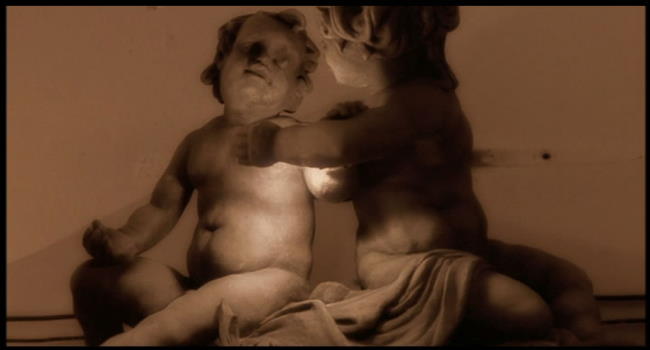 So in "long," Oshii's answer, and most like Ash's would be to clearly choose perceptual reality (Class Real, or the mythical Avalon) over "real" existence. Incidentally, the "proof" of that is found in the symbols. Early on, we see two cupid dolls - one with their head missing and the other grasping toward the broken cupid as if to help it. The story leads us to believe that Ash is the helper Cupid and Murphy, a vegetable in the asylum, is the cupid with the missing head. Yet at the ending, after Murphy is killed, we see the same two cupids, only this time the head is restored. This would not be the case if the goal was to save Murphy. Instead, Oshii is telling us that Ash was the broken cupid, and that by coming to Class Real (the REAL Avalon, as depicted by the Chorus setting in the church), Ash has been saved. The final "proof" that Ash chooses to stay is found in the last frame of the movie, which states simply, "Welcome to Avalon."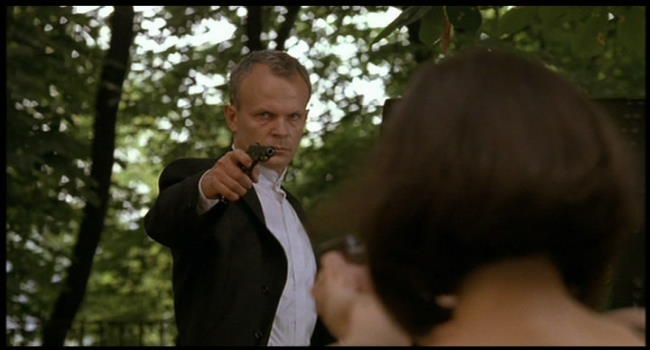 Question: So why does Murphy remove the bullets? Does it make any sense for Murphy to remove the bullets and let her kill him? It doesn't to me, but maybe I missed something in the conversation between the two?
My Answer: Murphy removes the bullets because he already has made up his mind. Murphy's reality IS class "Real" which means Ash's purpose for coming has the complete reverse meaning for him - he will never return, but he still has a chance to "save" Ash. In the same way that Ash felt the need to rescue Murphy, a former team mate and possible lover, Murphy feels the need to rescue Ash from the real world. Murphy has already chosen his reality - he won't return. He also feels responsible for bringing her there (this shows up as his anger). Had he shot her, he would have ensured she never experience "true" reality (Avalon). In the same way that Ash was willing to give up her life to save him, Murphy does the same for her. Welcome to Oshii's version of a cyberpunk love story!