Matrix Reloaded, Page 2: More Screencaps
Here are some more Matrix Reloaded screencaps for you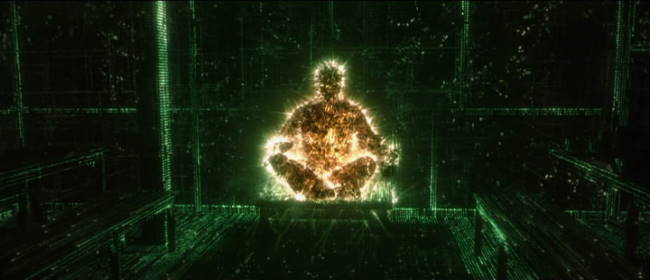 One of the most popular shots. We get the Machine City yellow-code surrounded by Matrix green-code.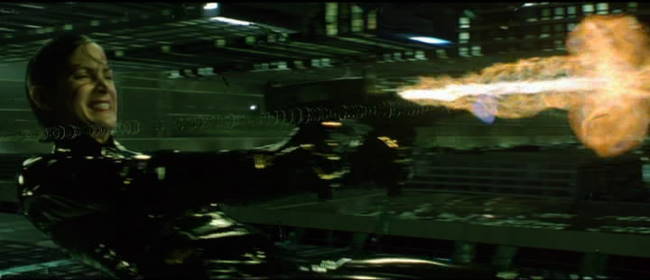 Another popular scene.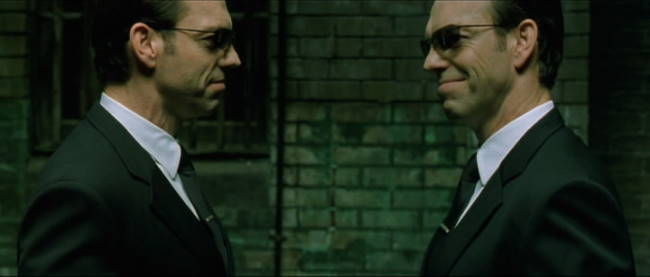 As expected, Hugo Weaving is great in this.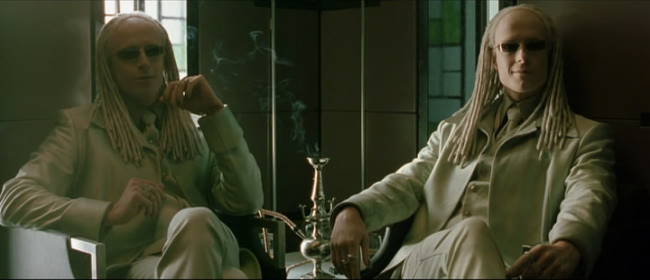 I totally dug the Twins.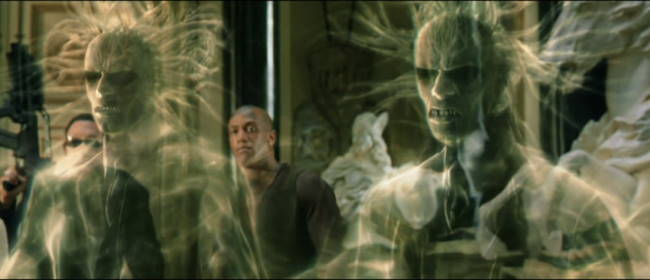 Their whole ghost-attack thing was wonderfully creative and visually stunning.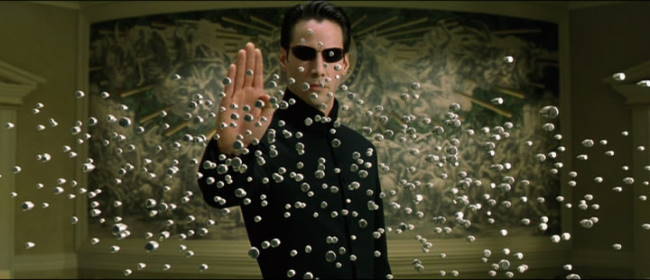 "What are you trying to say, that I can dodge bullets?"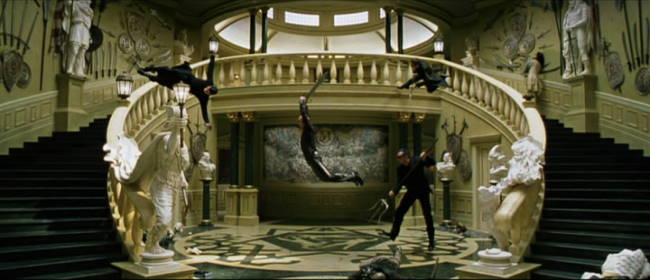 The Merv castle fight scene had wonderful wire work.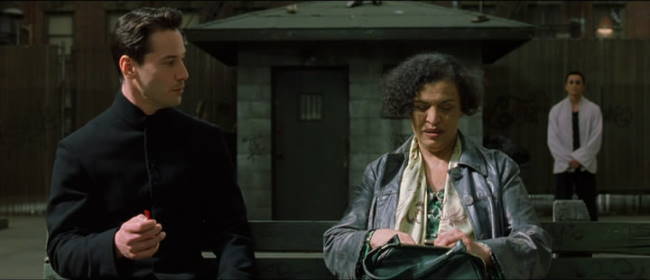 "Do you want a piece of candy?"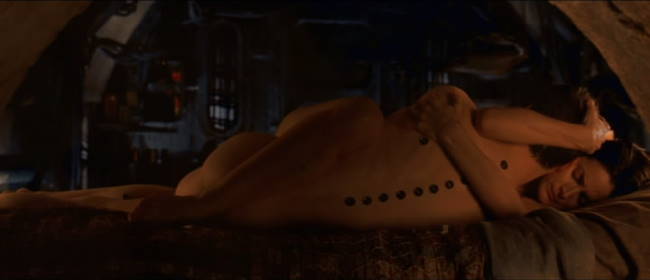 Ahhh, cyborg sex! I wonder if those little black things get stimulated if you accidentally drip water in them?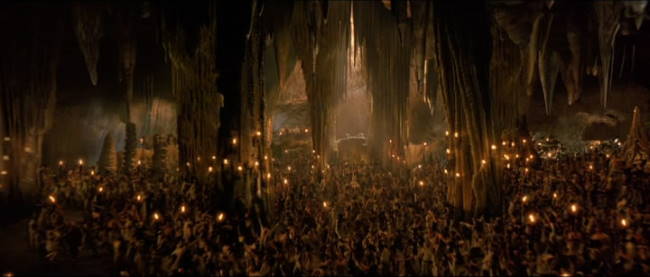 Many people HATE the Rave scene, but I sort of like it. It works as a method for celebrating humanity.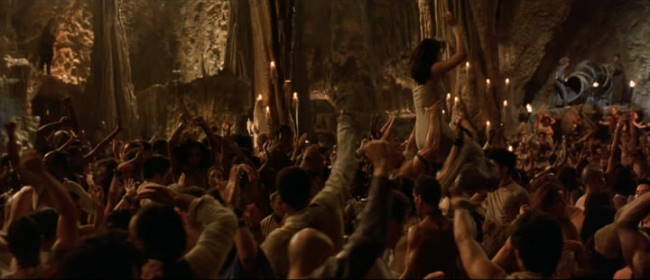 Another Rave shot.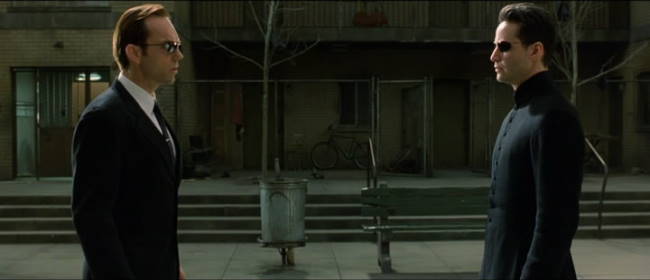 Guess what's coming…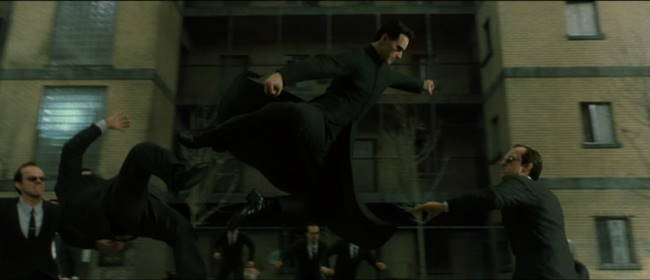 That's right, the Burly Brawl!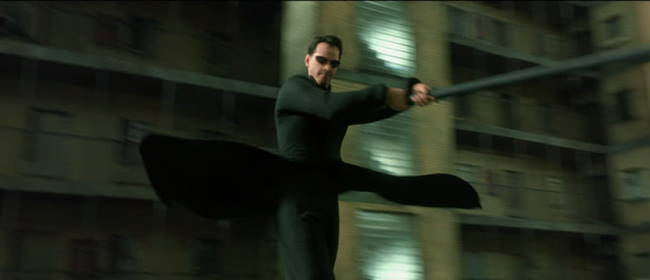 Yes, I liked this scene too even though the fight itself was pointless. It drives home the point that Mr. Smith is going to take over the world.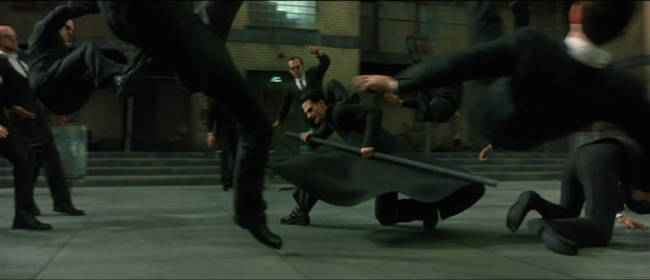 cool stuff!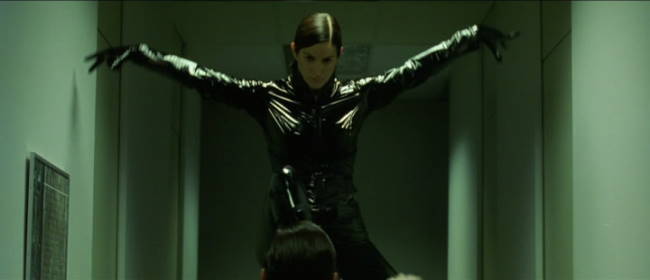 The "Trinity Pose." I didn't get a shot of them, but I LOVE her boots in this movie.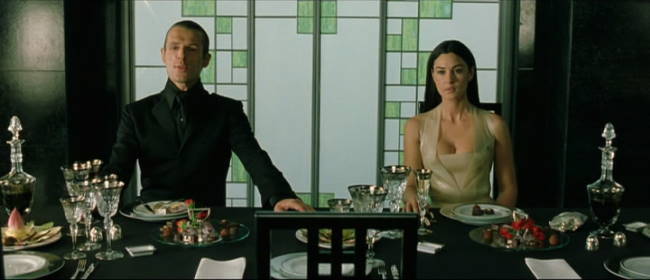 Just a great, great scene.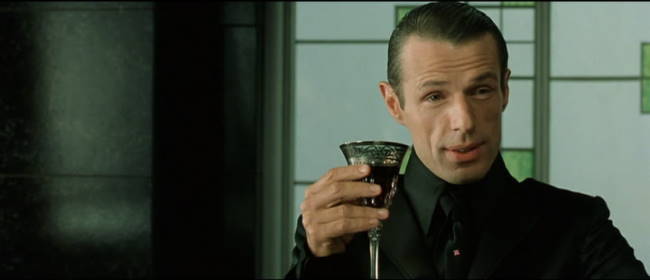 Lambert Wilson is terrific in this.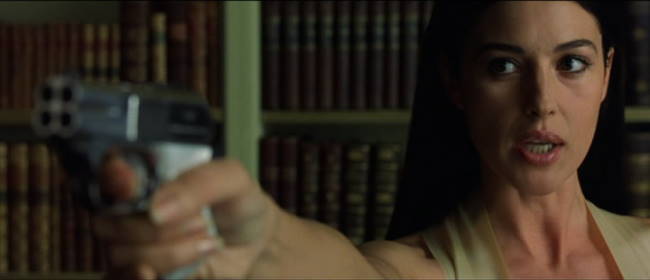 I really liked Bellucci as well. Her dress is the epitome of hawt!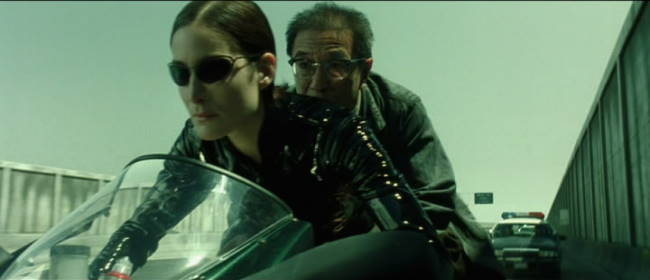 The chase scene was definitely the action highlight.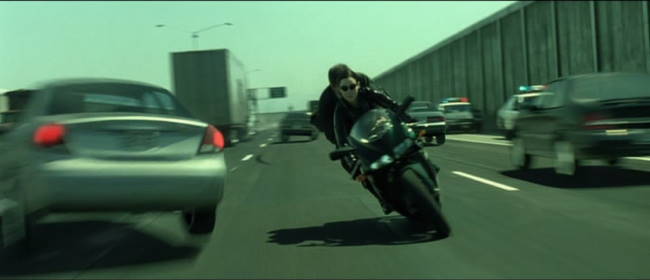 Definitely scary stuff, even with most of the cars being CG.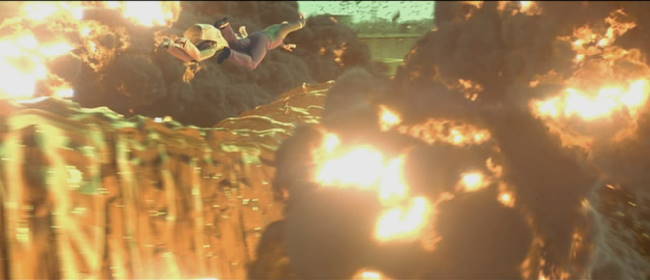 The finish…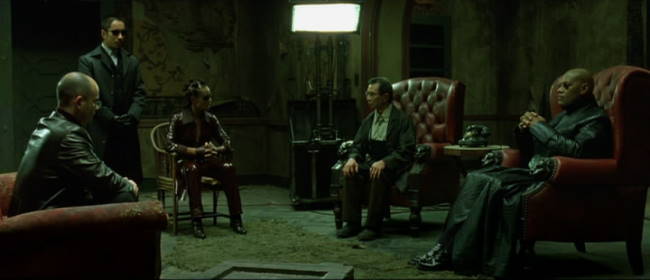 Look! The red chairs are back!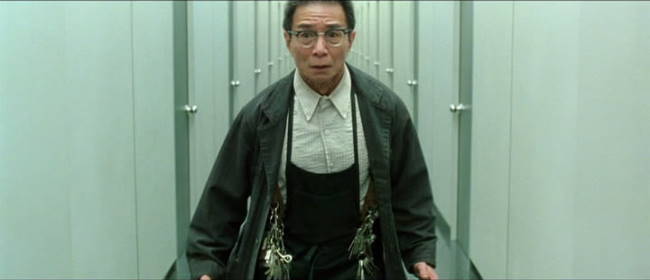 So, um, where do all these doors go?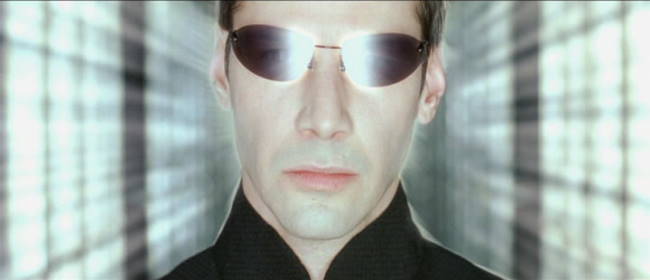 As James Brown might say, "Do you see the light?"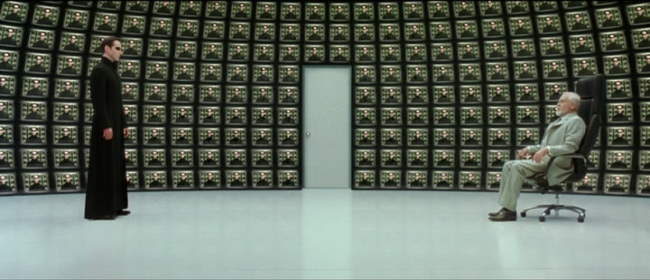 I love the dialogue in this scene.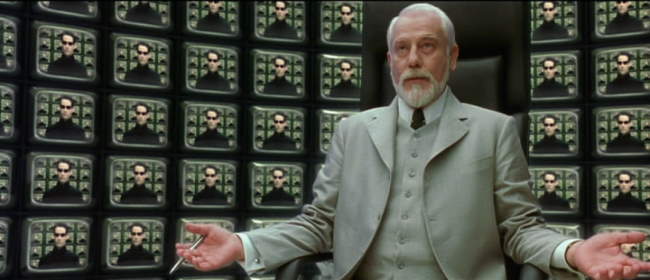 Helmut Bakaitis as the Architect was instantly memorable.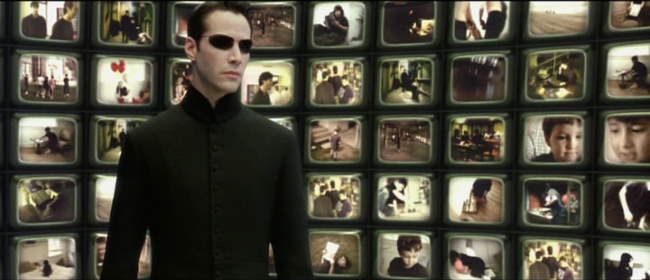 The visuals show how closely the Architect had been watching Neo from the beginning.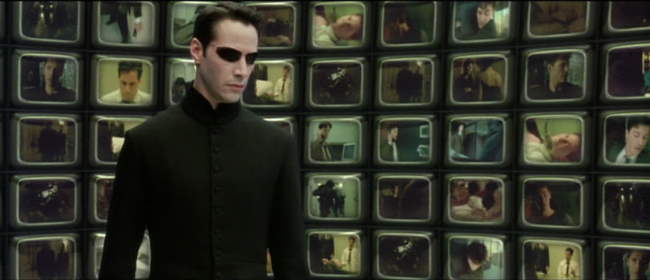 He watches his especially closely as his sentient program comes to light.