Rubber's Lover Page 2: More Screencaps
Here are some more Rubber's Lover visuals for you…WARNING!!! These are bordering on the explicit!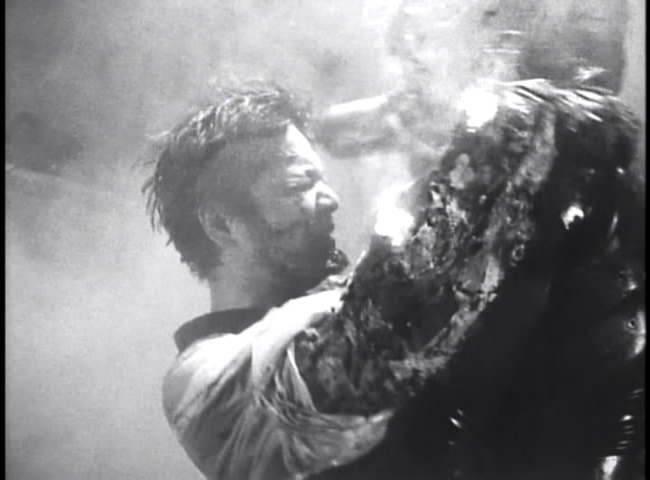 Here's where Shimika uses his psychic powers to fry the lead scientist.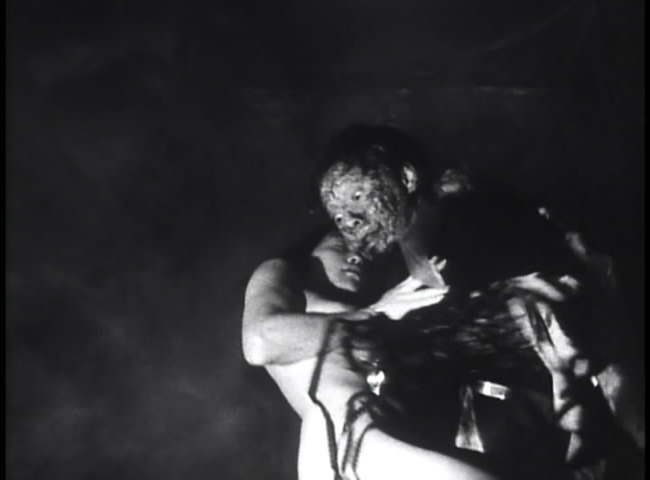 Kiku finishes off the fried scientist using some rather interesting methods.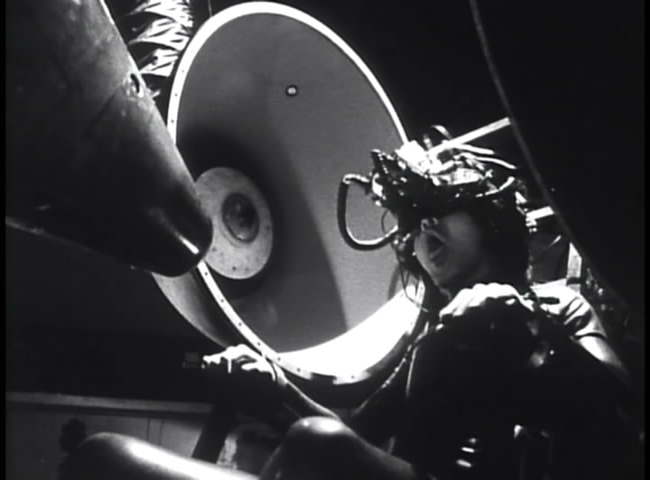 Here's one of their main two test areas. The head gear injects the drugs while to huge speakers on either side deliver the waveform.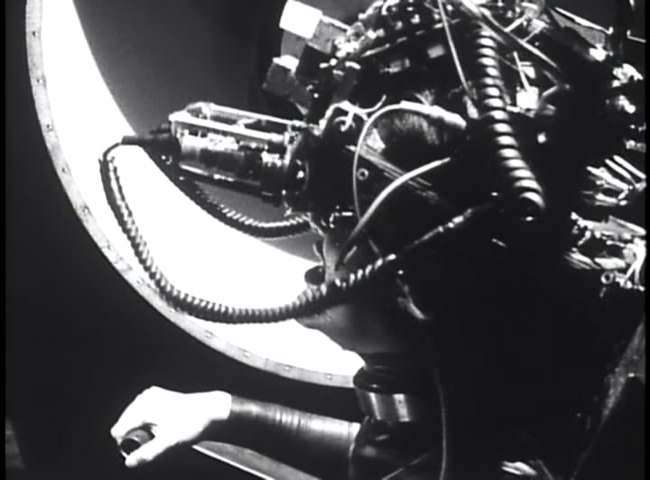 A close-up shot of the head gear.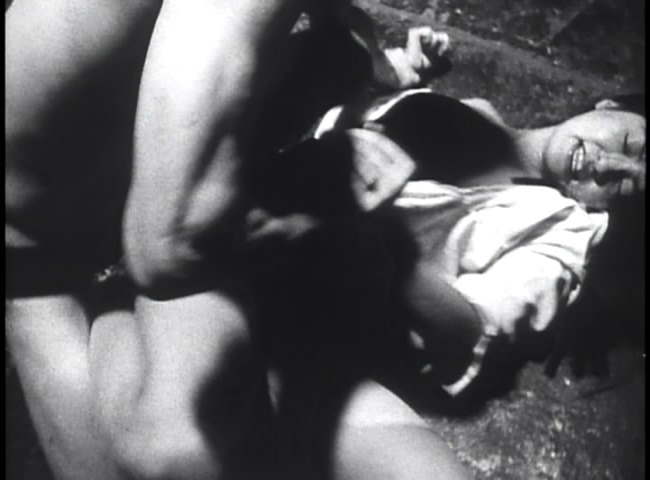 Rubber's Lover has one of the more realistic rape scenes you'll find on film.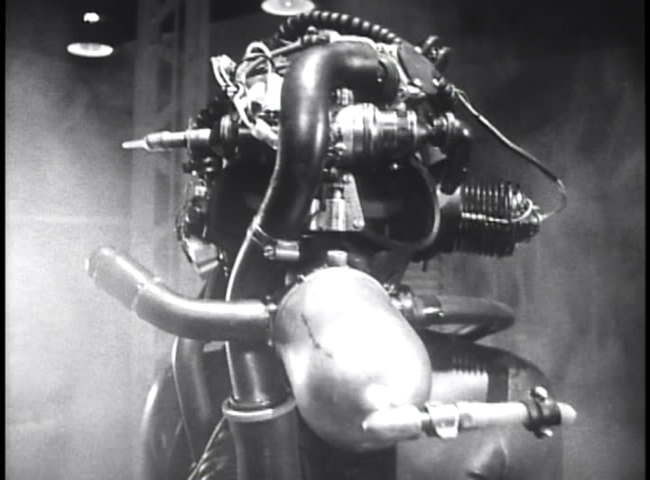 Shimiki's head gear.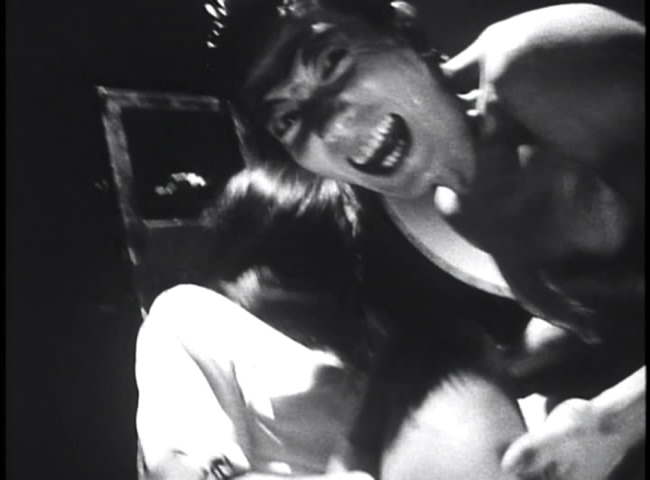 One of the myriad of "Mad Scientist" shots. At least 1/4 of the movie has someone screaming.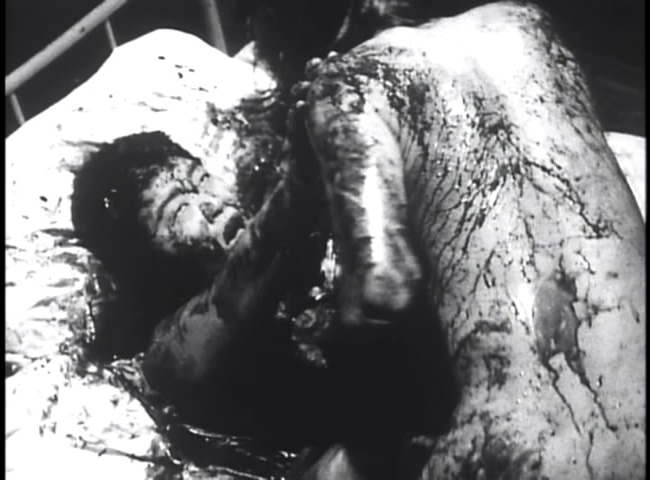 This is definitely the most disturbing sequence. This test subject, while climaxing, starts to rip his partner's chest open as she screams.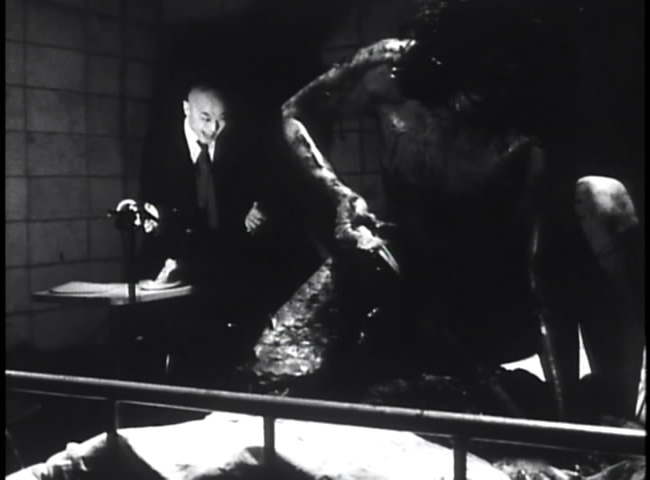 While the above scene is occuring, the corporate slimebag looks on with glee.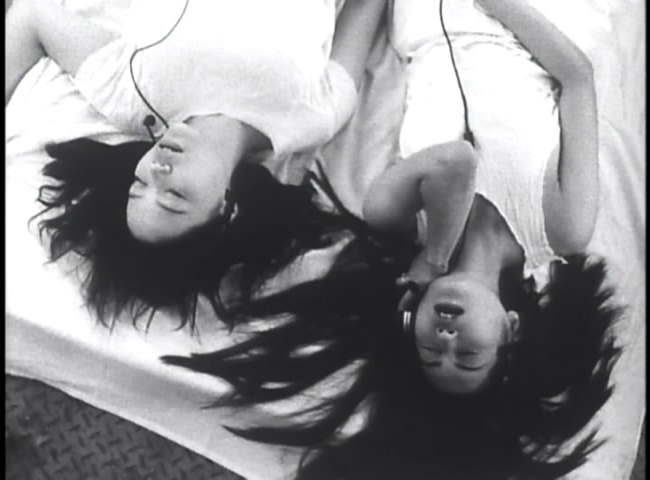 A random technology-enhanced chick orgasm scene.