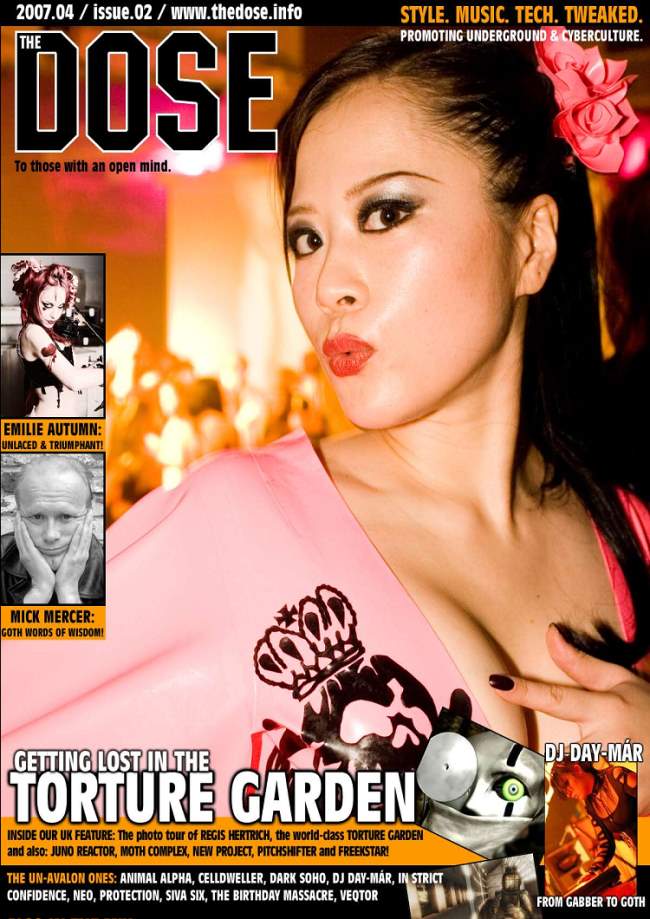 Damage and company have put out another awesome edition of The Dose. This is the premiere source for detailing the cyberpunk movement and culture as it exists today.
In Case You're Interested…The Dose #2 has a few fun nuggets for you cyberpunk movie aficionados. Yours truly has written a "Hidden Gems in Cyberpunk Film" article that starts on page 76. Also Indie Director Laszlo Kovacs, a regular contributor here for comments and in the meatspace forums, has his movie, UCF: Toronto Cybercide highlighted on page 102. But truly, if you haven't had the pleasure of reading an issue of The Dose yet, you're in for a treat. The entire issue is top notch, and you'll be guaranteed to find MANY cool things you hadn't even imagined existed. Based on the last issue, I've already gotten into Aural Vampire and a host of other music groups highlighted there. I'm sure this issue will be no different.
Where to Get it…The Dose is still free and is available for download (as are the previous issues) at: http://www.thedose.info/
I say "still free" because The Dose is quality enough that I wouldn't be surprised to find this in print form in the near future. Also, you'll find that The Dose website has recently been blog-enabled, which means we can all comment on their most cool articles now!