Movie Review By: SFAM
Year: 2006
Directed by: Christian Volckman
Written by: Alexandre de La Patellière, Mathieu Delaporte, et al.
Degree of Cyberpunk Visuals: Very High
Correlation to Cyberpunk Themes: Medium
---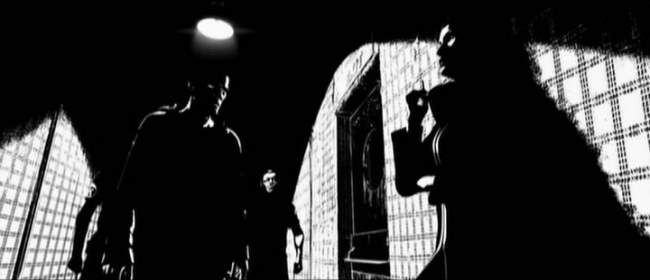 Overview – Good luck in finding a copy! Once upon a time, Renaissance was one of my most anticipated movies of 2006. Originally released in France on March 15th, I eagerly awaited its September release in the US. My anticipation was heightened in that I was even contacted by Miramax representatives as part of a pre-hype blitz. So imagine my surprise when its release in the US only comprised a few select cities – unfortunately my city didn't make the cut (thanks Miramax!). Similar to so many other good, but foreign science fiction and fantasy flicks, instead of getting a nice theatrical viewing, I was yet again forced wait and then later buy an import (or pirated – sometimes you just aren't sure) DVD off of eBay. If you are in the US and are interested in seeing Renaissance, chances are you're in the same boat. One would have hoped that a movie as visually stunning as Renaissance would have been at least able to quality for a DVD release, but clearly something larger is going on here as many other foreign genre films are in the same boat.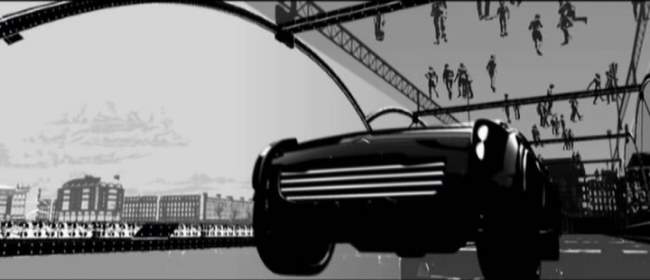 The Setting: In the year 2054, mega-corporations are all-powerful, with tentacles in all aspects of life. The divisions between rich (megacorps) and poor are greater than ever. Paris has grown in layers, with high-tech buildings pushing every further into the sky. Although the city is sleek and stylish, most people live a pathetic existence. In Paris, the Avalon Corporation rules the cityscapes. The police force is not immune from their pressures, and often become their lackeys.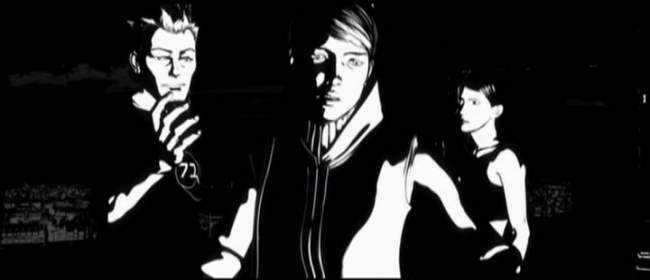 The Story: When a promising young biogeneticist named Ilona (voiced by Romala Garai) from the Avalon Corporation is kidnapped, detective Barthélémy Karas (Daniel Craig) and his team are brought in to investigate. As Karas interviews all the key players, it becomes clear that this isn't a simple missing person case, as the details of the disappearance become increasingly more bizarre and complicated. The Avalon corporation president, Dellenback (Jonathan Pryce), not known for his loyalty to his workers, is extremely interested in her return. Ilona's bioengineering mentor has a strange past, and stopped doing research after an accident from 2006. Karas befriends Ilona's older sister, Bislane (Catherine McCormack), who tells of a stolen book.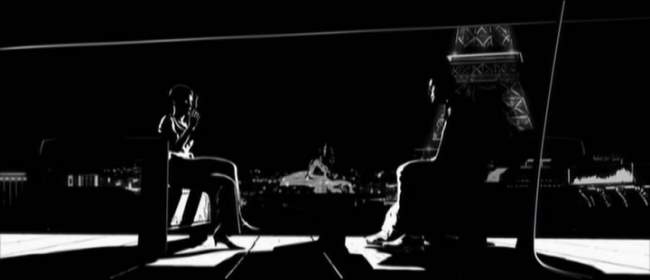 Similar to Howard Hawks' "The Big Sleep" (1946), Karas spirals back and forth between the key players as more clues are provided. Karas uncovers a darker side of the Avalon Corporation, and of Ilona's mentor, Dellenback. Furthermore, it appears that the secret to immortality has been discovered, and is tied to Ilona herself. As Karas and Bislane continue searching for Ilona, the list of enemies grows. The key players are getting offed, Karas is booted from the force, and is now in fear of his life. Worse, they are discovering that humanity itself may be at risk if Ilona is found.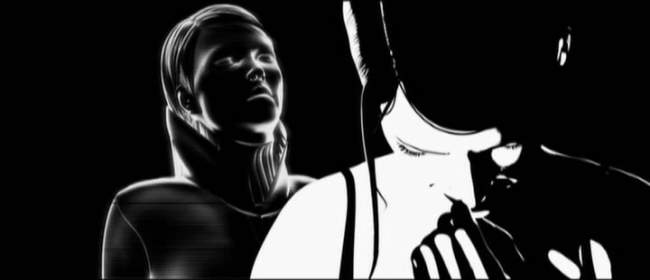 The Characters: It's not a stretch to say that virtually every character in Renaissance comes "cookie cutter" from the old noir movies, with a nice slice of traditional cyberpunk thrown in the mix. From the honest but jaded crusty cop with a soft spot to the megalomaniac mega-corporation leader, to the shady friend the cop goes to when he needs a favor to the femme fatale; don't expect freshness, because it isn't coming. Like the old noirs, everyone in Renaissance is flawed; everyone is gray – which does make for an interesting contrast when transposed on such stark black and white animation.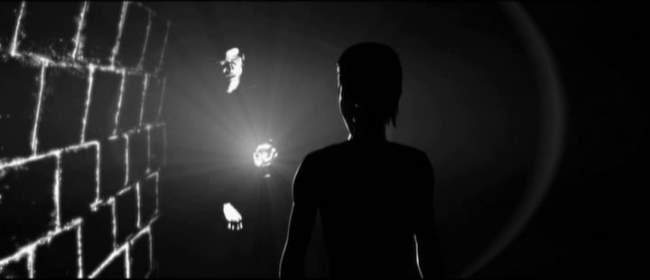 The Atmosphere: While the story falls short, the look of Renaissance fully original and is flat-out amazing. If Renaissance is best described as style over substance, the style really comes STRONG to the party. Stark black and whites dominate virtually every shot. Shadows are in abundance, and usually highlight the main action points. Gray is used sparingly, and is usually applied to change the mood of the scene. To its credit, Volckman succeeds at creating a near-future world that is deeply flawed but not overly futuristic. The cityscapes are incredibly detailed, and give the impression that there are always a bevy of interesting happenings occurring. A transparent glass-like substance is now used to make walkways above and below the roads – this more than anything creates a sleek, near-future ambience. The stark black and white look of Renaissance works well both in the daylight and evening shots, both having shadows prominently placed in virtually every frame.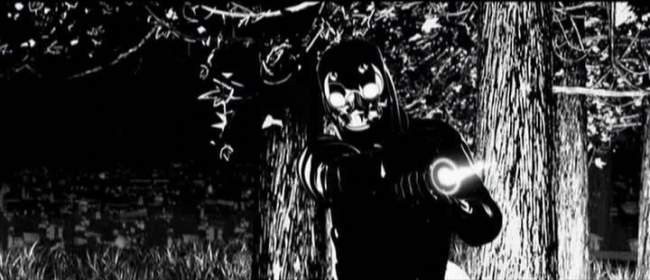 Traditional cyberpunk conventions are often applied, including huge billboards of beautiful women that extol the virtues of the Avalon Corporation. Avalon fills the role of the dominating mega-corporation that owns and controls virtually everything in Paris. Nothing is beyond their grasp. The police are on their payroll, and the entire city appears to be under surveillance. Immortality, derived through advances in bioengineering (initially undertaken by a Japanese scientist) is the dominating technology intended to challenge God's position over humanity.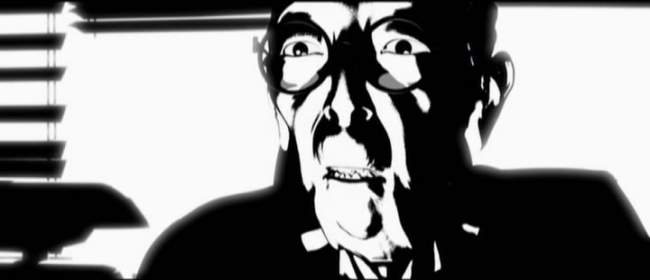 Similarities with Sin City: Volckman stated he was interested in creating a visual feel similar to what one might get when looking at a painting. In terms of what was produced, yes, the look is definitely similar, but Renaissance is not copying Sin City. Although Sin City came out first, Renaissance started its production far before Sin City. In terms of look, Renaissance really does match very closely with the Sin City graphic novels – more so than Sin City in fact. But while it also is a neo-noir, the dialogue and mood of Renaissance is far more like a corporate espionage version of a standard 40s detective noir (think "The Big Sleep" with corporations instead of the mob), whereas Sin City had more of a hyper-real, over-the-top neo-noir feel.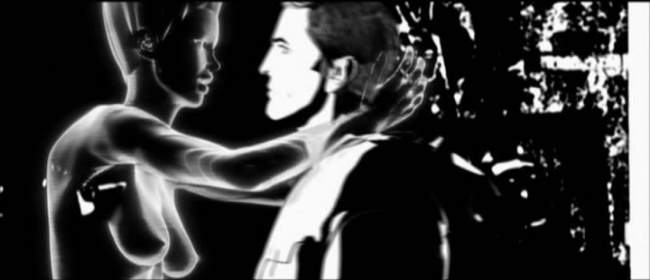 The Animation: Using an innovative motion-capture to rotoscope approach, where 24 cameras are used when shooting the actors, Volckman was able to work on the framing and viewpoint well after the shoot was complete, and then paint on the black and white animation. Unlike Linklater's rotoscoping, where the actors' faces and body appear to be constantly shifting, the level of precision used in Renaissance is significantly higher. When moving, the sprite's actions are incredibly human-looking. There is a slight lag though when they first take action – a noticeable lag that's slower than you would expect a person's actions to be.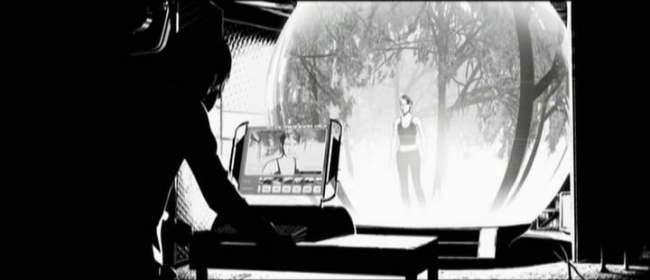 The Technology: While the basic story for Renaissance is straight cyberpunk neo-noir, the technology options provided are numerous and fairly interesting. Most visually arresting was the Holodeck sphere prison where Ilona is kept. Karas had a very advanced cybernetic eye implant that allowed him to identify people through solid objects – it also was able to be hacked by Avalon, the Mega-corporation. Computers are slick, now often just the size of a pen with a virtual display that arises upon command. Biotechnological modifications are in vogue, although not at the level of Ghost in the Shell. Similar to Motoko's invisibility suit, the goons at Avalon have similar suits, although they look more like the soldiers in Jin-Roh than they do the hawt, naked Motoko. Holograms are now used in combination with pictures to remember people and events – in some cases, holograms interact with their human counterparts.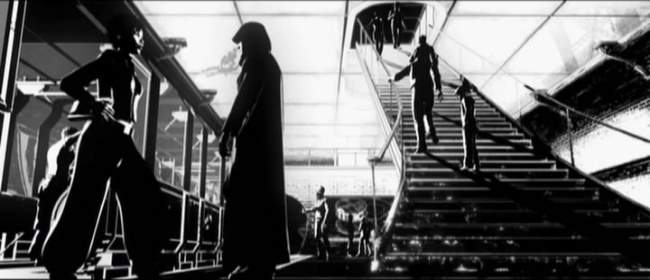 Do you Want to Live Forever? One thesis of Renaissance is the notion that immortality, if invented, would destroy humanity. Not a lot of backing is provided for this idea, but the idea put forward is that this irrevocable change in the hands of a mega-corporation would provide a method of control so powerful that society would no longer function. This is all the more interesting in that some are predicting that humanity will have the equivalent of immortality within the next 50 years. If this comes to pass, will the possibility of immortality be distributed evenly or will this be a tool of domination similar to in Renaissance?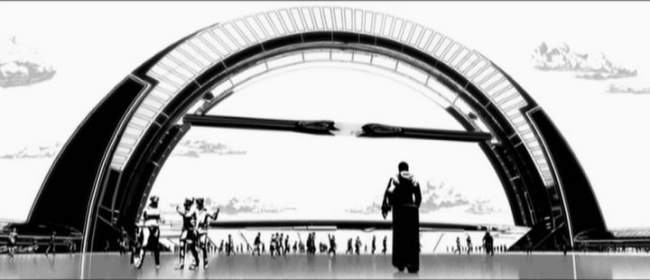 The Bottom Line: Although the story and characters are not original, the animation and overall cinematography is both innovative and outstanding, and should not be missed. There is truly something unique in the look here that you just won't find anywhere else. The voice and motion acting are more than passable and Nicholas Dodd's score provides a wonderful combination of a 007 espionage flick with the haunting eeriness of the score from Stargate. As icing on the cake, the science, technology and architecture exhibited in Renaissance will make you think. It may be hard to find, but it's well worth the time spent looking for it.