Fragile Machine, Page 2: More Screencaps
Here are some more Fragile Machine screencaps for you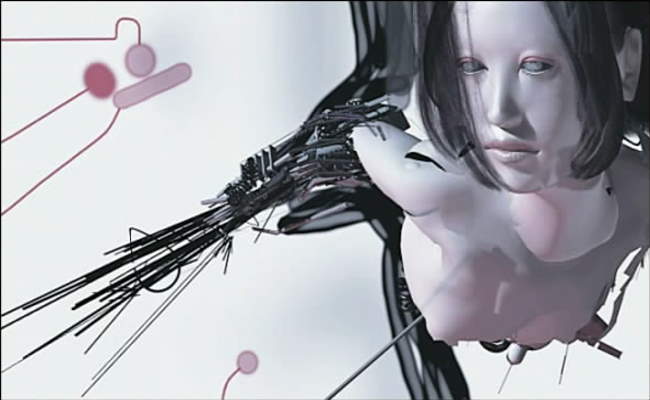 I just love the number and diversity of surreal images that Fragile Machine provides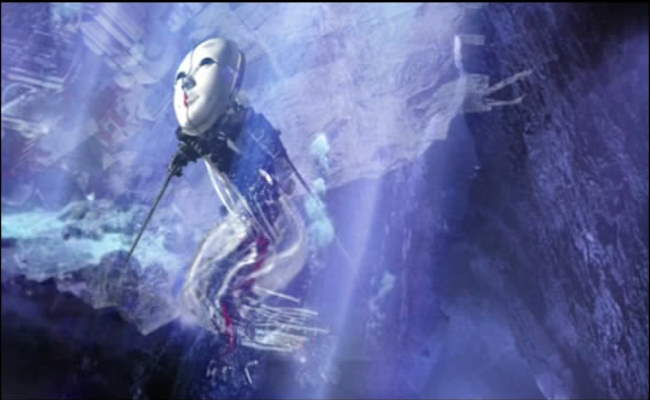 The mask images with the computer tape serving as a tail are just terrific. In effect, they become surreal android fish, swimming in a sea of vivid emotions.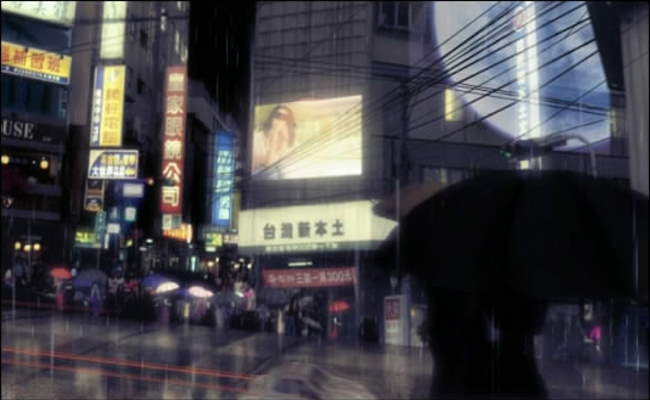 The city is definitely Blade Runner-like.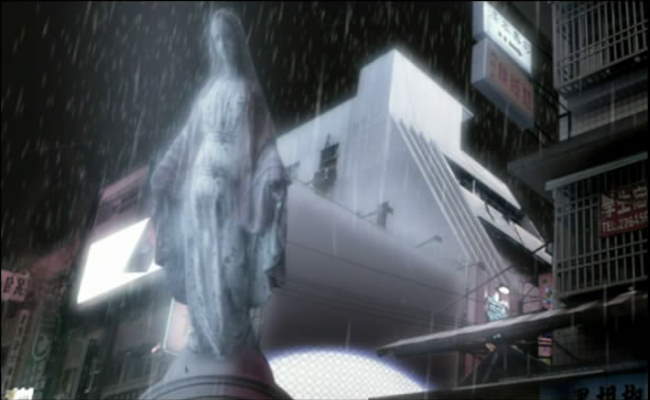 The Religious symbolism is embedded throughout. It's no accident that Leda Nea's daughter, who leads her to salvation is named Mary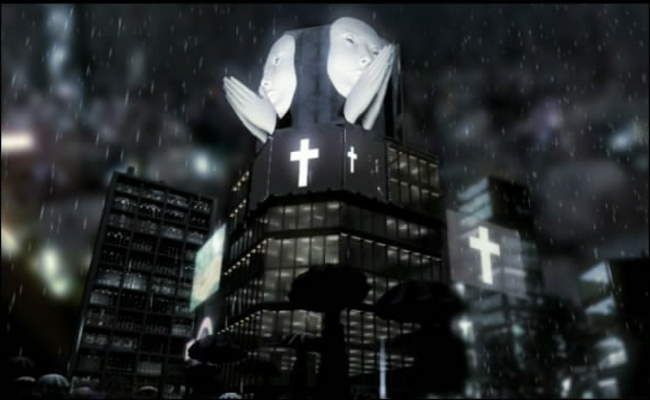 This is Göln Remedios, the android corporation's building. They are showing overt signs of praying to God, yet at the same time they are striving to be equal with God.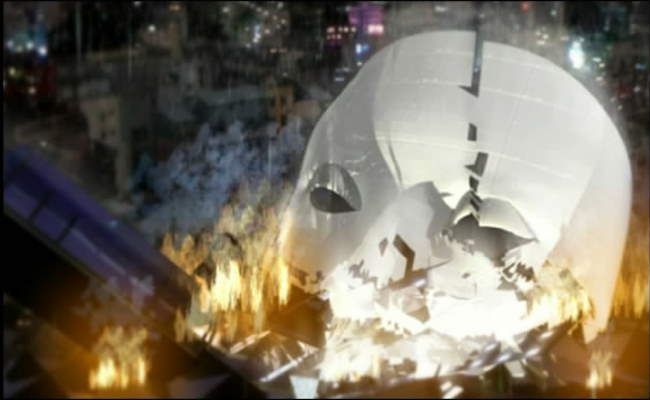 In striving to be equal with God, rarely do we happy endings from this folly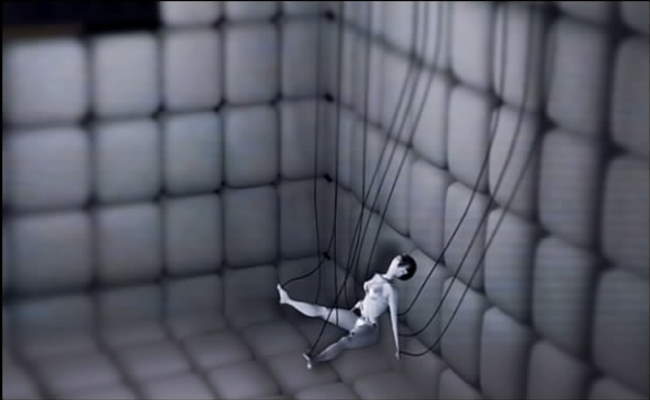 Leda's death - talk about a stark color palette to dehumanize her in death!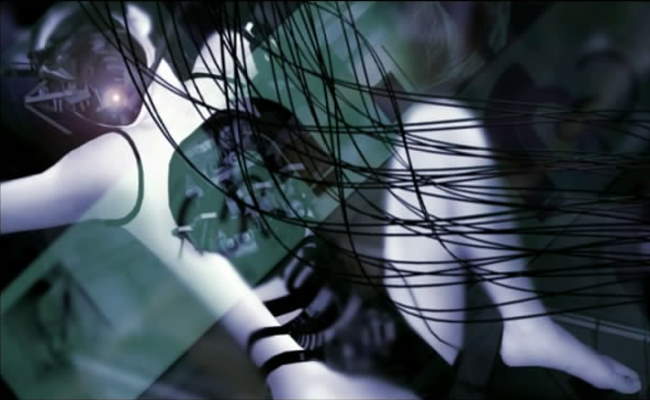 Often, Fragile Machine takes overtly sexual positions, such as this image, and then divorces it from anything resembling human.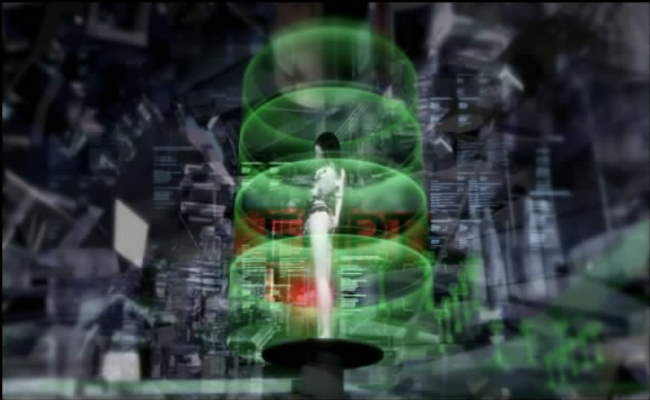 The Metropolis homage in this shot is terrific. Here Leda's consciousness is transferred to the living android, similar to Maria's famous shot in Metropolis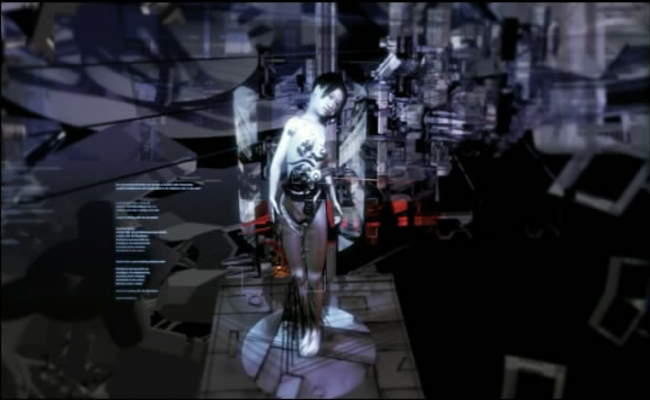 Another of shot of Leda Nea's creation.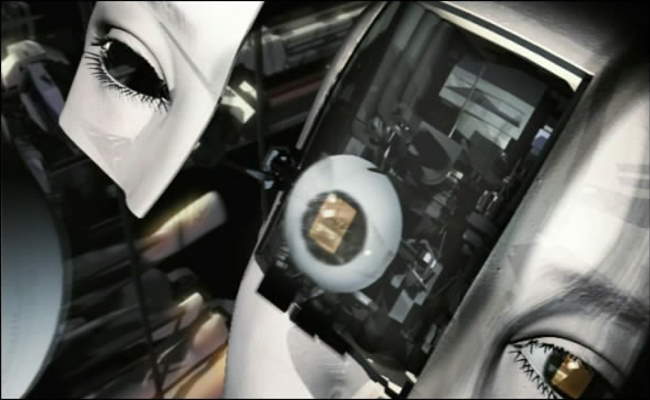 Her eyes had real significance - almost as if the window to the soul is embedded there.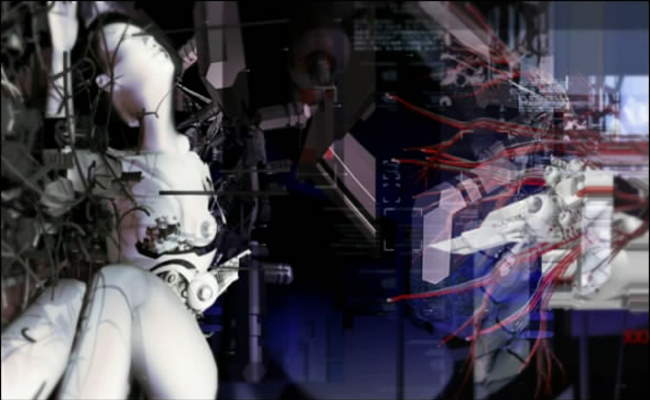 I loved the linkage of red veins to internal android development. Androids in Fragile Machine really provide a wonderful vision of man-machine interface - one where biological components are meshed with machine parts. The narrative discusses flows of electricity, not blood, but the visuals indicate otherwise - perhaps this is symbolic.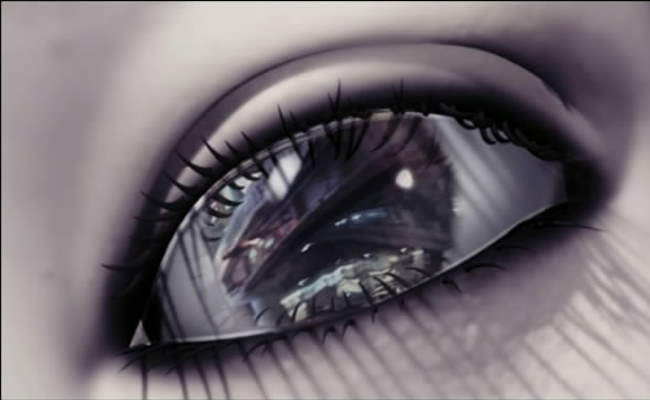 For some reason, in this scene, I keep waiting for the fly to come into the picture…
The evil CEO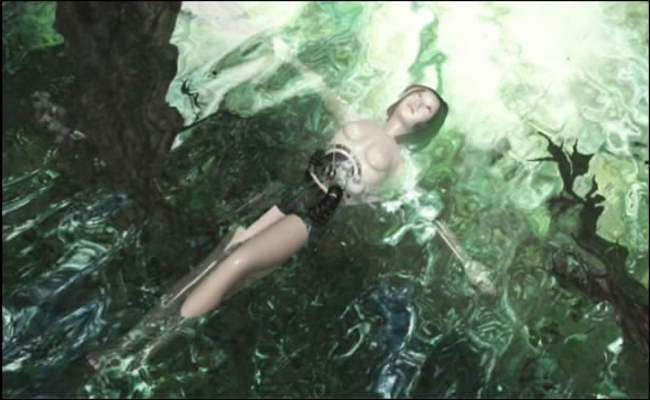 The nature shots were well done. The overwhelming greens and browns provide a contrast from everything else in the film.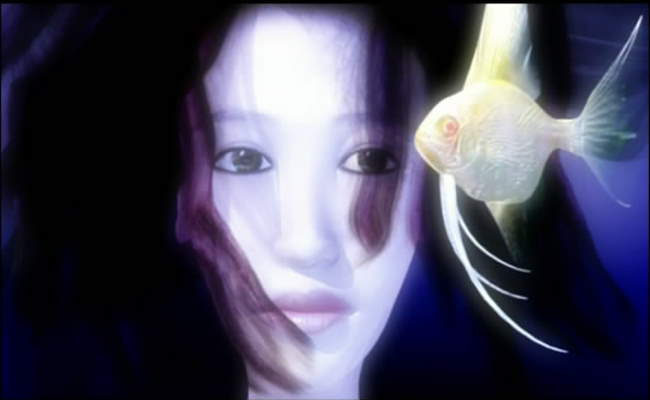 The use of the fish in the nature scene has a wonderful correlation to the ending, where Leda Nea in effect becomes a virtual fish (mask with the streaming computer tape). There are many similar linkages like this.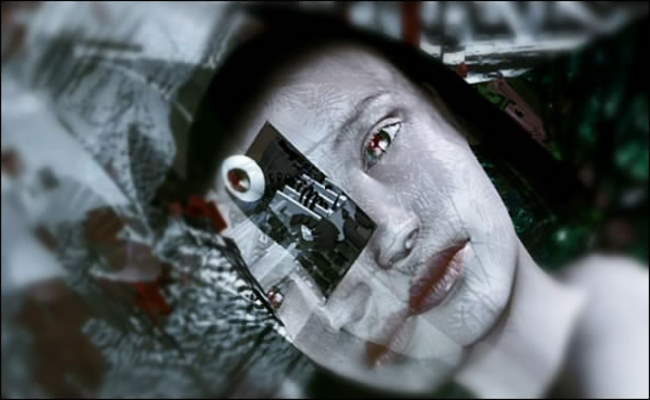 Nature and androids don't mix. As the eye is opened, the soul prepares to vacate…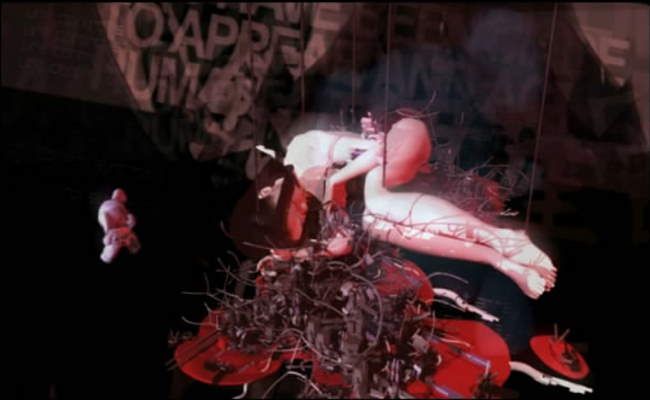 Mary Nea comes to her, speaking words of wisdom, let it be…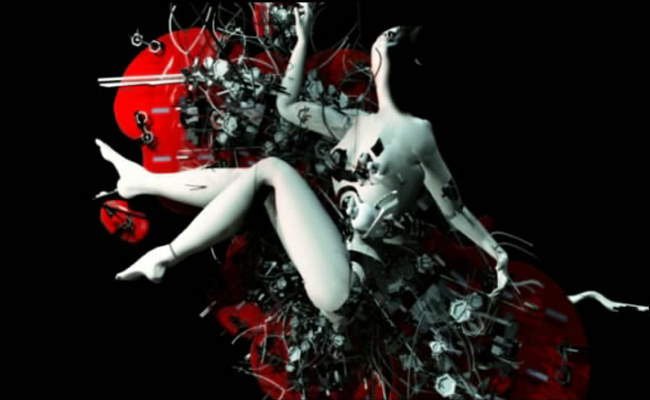 Just a great, great shot.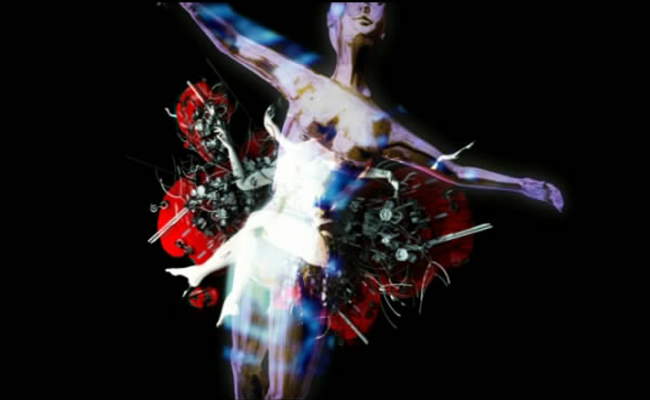 The soul leaving the red, android body. In effect, Leda Nea is no longer a fallen angel.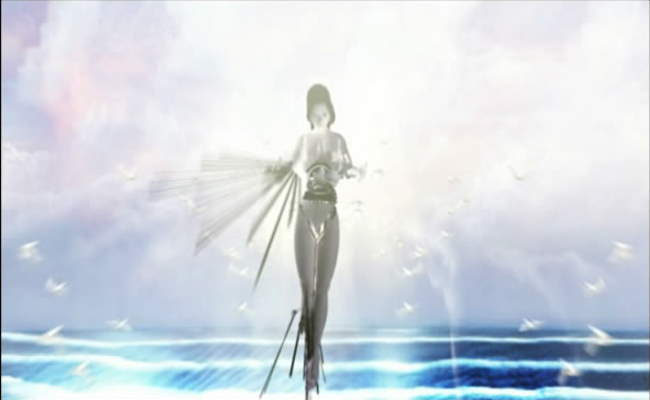 This point is driven home…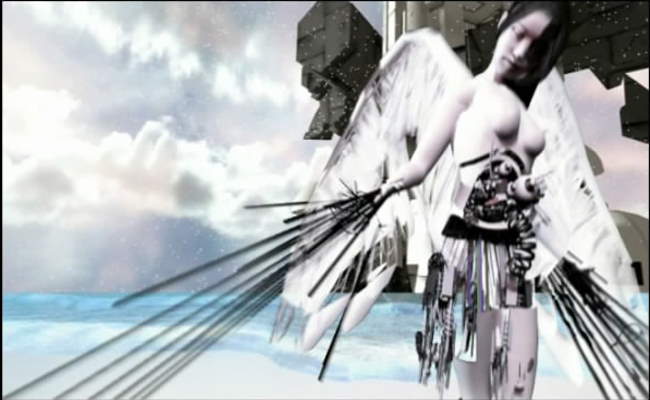 Vividly in fact. Incidentally, this is not the ending (I don't show that here). The resolution comes a bit after this shot.