Artificial Intelligence: AI - More Screencaps
Here are some more AI screencaps for you
Just a brief warning - I haven't explicitly related spoilers below, but some of the later screencaps do show visuals that might clue you in to what's coming later. If you haven't seen it, you might want to stop scrolling after you see the Statue of Liberty.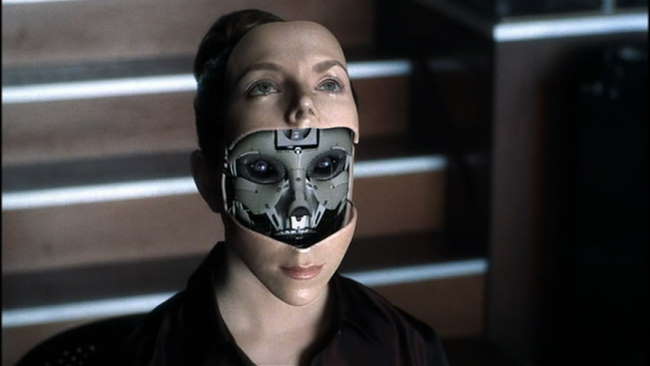 The robot (mecha) at the begining hints of the extraordinary FX we were to see later.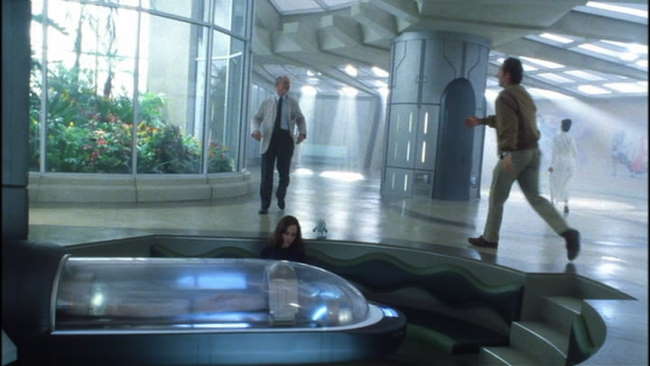 Here's a scene where their son, Martin is in cryo-stasis, and the mother, Monica, is reading him a book.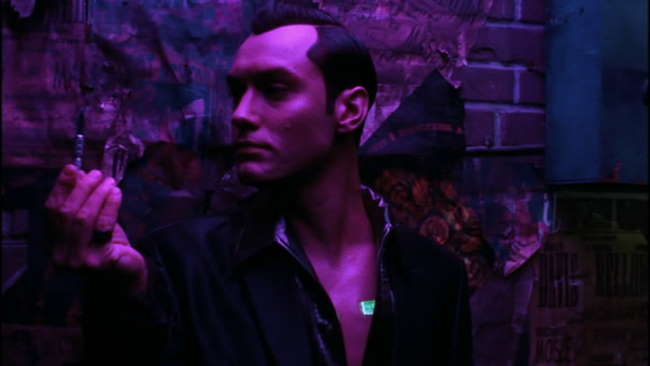 Tokyo Joe, all decked out in purple neon prepares to remove his identification tag.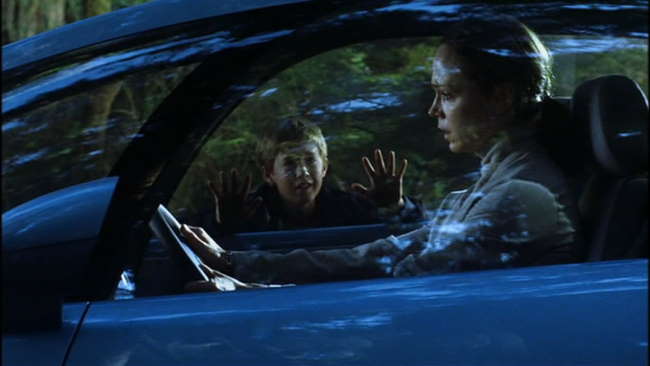 Mommy leaves - one of the many emotional scenes.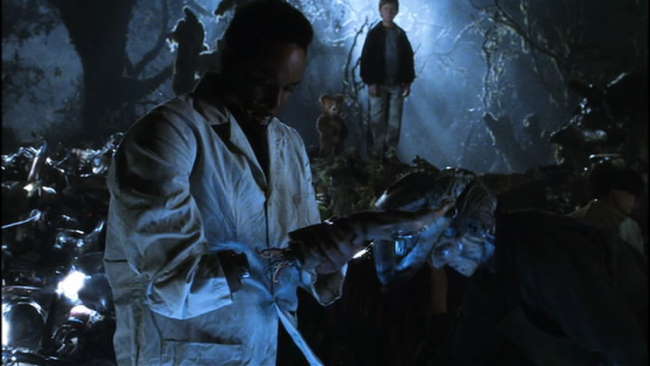 I loved the scavenger robots. They come to sift through the junk to replace ruined body parts.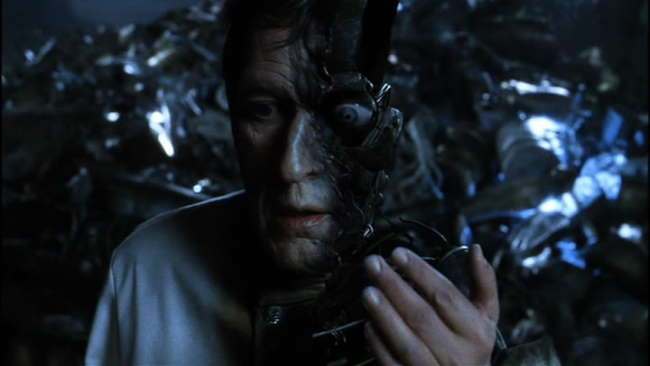 This guy putting in his eye is terrific.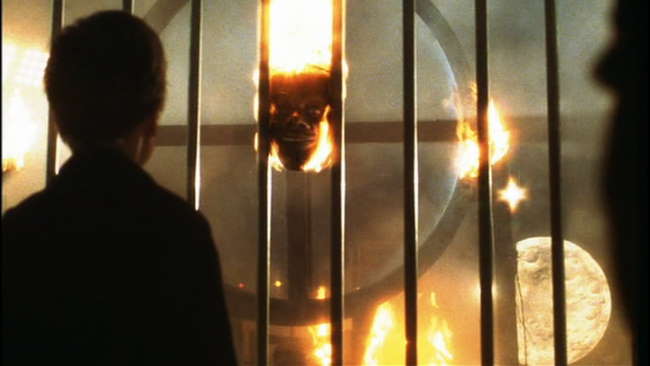 Here, the Mecha are symbolically crucified for humanity's sins.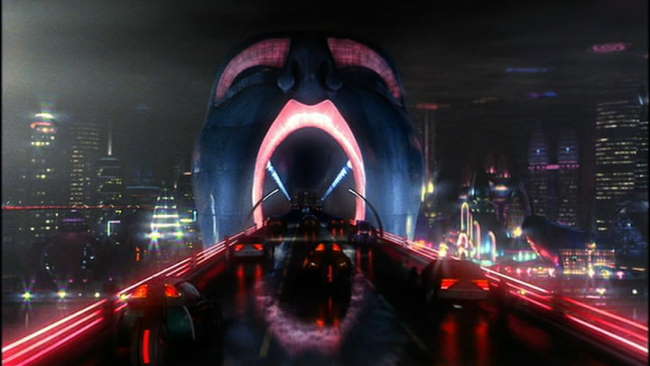 In the future, the cars and roads are all done up in ultra-neon.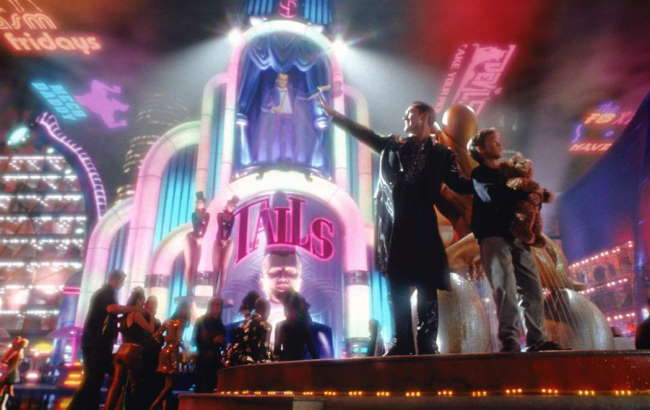 Another cool city shot.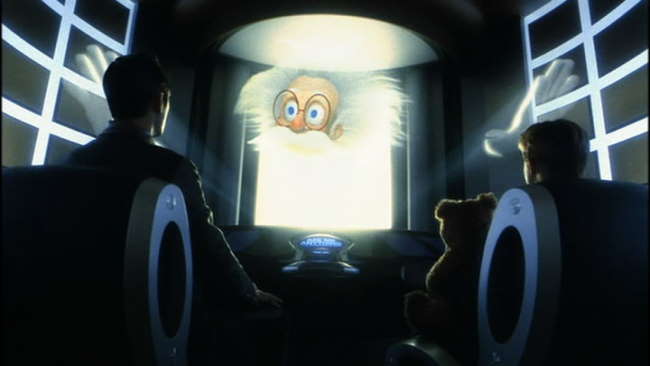 Ah yes, Dr. Know! Pay no attention to the computer behind the curtain.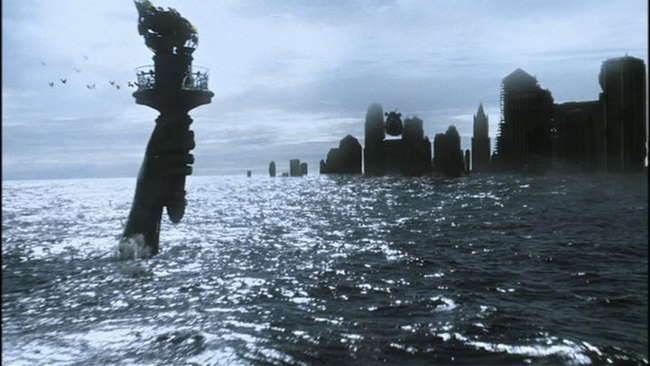 The statue of Liberty survives in the future, although, it doesn't get nearly as many visitors.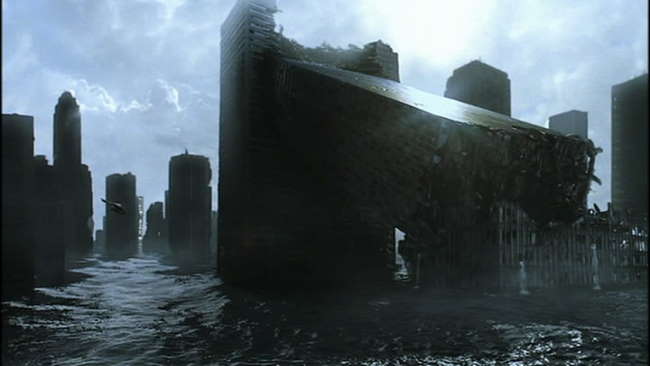 More ruined New York scenes - the FX folks did a great job on them.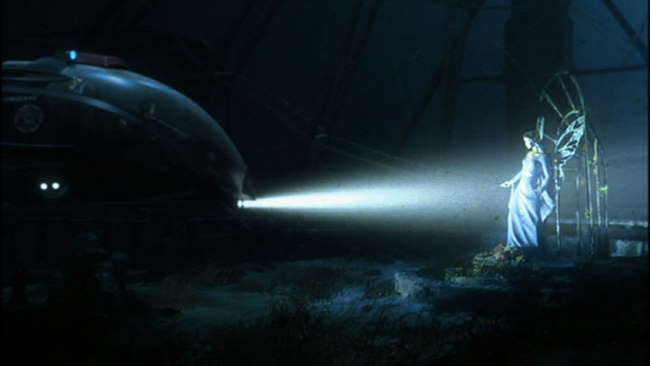 Waiting for Godot.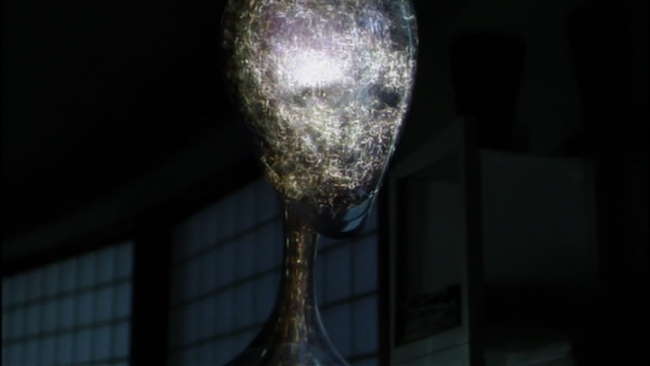 If you've seen the movie, you know what this is. If not, I'm not telling you.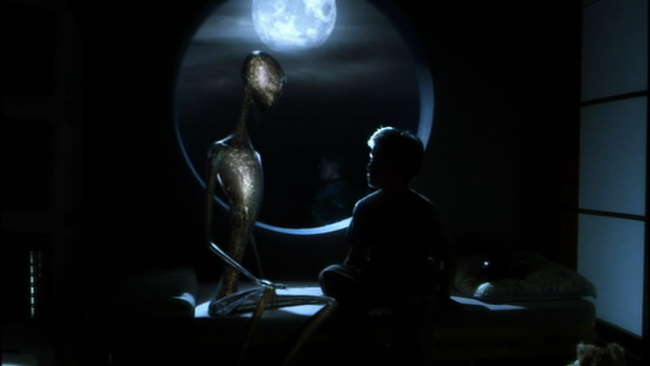 Here's the moon again, representing hopes and dreams.