February 27, 2006
Renaissance 2054 - Opens March 15…in France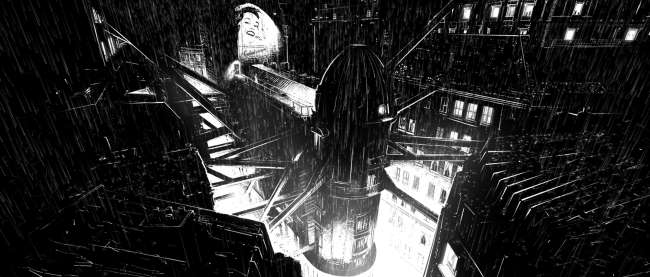 Dammit!!! I fucking hate encountering awesome looking movies that I can't go see. In continuing the trend of having the majority of the good cyberpunk movies made outside the US, it looks like I'm going to have to lose out on seeing Renaissance 2054 for…um, God knows how long. This movie looks GREAT though. Here's a few trailers: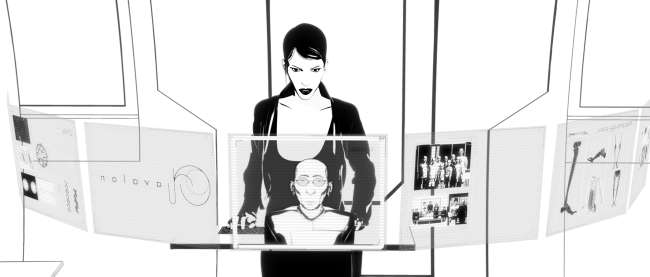 From a description on AWN:

"Renaissance is a futuristic animated thriller that's filmed in motion capture, animated in 3D and rendered in flat black and white. In the year 2054 in Paris, police and the Avalon Corp. are trying to find a kidnapped researcher who holds knowledge that can transform the future of the human species altogether."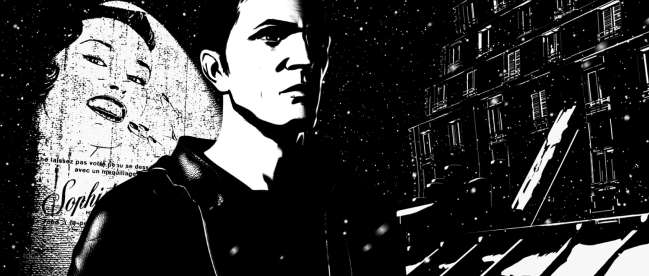 Anyone of you lucky Europeans who come here have an idea when this is coming to the states?
EDIT: I just found out that Renaissance 2054 is coming to the US this summer.