March 26, 2006
Upcoming Movie - Ghost in the Shell: Stand Alone Complex!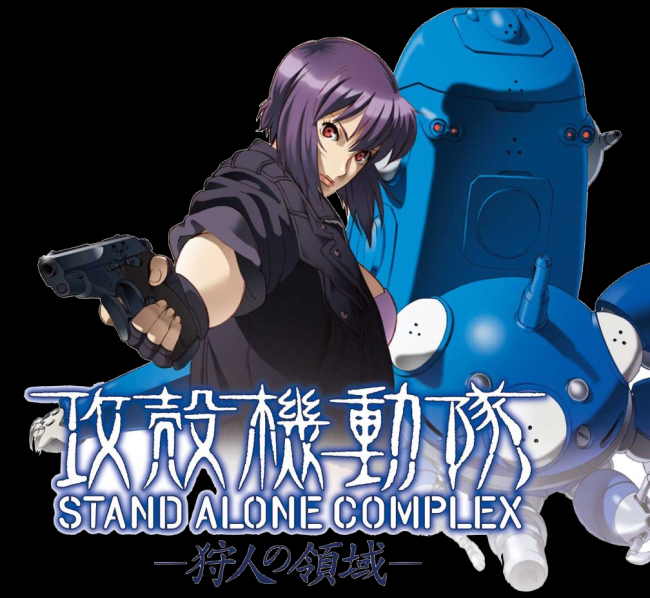 Anime News Network is reporting that the next installment in the Production IG's GITS: SAC world will be a movie entitled, Ghost in the Shell: Stand Alone Complex - Solid State Society:
Ghost in the Shell: Stand Alone Complex Solid State Society, a full length movie based on Ghost in the Shell Stand Alone Complex is currently planned for completion in the summer of 2006.

The production announcement does not specifically state release format, or date. The movie is being produced in Hi-Vision, a format used by Japanese broadcast networks to support wide-screen televisions. The same production team, including main staff, will be carried over from the TV series. The budget, while not specified, is said to be higher in order to achieve a cinematic level of production.

The 100-minute (tentative running time) movie takes place in 2034, two years after the refugee riot incident. A significantly larger Section 9, with over 20 new officers, investigates terrorist actions related to a wizard-like hacker "Kugutsu Mawashi."

(Kugutsu Mawashi translated into English is roughly "Puppet Master." Kugutsu Mawashi is not the same as the "Puppet Master" from the first Ghost in the Shell Movie. In Japanese, the "Puppet Master" from the first movie was called "Ningyo Tsukai" which can also translated into "Puppet Master.")

The production committee will comprise Production I.G., along with Bandai Visual, Bandai Entertainment, Dentsu Corporation, Nihon TV Broadcasting (NTV), Manga Entertainment, Tokuma Publishing, and Victor Entertainment.
GITS SAC is definitely one of the best animes out right now (review forthcoming), with the second season being better than the first (should I review the two seasons separately?). The transition of GITS: SAC to a movie format will be interesting.