August 29, 2006
Ghost in the Shell: Solid State Society - Sept. 1st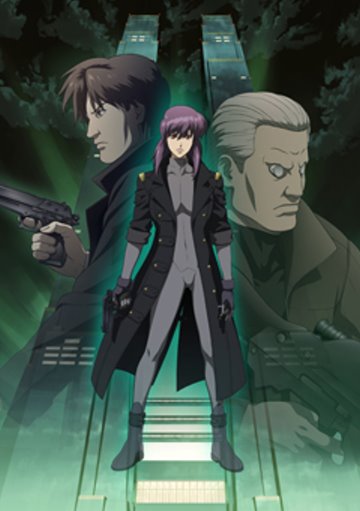 A new movie in the Ghost in the Shell Stand Alone Complex series is coming out in Japan on the SKYPerfecTV! satellite television network on September 1st. Production IG is going to release this on DVD on November 24, and plans to release it in the US sometime in 2007. Ghost in the Shell: Solid State Society was made for 3.2 million dollars, and supposedly has high quality theatrical production values. Here's the trailer:
Interestingly, the distributor, Bandai Entertainment, is planning to crack down on Fan Subs. We'll see how well this actually works, but it seems to me a better solution would be to do a worldwide release instead of doing the Japan-only DVD release followed by a subtitled version later.
From Production IG, the plot is as follows:
A.D. 2034. It has been two years since Motoko Kusanagi left Section 9. Togusa is now the new leader of the team, that has considerably increased its appointed personnel. The expanded new Section 9 confronts a rash of complicated incidents, and investigations reveal that an ultra-wizard hacker named the Puppeteer is behind the entire series of events.

In the midst of all, Batou, who was stalking the case on a separate track, encounters Motoko. She goes away after saying, "Stay away from the Solid State Society." Batou is left with a doubt in his mind. Could Motoko be the the Puppeteer?

The series of intriguing incidents that Section 9 faces gradually link together almost artistically. Who is the Puppeteer? What will happen to Batou's relationship with Motoko? What is the full truth behind this carefully planned perfect crime? And what will the outcome be? Mysteries surround the Solid State Society…
Hopefully, one of our posters from Japan will be able to watch GITS SSS and at can give us a nice review of it.