October 12, 2007
Terminator experiences Salvation: T4 is comming.
Yesterday, a blog from Dark Horizons has word of a fourth Terminator movie in the works.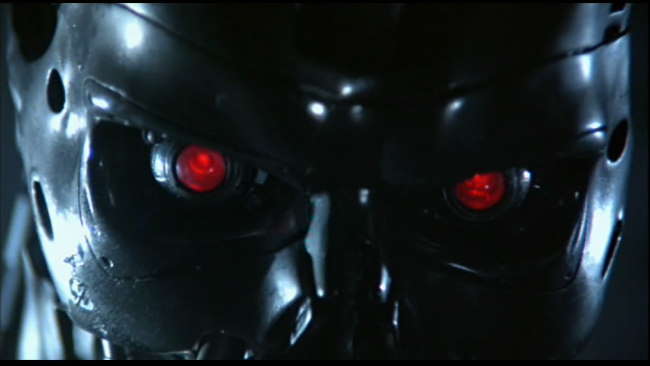 Warner Bros. has acquired North American distrib rights to "Terminator Salvation: The Future Begins," triggering an early 2008 production start for a film that seeks to reinvent the cyborg saga with a storyline to be told over a three-pic span.

WB plans to distribute "Terminator Salvation" in summer 2009.
"The Phantom Menace" part deux? After the debacle that was T3, and the upcoming "Sarah Conner Chronicles" series, one has to wonder if the Terminator franchise as any high-powered ammo left. Also, seeking to "reinvent the cyborg saga" may turn away hardcore fans of T1 and T2 who not only want the action, but a solid and compelling story behind it. If we learned anything from Star Wars I - III it's that effects don't mean dick without a good story or intriguing characters… and it really won't mean dick if we have to face a robotic Jar-Jar Binks who can only kill by annoying everyone!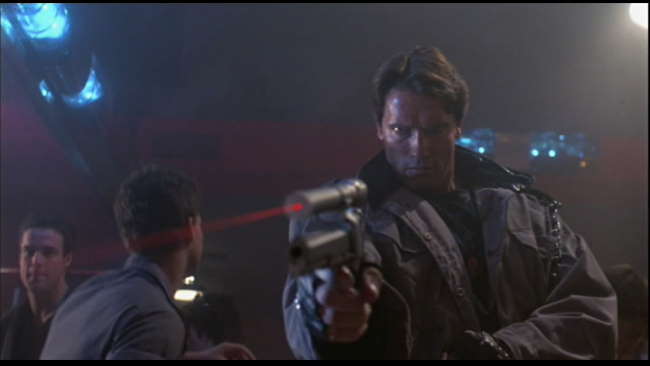 "As governor of California, I order you to make this better than 'Attack of the Clones.' Don't make me legislate your ass!"
As always, when T4 (and "The Sarah Conner Chronicles") is released we will have a review of it. Hopefully, it will be worth watching to write a review.