April 21, 2006
William Gibson's Idoru Coming to Anime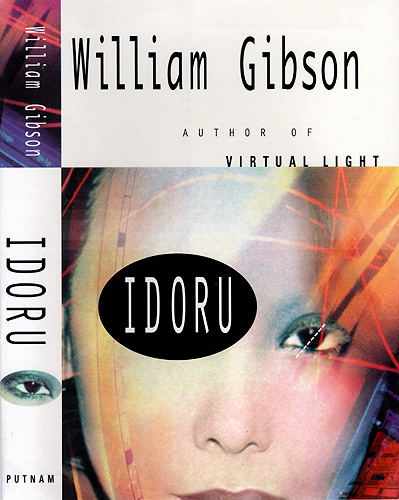 Simon from CyberpunkCafe posted a news item in the meatspace about this. Now Playing Magazine is reporting that William Gibson's novel, Idoru, is going to be coming to anime. Alex Steyermark, a relative unknown has been given the reigns. Apparently, there was some discussion of turning this into a live-action movie but it was cost-prohibitive:
"The studio people that were reading the script all loved it," Steyermark says. "They said, 'This is a $150 million movie.' One of them came back and said, 'How would you feel about doing this as an anime film?' I thought that is really cool, really creative. It's exciting, it's a great way to do it on a smaller budget. At the same time, [it] could set up a live action version of it."
I am a bit concerned about this paragraph though. Apparently the entire story is not being implemented, and worse, they are planning for a sequel:
Steyermark's script had to consolidate some of Gibson's work, but don't worry. He saved the rest for the sequel. "I played with the structure of the novel. The novel is done as two parallel stories and I focused on one. I actually am starting to work on the sequel which would sort of focus on the other. That's how I thought I would approach it. People who were reading the initial drafts of the script said, 'Look, you have to decide who it's about. Is it the one or the other?' So I did that kind of adaptation thing where you just shape it around one of the characters. But in my mind, everything that's not in this one from the book, there are so many great things that will be from the book in the sequel."
Hopefully, this will be handled well, but given the track record of Gibson book adaptations, there is certainly reason for concern. Pre-production may be getting underway as early as May, which still probably puts the movie to 2007 or 2008 at the latest.