April 8, 2006
New Cyberpunk Anime - Ergo Proxy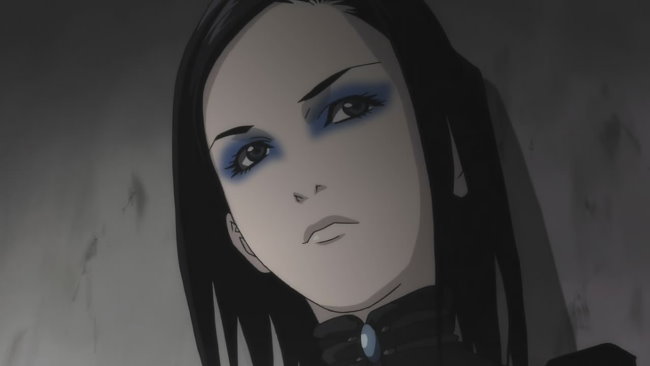 Budo (username ETM) found this wonderful new anime out of Japan called Ergo Proxy. Apparently it started broadcasting in Japan this February. Ergo Proxy is directed by Witch Hunter Robin director Shinichirô Watanabe, and is written by Dai Sato the same guy who wrote Samurai Champloo. By all accounts the production values are high and the story is multi-layered and complex. The anime goes for 25 episodes, and like many cyberpunk animes, chances are that a lot of the story and plot will remain unclear until near the end of the series.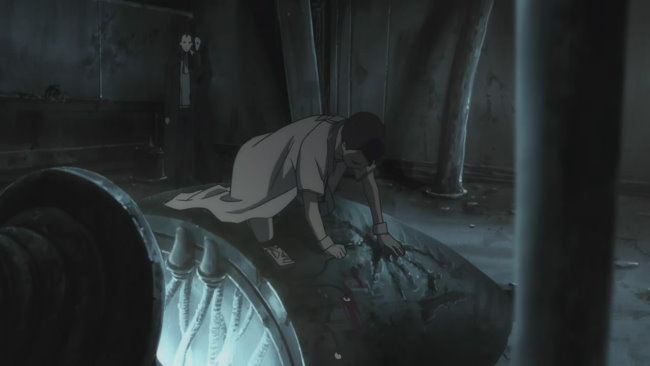 I've been surfing around to find out more about this, and have found some decent story write-ups and screen captures. The Cinnamon Ass Anime Blog Summerizes the setting and story as follows:
In the futuristic, post-apocalyptic Romdo City, humans co-exist with artificial androids and other robots known as "Autoreivs", ranging from industrial models to more humanoid ones. An epidemic of a disease called Cogito has been sweeping through the Autoreivs, corrupting their programming to give them free will. Lil Meyer and her sidekick Autoreiv Iggy investigate Cogito infections, but Lil is attacked by a monstrous humanoid thing; she (rightly) suspects that the central intelligence bureau, newly headed up by Raul, is covering something up, and it seems she may be more involved than she realised as she is placed in danger in her own home; meanwhile, the seemingly innocuous Vincent Rowe, an Autoreiv technician, may know more about what's going on than it first appears, and judging from the pre-airing info and the credits the Autoreiv child he repairs for an obnoxious aristocrat, Pino, is going to be important along the way.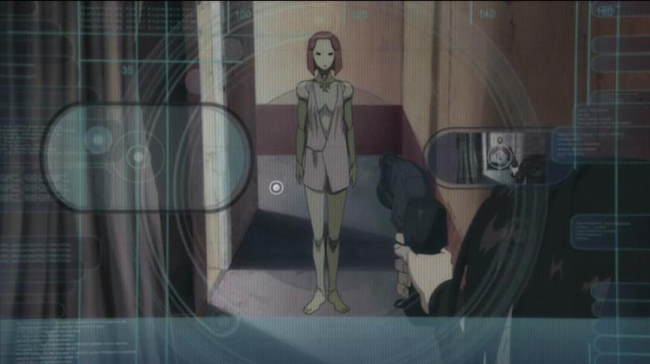 The Anime on my Mind Blog Describes Ergo Proxy as Follows:
The best way to describe Ergo Proxy is "CSI meets GitS meets Bladerunner" with only a hawt gothic girl replacing hawt military girl and androgynous android replacing ta-chi-ko-ma-kun. Ril is the hawt gothic girl, and she is a detective for the Citizen Security Bureau for Romundo, a city-state where androids live amongst men. Her partner is the android Iggy. The setup is pure Bladerunner… if Ril doesn't start questioning her humanity by episode six, I'd be shocked.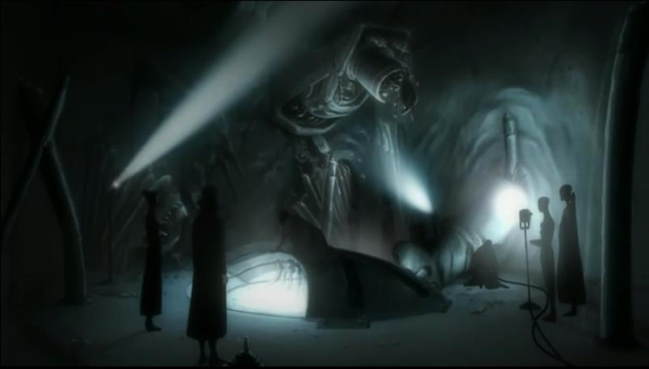 The Wakaranai Blog has some comments about how Ergo Proxy fits in to other cyberpunk animes and movies:
…In this regard, a lot of people, too many people, have commented on its "similarity" to GitS and/or the Matrix. I'm sorry people, but the Matrix didn't invent dark clothing or knee-length jackets, and GitS didn't invent computers. The show is heavily inspired by the cyberpunk genre itself, but has its own unique style and setting, and does not borrow concepts from other entries in the genre. The best way I can think of to describe the atmosphere, is dark, gritty and sexy, a mature combination that works surprisingly well in illustrating a caged society on the edge.

This style is awesomely achieved with engaging direction, from abstract angles to a practical, yet sleek, approach. I cite this as a major reason for my love for the first Matrix film, and this raises the bar to a similar level, making everything far more memorable than it could be. The animation lives up to my demands, despite not being anywhere near as flashy as Samurai Champloo's was. I think there is a slight shift in focus of animation from fluidity and movement, to detail and artwork. The show doesn't feel more static than it should be, but, fitting for the dour, shadowy atmosphere there is a slot of standing around looking reflective. I'll make sure you understand that it wasn't a problem at all, though, and the attention to detail and consistency more than makes up for it. I guess we have plenty of time to find flaws though.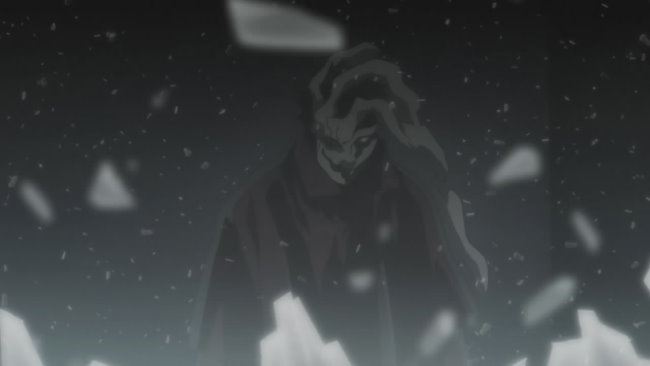 Ergo Proxy is being delivered in High Definition, which only contributes to it's polished look. Apparently there is a DVD being produced on May 25th, but it appears to be only for the Japan market, so I doubt there will be English subtitles on it (my preferred language - others clearly have other needs). Budo says he'll be providing a review as soon as he watches it (he's downloading it now). I can't wait to see it :).
Many thanks to the Anime on my Mind blog and the "OK, AQ" blog for the screencaps. I haven't seen it, so I had to take these and resize to fit my 650 pixel constraints.