June 3, 2008
ReBoot movie trilogy now being written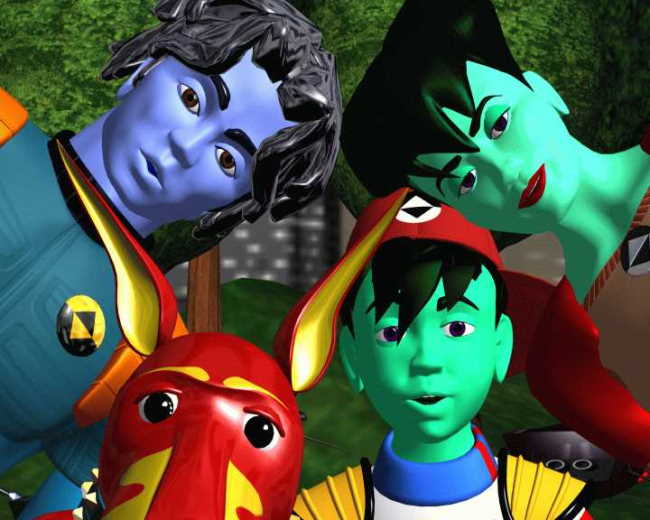 Bob: I'm I reading this right? Someone's actually writing scripts for three movies about us?
Dot: Maybe we should read the rest of this blog. It might explain what's going on.
Word coming down the wires from The Hollywood Reporter has news of scripts for a ReBoot movie trilogy currently being written by Jon Cooksey. Carolyn Giardina (Hollywood Reporter):
Jon Cooksey has been signed to write the script for the first feature based on "ReBoot," one of the earliest computer-animated episodic TV series.

"ReBoot" is being redeveloped as a trilogy of feature-length films by Rainmaker Animation. Originally produced in 1994, the series was created by MainFrame Entertainment, which was acquired by and renamed Rainmaker in 2006.
The news comes as part of a relaunch that includes a comic series and a marketing campaign to "engage the fans."
This has to come as good news for fans of the CG TV series; The prospect of three more ReBoot movies to add their collection of the series and three movies (Daemon Rising, My Two Bobs, and The Ride) is going to have fans looking to make more room. There's already a page on IMDB waiting to be populated once the first movie is released.
The movies is currently scheduled to be released in 2010, so you'll need to fill the time by checking out the ReBoot website and staying tuned for the latest from the project.