February 10, 2006
Ultraviolet's Release Date Pushed Back to March 3rd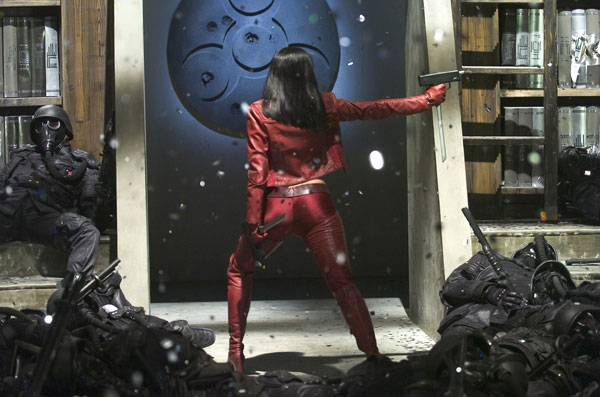 Is that a hot cyber-vamp ass shot or what!!!
Looks like the release date for Ultraviolet, starring Mila Jovovich, has been pushed back from February 24th to March 3rd. Joblo reports the shift, as has other sites such as countdown. I'm not sure why yet - hopefully this just just a position jockying thing due to more other movies opening on the 24th versus the 3rd.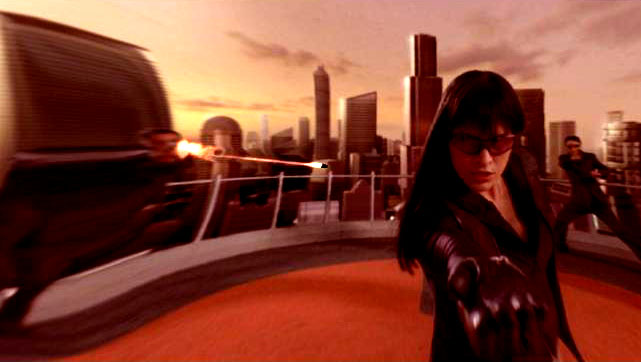 The Matrix bullet shot! Looks cool though….again…here's to hoping its good.
In any event, it will also be interesting to see the extent to which the studio supports and markets Ultraviolet. I saw the trailer in Underworld: Evolution (which I generally liked), but haven't seen a lot else on this. The question is especially pertinent considering the complete lack of support for Kurt Wimmer's last directorial outing, Equilibruim (review forthcoming). Equilibrium was a pretty decent furturistic 1984-style movie oozing with cool, but got absolutely NO studio support. It has only been rediscovered by many on DVD.