May 11, 2006
Scanner Darkly (Opens July 7th) Interesting Reviews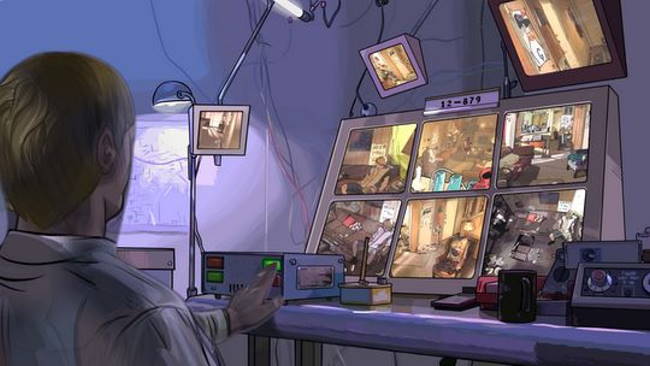 Scanner Darkly was screened at a a few locations recently, including Brandeis University. AICN had a few user reviews from this event. Interestingly, the movie appears to take Philip K. Dick's dialogue verbatim:
A Scanner Darkly bucks that trend entirely, preserving the plot and even most of the dialogue practically verbatim from the original text, perfectly creating the air of paranoia and psychological breakdown that suffuses every page of the novel. The rotoscope animation also helped greatly in this regard, with the constantly moving visual landscape complementing and supporting the slow dissolution of Bob Arctor's (Reeves) world. The film also conveys the message and themes of Dick's novel very effectively, from the destructive effects of drugs to the consequences of living in a world where government surveillance is a constant. It was amazing to see this story on screen and realize that Dick wrote the novel over thirty years ago; the man's prescience was remarkable.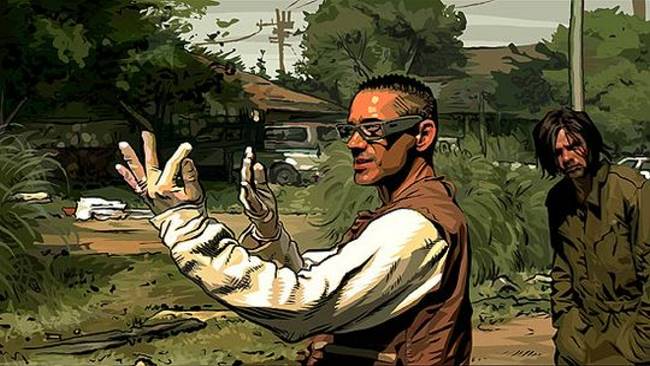 On the whole, the reviews seemed pretty positive, but with some mixed thoughts.:
To sum it up, Linklater has made a great film here…. it certainly wont appeal to everyone, and a number of people are going to walk out not quite sure what they just watched. But if nothing else, audiences can rest assured that A Scanner Darkly is a faithful and captivating adaptation of Phillip K. Dick's novel (in fact, the movie closes with a list of people close to Dick that succumbed to addiction, which adds a very personal touch to the film as a whole).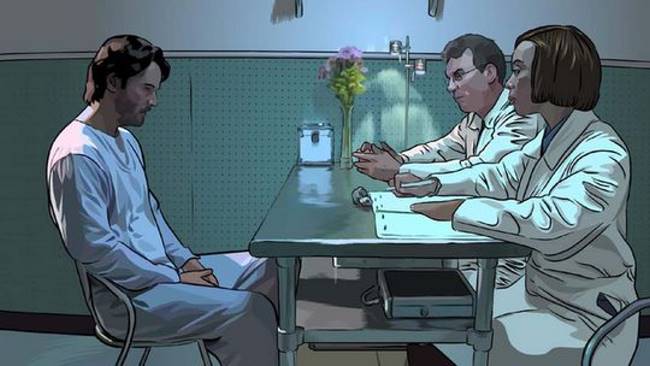 New Trailer: The new trailer for Scanner Darkly is interesting as well. It doesn't give away much of the plot, and only touches on the paranoia, but it does give a good sense of what to expect from the very interesting animation style. Here are a few more screen captures:
,p>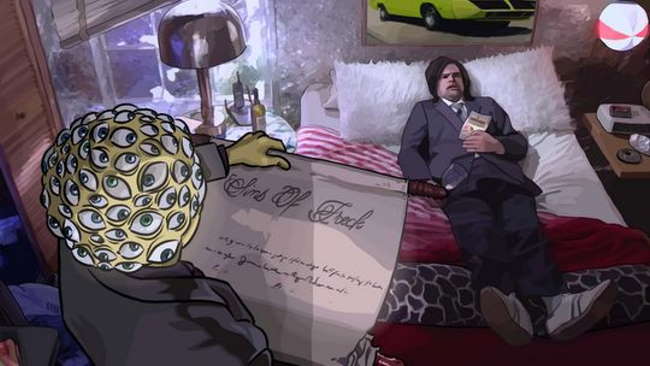 This guy just looks pretty damn wierd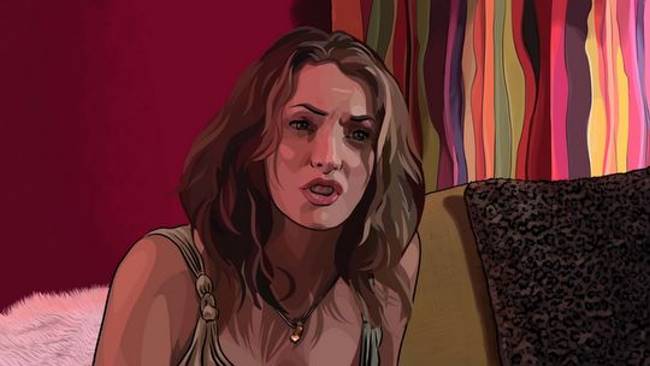 I love how long hair looks in this rotoscoped animation style