June 21, 2007
Chrysalis - French Cyberpunk Movie ou Non?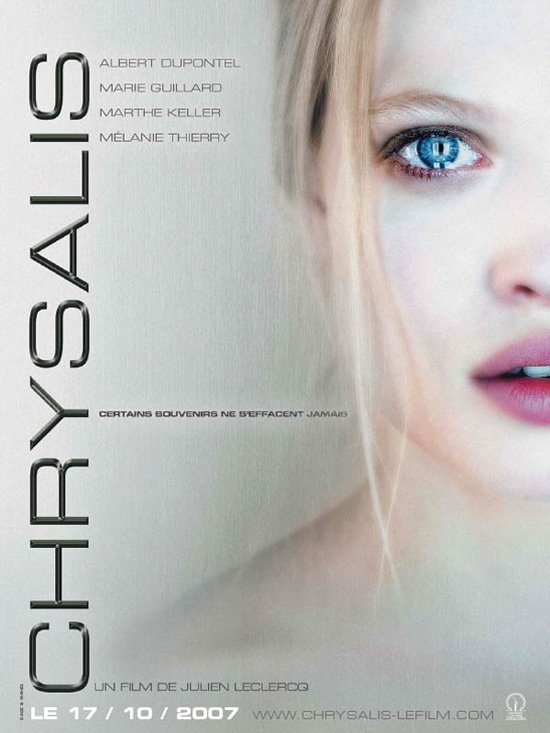 Sometimes I really hate being a stupid American (meaning only knowing one language). France seems intent on punishing US cyberpunk fans by putting out a number of great French cyberpunk flicks and then not getting them released here in the US (yes, I'm being facetious - it seems that most great recent foreign Sci-Fi films can't even get DVD deals here until years after their release). Potentially, we have another one called Chrysalis, directed by Julien Leclercq, which Vesper posted on the Meatspace Forums. Unfortunately for me, the film makers don't want to waste their time translating information about the film into English. I did take this site into Babelfish and extracted a few interesting tidbits: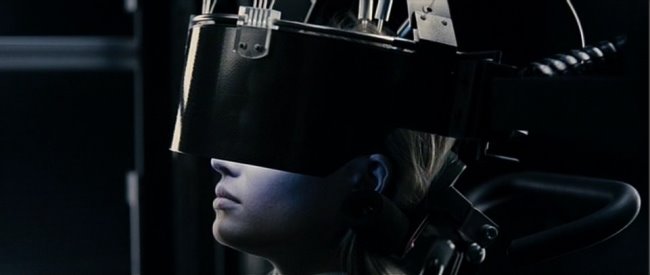 The action proceeds in Paris, in 2025. The body of an immigrant young person is found with strange scratches around the eyes. David is in charge of the investigation. In the heart of the private clinic high-tech of professor Minkowski, Manon, his daughter, raises the same scratches. To the sides of his assistant Marie Becker, David will have to establish the bond between these two universes. Believing to go up the wire of a vast traffic of bodies, David will actually find itself in search of his own memory.

Is the film described like a futuristic whodunnit and lorgne openly towards the science fiction - if one omits some exceptions which dared musarder towards this kind like Enki Bilal and Pierre Jolivet, it remains which? Before deciding, it will have to be seen how the scenario writer will negotiate the turn of what is announced at the beginning as a police investigation broken with the commonplaces to a metaphysical giddiness which should take along the spectator in unknown destinations (one has a presentiment of a business of handling and identity disorder but otherwise more interesting than Rene Manzor and Dédales, thank you well). The least which one can say, it is that Chrysalis dares to attend the kind if not very frequentable in the Hexagon cinema known as of kind. With regard to the casting, one should find, in addition to essential Albert Dupontel, Marthe Keller, Melanie Thierry and Marie Guillard.
Enki Bilal of course provided us with the Nikopol Trilogy graphic novel and Immortel. Here's the trailer, which certainly looks cyberpunkish…(go here for a larger widescreen trailer):
Here's where I hope some cool French speaking dude or chick will take pity on me and do some research to give me the low-down on this movie (Please!). I've already come to grips with the fact that it won't be getting a US release this year (or ever), so I'll be getting my copy on Ebay, just as I did Renaissance and Immortel (no, US distributors, I'm not planning to wait for your lame asses to get around to giving me a legit R1 copy - release it when everyone else gets it if you want me to pay YOU for it).