May 22, 2008
VeriChip sell-off: Spychips unprofitable?
Some may see this as a positive sign in the war against the security-surveillance grid of the United Police-States. Others may see this as a sad sign of controversy winning out over progress. One thing is for certain, VeriChip may be in financial trouble and can't afford the research and development of the implantable tags. Stories come from sites like Wired, RFID Update, and RFID Journal. They have additional links to more information of VeriChip's apparent dissolution.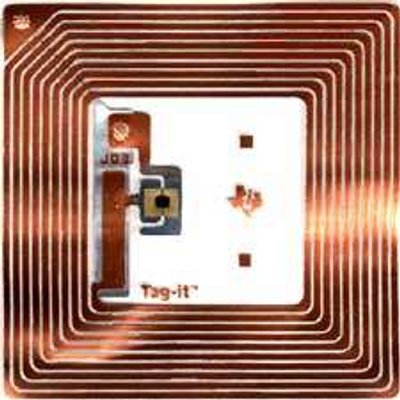 Future for sale… cheap. Last week VeriChip sold its Canadian-based subsidiary, Xmark, to Stanley Works for $45M US. Now VeriChip has hired the investment banking firm Kaufman Brothers to help sell the VeriMark Health Link division… and possibly the rest of its assets.
Why the sell-off? From the RFID Journal:
Last month, VeriChip rebranded its VeriMed system, renaming it Health Link, and launched a three-month advertising campaign to market its services directly to potential end users in southern Florida (our story on VeriChip pushing spychips on old farts). According to Scott Silverman, VeriChip's CEO and chairman, the initiative included a partnership with hearing care provider HearUSA, with a goal of signing up 1,000 new customers.

Assuming we reach our goal of 1,000, we are prepared to expand," Silverman told RFID Journal in April, noting that HearUSA has locations throughout the country. "If, three months from now, nobody gets the chip, we will have to look at our business model."
…
VeriChip's implantable business, however, only generated $3,000 in revenue in the quarter ending March 31, 2008, during which the company saw a $1.9 million loss. According to a press statement released by Stanley, Xmark generates annual revenues in excess of $30 million, so without that revenue, VeriChip's implantable business would be unsustainable.
In other words, the RFID implant market isn't as profitable as VeriChip believed. The idea of the implantable chips was to provide "lifetime identification." As Bruce Sterling points out:
Just for the record, lifetime computer chip implantation requires a "lifetime computer chip" infrastructure. There aren't any. They don't exist and maybe can't exist.
Anyone who wants to be implanted with a genuine VeriChip better act fast, before the company is sold off.