January 16, 2006
La Jetée
Year: 1962
Directed by: Chris Marker
Written by: Chris Marker
Degree of Cyberpunk Visuals: High
Correlation to Cyberpunk Themes: Very High
Key Cast Members:
Narrator: Jean Négroni
The Man: Davos Hanich
The Woman: Hélène Chatelain
The Experimenter: Jacques Ledoux
---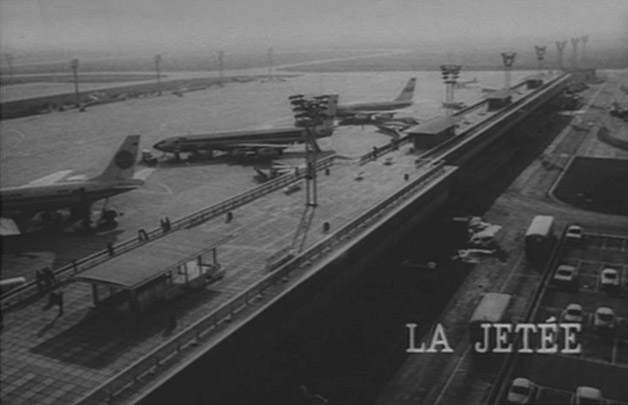 Overview:La Jetée as a movie is one of the most interesting I've encountered. Virtually the whole movie involves narrating still shots. While this sounds like a glorified slideshow, its anything but. The pacing is magnificent. The mood created is truly immersive. In a truly astounding feat, Marker traps the viewer in this "slide show" mentality, and then, as the movie is discussing whether the character can decipher what's real or not, he pulls the run out from under us.
I have reviewed this movie in-depth in combination with 12 Monkeys (these two movies truly go together). Please check it out:
~See movies similar to this one~
Tags: cyberpunk movie review