September 29, 2010
MPAA looking to build a firewall around USA
Source: DemandProgress.org via Boing Boing.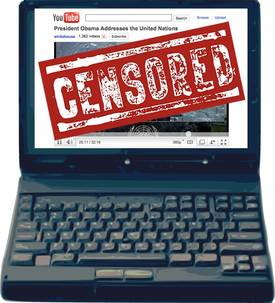 If the MPAA has its way, bill
S.3804
will be shoved through Congress so fast that they won't notice that it mimics tactics used by China and Iran.
Congratulations, America! You have become the enemy you fight.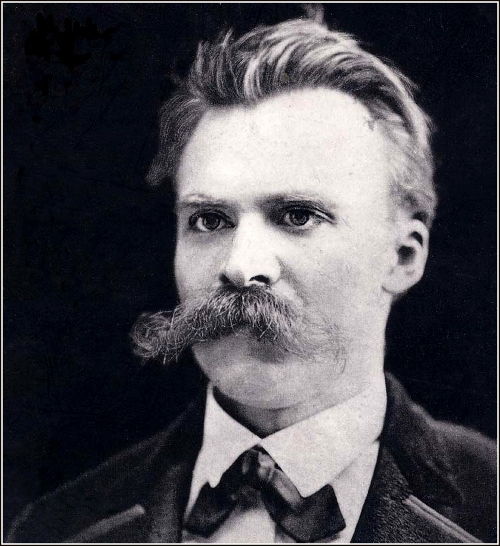 He who fights with monsters should look to it that he himself does not become a monster. And when you gaze long into an abyss the abyss also gazes into you. (Neitzsche)
America always seems to cringe when other nations try some form of mass-censorship, but the MPAA wants it to happen. Bill S.3804, aka the "Combating Online Infringement and Counterfeits Act" (COICA) is their latest scam to seize control of the Internet in the name of "stopping piracy."
The "Bill" is currently "in committee," meaning that some congressional members are reviewing the "Bill" to see if it is something that can easily pass, if some tweaking is necessary, or if it should be dumped altogether. If you want to see this "Bill" for yourself (you need some bathroom material or a cure for insomnia) you can find the full text on GovTrack.us where you can also track its progress.
Many bills do die in committee, so the odds are against this one surviving. But if it does survive and becomes law…
The Great Firewall of America. Demand Progress' site has a fact sheet about what the bill purportedly does:
The bill creates two blacklists of Internet domain names. The first can be added to by a court, the second by the Attorney General. Internet service providers (everyone from Comcast to PayPal to Google AdSense) would be required to block any domains on the first list. They would also receive immunity (and presumably the government's gratitude) for blocking domains on the second list.
Which sites would be tagets? Anyone "dedicated to infringing activity." But read on…
Well, it means sites like YouTube could get censored in the US. Copyright holders like Viacom argue that copyrighted material is central to activity of YouTube. But under current US law, YouTube is perfectly legal as long as they take down copyrighted material when they're informed about it — which is why Viacom lost their case in court. If this bill passes, Viacom doesn't even need to prove YouTube is doing anything illegal — as long as they can persuade a court that enough other people are using it for copyright infringement, that's enough to get the whole site censored.

And even without a court order, sites can get blacklisted just by order of the Attorney General — and the bill encourages ISPs to block those sites as well. ISPs have plenty of reason to obey a government blacklist even when they're not legally required.
The US Constitution says that we're supposed to have "due process" in the courts before a site gets its plug pulled, but in our post-9/11 security-surveillance state, due process can now be bypassed and a site can be shut down even though it never did anything wrong. If a person has a problem with a website, all they need to do is complain and … 404: Site not found. Imagine WikiLeaks, or even our own Cyberpunk Review site, being on someone's shit-list. WikiLeaks can be considered a site "dedicated to infringing activity," and Cyberpunk Review's media and news about a genre that is inherently anarchistic and criminal in nature…
History Never Repeats… unless they didn't study. I remember hearing something about Australia's attempt at blacklist censorship failing. If someone down under can let us know what the status of that attempt. In the mean time, US citizens can sign an online petition to help stop S.3804.
Better still, let's try this: Find out the congress-critters supporting this "bill" and the members of the MPAA and follow them around in speaker-packed cars or large boom-boxes set to continuously play FSR's "Fuck the MPAA" to get our message across.
To be honest, I don't think any of those corporate whores will ever get the message unless they're raped in public.