March 12, 2006
Cypher
Year: 2002
Directed by: Vincenzo Natali
Written by: Brian King
Degree of Cyberpunk Visuals: Medium
Correlation to Cyberpunk Themes: Medium
Key Cast Members:
Morgan Sullivan: Jeremy Northam
Rita Foster: Lucy Liu
Finster: Nigel Bennett
---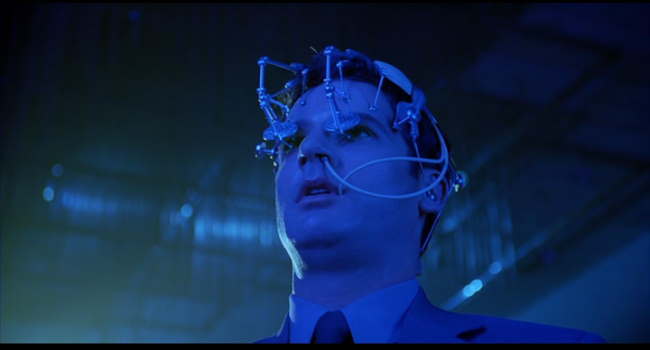 Overview: Canadian film maker Vincenzo Natali, master of doing more with less, delivers us an excellent cyberpunk flick for a virtual pittance budget. At 7.5 million, Cypher is FAR more polished than it has any right to be. This paranoid conspiracy, near-future espionage thriller provides a continual stream of mindfuck moments. Expect your head to get jerked around so much that you'll need to check yourself for whiplash after watching it.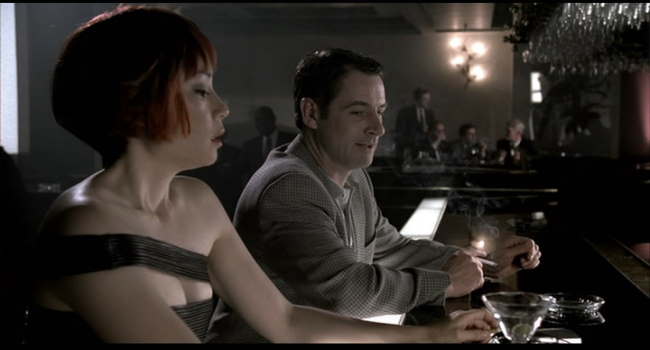 The Story: Jeremy Northam stars as Morgan Sullivan, a nerdy and slightly incompetent salesman who leads a bland life. His job is boring, his nagging wife is overbearing, and he spends most of his time yearning for some excitement to infiltrate his mundane life. In pursuit of this, Morgan applies for a job at Digicorp, a high-tech company, to become a corporate spy. But so far, the job is not the excitement he was looking for. The job involves assuming an fake identity, and then traveling to various non-envious US destinations and secretly recording boring conference speeches.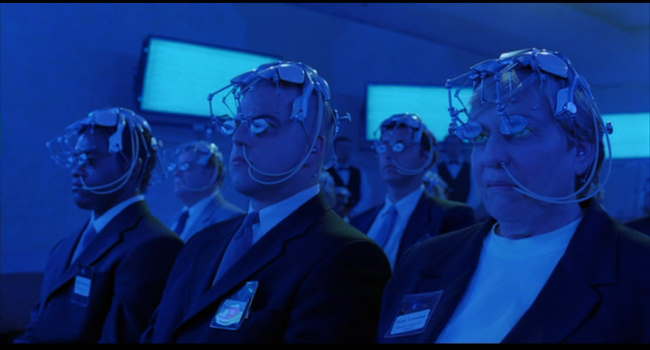 Morgan, now calling himself "Jack Thursby," develops a persona associated with the name he's given by Digicorp. He starts to imagine himself to be a suave and sophisticated player, who likes to smoke, drink scotch and pick up sexy women at hotel bars. During one trip he meets Rita Foster (Lucy Liu), who claims to work for a freelance expert named Sabastian Rook. She warns him that he is being brainwashed by Digicorp in order to infiltrate their rival company, Sunways Corporation.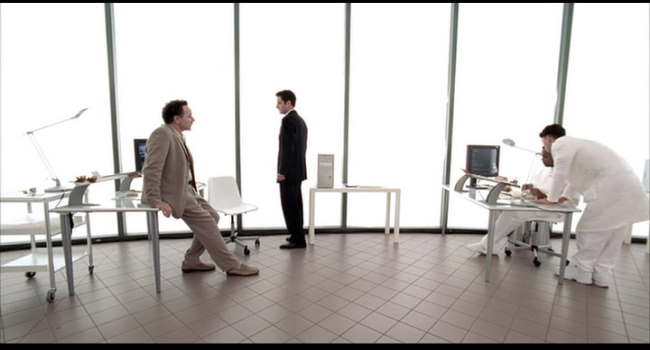 From there, the story becomes too complex to try explaining. The plot reveals layer upon layer of unraveling truth and reality. Morgan realizes he has become enmeshed in an ongoing high stakes corporate battle, and worse, events have so overtaken him that he has nowhere to turn and can trust nobody. Everyone wants to use him for their own purposes, as Morgan, while still a pawn in the larger scheme of things, has come into play.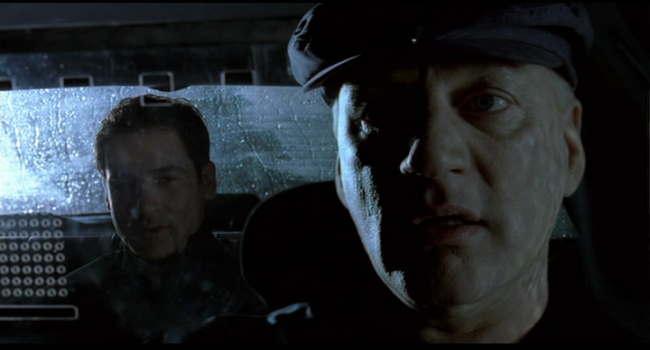 The Acting: Jeremy Northam, a British character actor, is simply brilliant at acting completely different personas over the course of the movie. He really nails a role requiring complex and diverse acting. Lucy Lui plays a terrific femme fatale who leads Morgan further down into the abyss. The rest of the cast also holds up well, including Nigel Bennett as Digicorp's mysterious representative, and David Hewlett, who plays a completely bizarre character who lives in a data vault.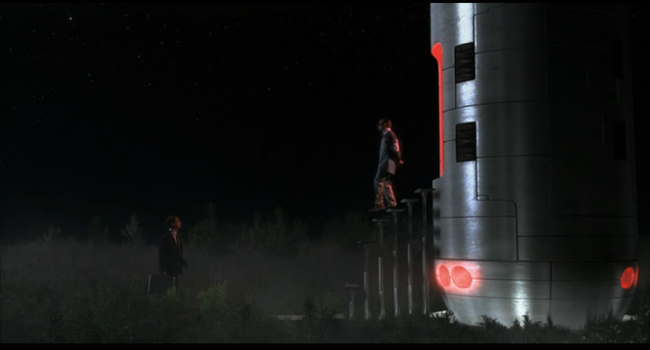 The FX: Truly, I'm blown away that Natali is able to pull over as many special effects as he has with a 7.5 million dollar production budget. The brainwashing headsets are clearly the highpoint of the movie, but many of the effects throughout are muted, but important. In looking at Cypher, most would conclude that this should have taken at least 25 million or so, and even then, they would have needed to watch costs. The range of sets, and completely different looks staggers the mind when the overall cost is presented. Make no mistake – I'm not comparing Cypher to big budget fares like the Matrix, but for the money, Cypher's FX really look terrific. More importantly, they add important touches in bringing a near-future feel to an otherwise modern day setting.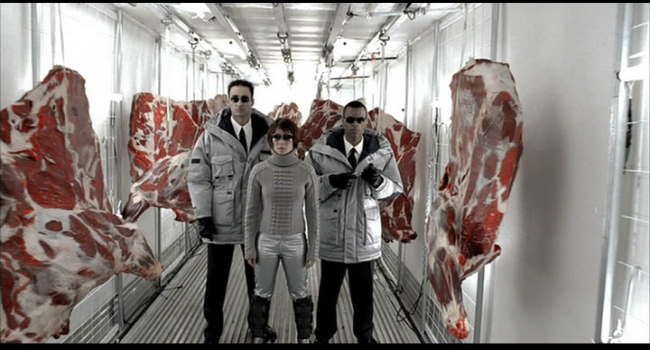 The Bottom Line: In many ways, Cypher comes across as a cyberpunk version of Hitchcock's North by Northwest. The pacing and feel of Cypher is very similar, and in both movies, you really never know what's coming around the next corner, but most assuredly it will involve more layers of out-of-control untruths. With all the goodness that Cypher gives us, you'd almost expect the final score to be a 9 or 10. But unfortunately, Cypher's story falls apart at the end. The technical believability, which is decently high throughout the film, flat-out does a belly flop at the end, and expects us to buy something that anyone who knows a whit about data security, just can't stomach (I can add a spoiler page on this if anyone is interested). However, this sore point is not enough to sap enjoyment out of an otherwise wonderfully made film. You may not have heard of Cypher, but this is not an indication of its quality. Give it a go – chances are you'll love it!