February 2, 2006
One Point O {Paranoia 1.0}
Year: 2004
Directed by: Jeff Renfroe & Marteinn Thorsson
Written by: Jeff Renfroe & Marteinn Thorsson
Degree of Cyberpunk Visuals: Medium
Correlation to Cyberpunk Themes: Very High
Key Cast Members:
Simon J.: Jeremy Sisto
Derrick: Udo Kier
Howard: Lance Henriksen
Trish: Deborah Kara Unger
The Neighbour: Bruce Payne
---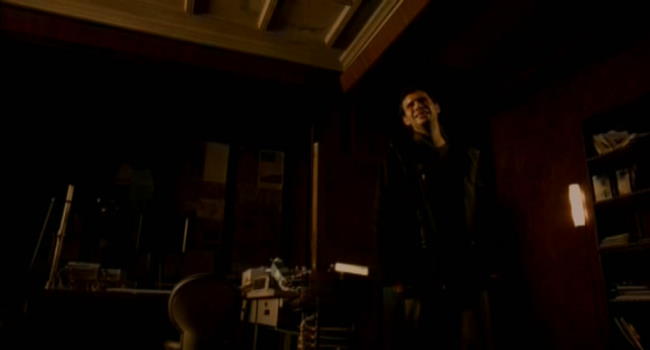 There are good people and there are bad people and they're on their way,
and they want you, Simon…
The bad people can save you, but they won't…
The good people want to save you but they can't…
Overview: Every now and then I run across an absolutely extraordinary cyberpunk film, largely forgotten or ignored by the film going masses. More often than not, this film is foreign and never had a decent release in the US (where I'm from). One Point O (called Paranoia 1.0 in the US) is European a film that meets these criteria. Truly, you'll be hard pressed to come close to finding an immersive film as One Point O. When you consider this was reportedly shot and produced on a budget of 1.7 Million, you begin to understand the enormity of what was accomplished here. No, you don't get cool explosions or guns, or fancy CG effects, but you do get an absolutely awesome near-future dystopic story with a biting commentary on advertising and software development, all wrapped up in an extremely immersive, slow paced film. Everything is subordinated to the mood here, which is emphasized by the color choices and simple score. Unfortunately, I will need to be pretty vague in this review, as the ending definitely has a Sixth Sense type feel to it.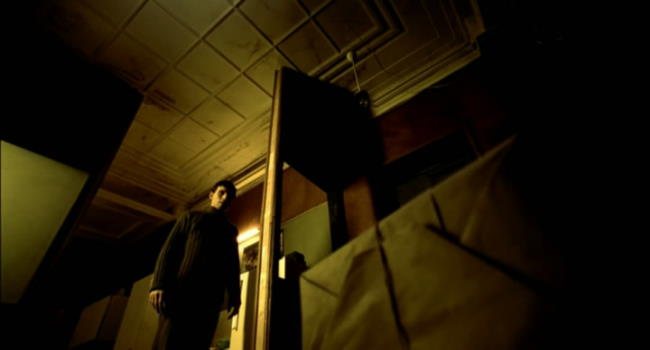 One Point O is about a computer programmer named Simon who works at home in a truly dingy, run down apartment building in a very shabby part of the city. He comes home to find a package waiting inside his apartment, and gets worried as nobody should be able to get inside. He opens the package, only to find that it was an empty box. This happens again and again, each time making Simon more and more paranoid. One top of this, he is late in delivering his the code he's been working on to his customer. It appears as if his code has become infected with a virus, and worse, he really has a craving for milk!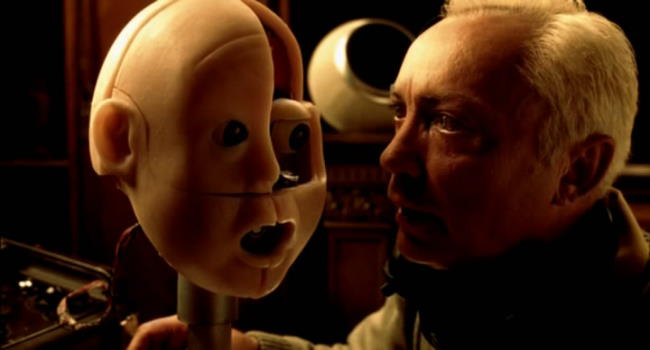 Every character in One Point O is quirky and memorable. Udo Kier (Ralfi from Johnny Mnemonic), one of my favorite role actors, plays an eccentric robotics hobbyist who has a nanotechnology-enabled couch that changes colors and cleans itself at the click of a button, and creates a sentient talking head in his spare time (this talking head named Alex has a penchant for making very prescient phone calls). Bruce Payne (Passenger 57, Hellborn) plays a neighbor VR game maker who creates S&M VR porn experiences by acting out the scenes with various partners. Deborah Kara Unger (Fear X) plays a cancer nurse in search of fleeting humanity wherever she can find it. Lance Henriksen (Bishop in Aliens) plays a strange, zen-like repairman who always seems to know what's going on. Finally, Emil Hostina places a voyeuristic landlord who loves to eat meat. But its Jeremy Sisto who steals the camera - he's simply terrific playing a normal guy overtaken by extremely weird events.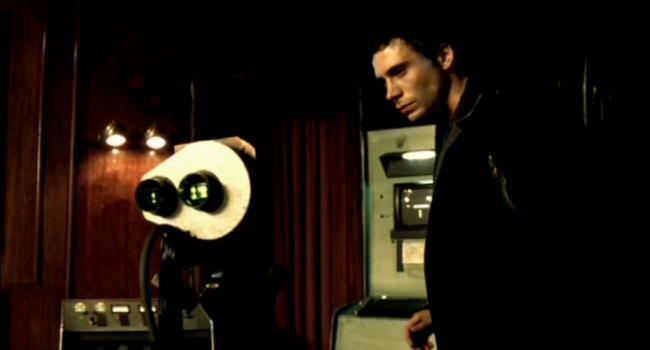 The Visuals: Like many cyberpunk movies, One Point O is dominated by a single color scheme - in this case we get a spectrum, from a yellow to pale orange to reddish-brown, with an occasional pale green as a highlight. Pretty much the whole movie (with the exception of the white convenience store which represents the corporation) takes place in those colors. Further accenting the dystopic quality is the continually run-down feel of the place. The apartment building is continually falling apart, as is virtually everything else except for the local drug store. While its clear that advanced technologies are the norm in this world, the people in One Point O have clearly been marginalized. They play with patchwork toys and out of date technology.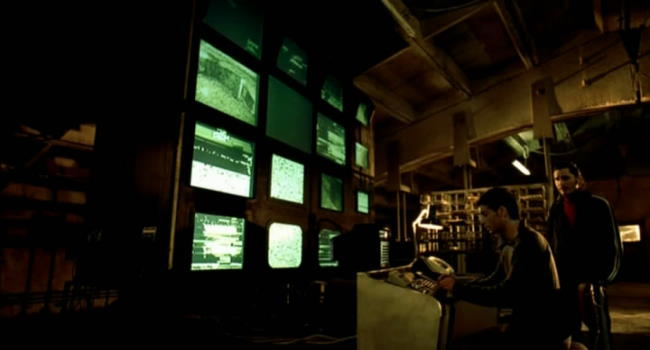 The cinematography is consistently interesting in One Point O, with many using floor shots with expansive backgrounds. However, in some cases, they probably go a bit over-board on the camera angles, such as the use of the close-up phone shot of old, which actually took attention away from the story telling. But again, this is a minor gripe, especially when we include the editing, which for the most part, is also outstanding. But in watching the deleted scenes, I do agree with the director's commentary that a few shots probably should have been included, most notably the throw-up scene.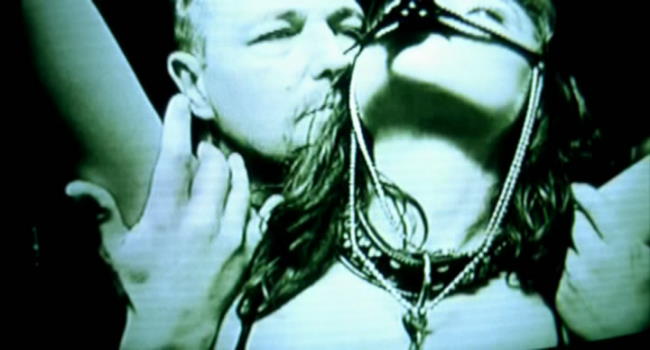 The Message: While I can't go into the actual plot for fear of ruining the experience, I will say that One Point O has perhaps the most biting commentary on advertising and software development you will find anywhere. There is no question who is evil in this movie, even if they are rarely seen. Renfroe and Thorsson take to extremes and then crystallize problems they see in today's world that form the basis for the story in One Point O. But they don't state it in an in-your-face way - far to the contrary in fact. The story itself hammers home the message in the starkest manner possible.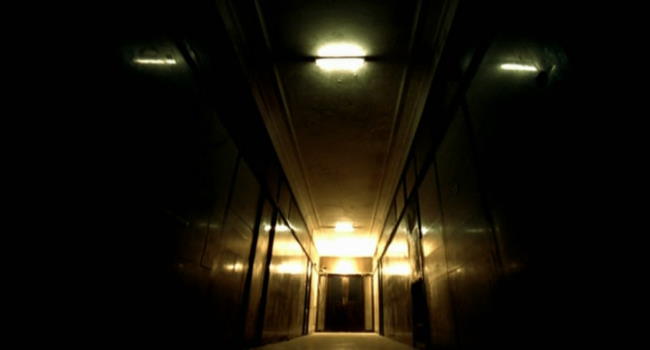 The Bottom Line: As long as you're not looking for action or sleak visuals, but instead are looking for original cyberpunk themes done wonderfully well on a shoestring budget, One Point O is for you. One Point O is definitely a movie I would LOVE to talk about in detail but I cannot for fear of spoiling the terrific ending (maybe creating a spoiler thread in the meatspace would be the way to discuss it). The pacing has a slightly repetitive feel to it, but only because the movie progresses in a spiral pattern - the same basic pattern of events happen each pass, but events spin further and further out of control each time around. But again - go buy this movie (you'll want to watch it more than once) - you won't be disappointed.
~See movies similar to this one~
Tags: cyberpunk movie review paranoia