September 19, 2006
AMD: My Nomination for the Worst Use of the Matrix
In the Meatspace, ETM posted this unintentionally hilarious (mis)use of the Matrix. American Micro Devices, in an attempt to create an online exhibit hall (as if we all enjoy going to exhibits when they aren't giving out cheesy trinkets) has exceeded their level of creative expertise in creating an "immersive" experience for differentiating AMD chips from Intel.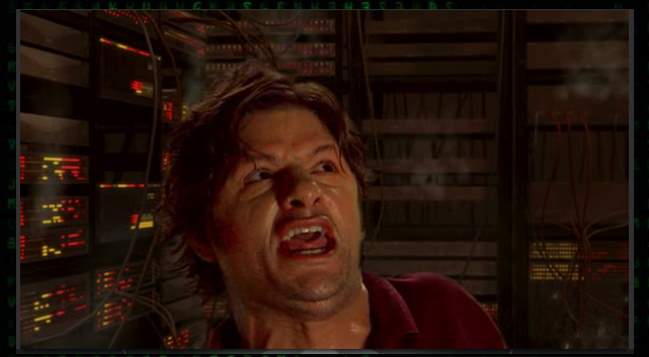 Unfortunately, to see this, you'll have to visit AMD's wiz-bang trinketless flash-enabled exhibition site. I say unfortunately because the thing takes forever to download. To get to the matrix video, you need to click on the AMD booth (circled in red in this picture) and then click on the top of the chip (where the arrow points). You will then be treated to some unintentional hilarity not to be missed!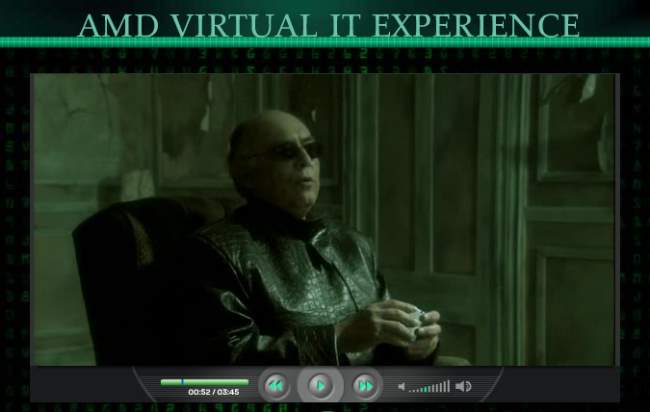 The part of Morpheus is played by a not-so-mysterious dude named "Hector" who doesn't speak english all that well, but at least he backs up his performance with truly horrid acting. I'm hoping they just took random dudes from their office to make this, 'cause if they paid for actors, DAMN!!!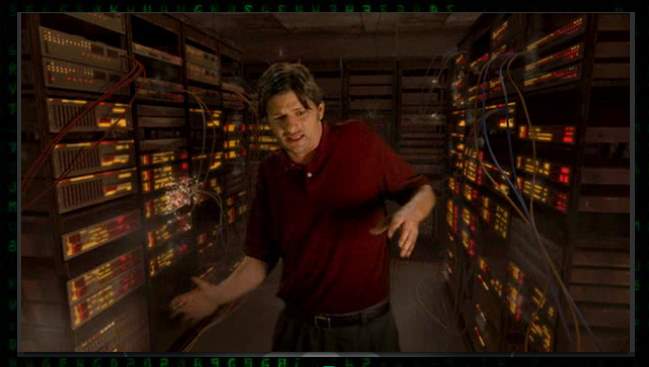 Unfortunately, the Neo substitute has chosen the wrong color mint, so he gets teleported to an Intel environment, which as you can see, is akin to hell on earth! It's just so HOT!!! And all the cables keep exploding on him!!!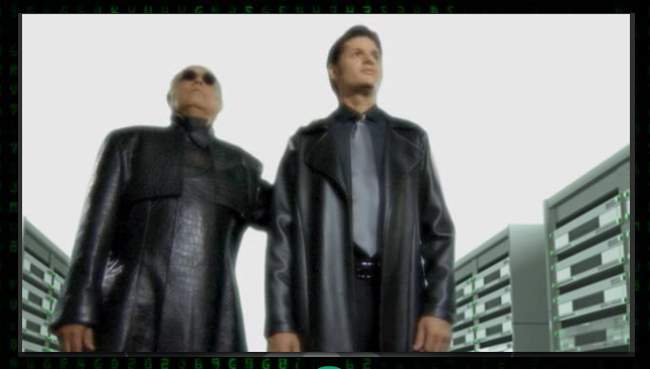 After almost dying in um, the real world, or whatever the Intel environment is supposed to represent, Hector takes the Neo substitute to the clean matrix loading program, which just happens to be powered by AMD. It's just so clean!!! Too bad its just a loading program and is not real, or are we not supposed to take that thought away from this Matrix analogy?
In any event, If there were ever an arguement to buy Intel, this is it!!! One has to wonder if its possible that the same people who made this are actually competent at making good computer chips. Worse, apparently AMD is so impressed with their exhibition site, they've taken the time to spam IT discussion boards to advertise it. Way to go AMD!!