August 1, 2006
Gibson on the 4th Generation War - We're Losing!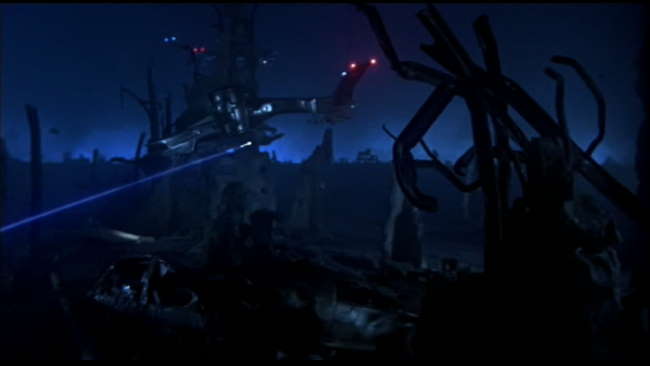 William Gibson posted a pretty interesting Blog entry a few days ago on the mismatch between the US's military approach with what actually seems to be the direction of modern warfare. The idea of fourth generation warfare is raised. Wikipedia defines fourth generation warfare as follows:
Fourth generation warface is used to describe warfare's return to a decentralized form. In terms of generational modern warfare, the fourth generation signifies the nation states' loss of their monopoly on combat forces, returning in a sense to the uncontrolled combat of pre-modern times. The simplest definition includes any war in which one of the major participants is not a state but rather a violent ideological network. Fourth Generation wars are characterized by a blurring of the lines between war and politics, soldier and civilian, peace and conflict, battlefield and safety. While this term is similar to terrorism and asymmetric warfare, it is much narrower. Classical examples, such as the slave uprising under Spartacus or the assassination of Julius Caesar by the Roman senate, predate the modern concept of warfare and are examples of the type of combat modern warfare sought to eliminate. As such, fourth generation warfare uses classical tactics—tactics deemed unacceptable by the preceding generations—to weaken the technologically advantaged opponent's will to win.
Gibson uses Thomas Khun's notion of a paradigm shift (yes, this is a completely overused word) to describe the the change in the nature of warfare that seems to be well underway and speculates as to why the US hasn't recognized the shift. In the end, Gibsons states:
The bad news is that the policy-makers of the United States and Israel apparently (still) don't get the new paradigm, and the bad news is that Hezbollah (et al, and by their very nature) do. Though that's only bad (or double-plus-ungood) if you accept, as I do, that the new paradigm allows for a more effective understanding of reality. So if you still like to pause to appreciate the action of phlogiston when you strike a match, you may well be okay with current events. So many, God help us, evidently are.
Here the US has spent billions on creating the groundwork for proto-Skynet, and unfortunately it seems that our adversaries have already passed us by. While we waste close to a hundred billion acquiring the F-22, a supra-awesome dogfighting plane who's utility vanished when the wall fell, our adversaries have already adapted to this 4th generation warfare paradigm. In practice, it's as if we're trying to squash a thousand ants with an oversized hammer, while trying to be careful not to hit the non-combatants standing right next to the terror-ants. The terrorist organizations recognize that when the "dominant" force kills civilians, they lose in the court of public opinion (never mind the beheadings - these don't count, right?). Worse, when the weaker force merely survives, this now translates as a victory. All this seems to significantly weaken the power of the aggressor's advantage.
This notion of decentralized warfare seems to go in line with a range of changes. In a networked society, perhaps the notion of centralization itself has become obselete. We see huge tensions now with invasions of privacy rights, supra-search engines scanning through everything and so forth - all signs of a centralized control system asserting its power. But you almost have to wonder if we're really just seeing the equivalent of a rubber band stretching past its tolerance levels in an attempt to keep a hold on everything. The fear of course is it eventually breaks, and social order comes crumbling down with it.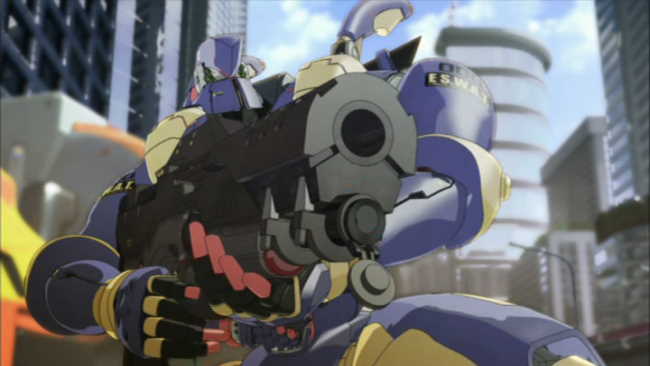 So what's a useful strategy for a dominant power to win in a 4th Generation War? Clearly, the conventional tools of domination have lost their importance. Perhaps the answer is to become decentralized as well - to fully embrace a net-centric method of warfare in a way that emphasizes one to one combat, but one which still utilizes the technological advantage. One can almost envision a cyberpunked mecha-force coming to fruition, where high-tech soldiers are encased in armor and become the equivelant of ultra-mobile tanks invading the battlefield. Then again, perhaps a better strategy for victory is more complex, more nuanced, and involves more sedate methods of control. I know engagement and diplomacy don't seem very sexy, and rarely seem to amount to significant progress, but perhaps a "sexy veneer" can be added to make this alternative seem more enticing.
In any event, its not too hard to imagine a scenario where a continued course in the current direction has a strong possibility of creating a cyberpunked dystopia not unlike some of the movies on this site. While that's probably good for business here at CyberpunkReview (that is, if I was attempting to generate revenue from this site), unfortunately, I'm guessing it would be somewhat detrimental for the society at large. Then again, what's the cyberpunked version of that old expression? Ah yes, "Think Locally, Act Globally!" Good for business indeed.