November 19, 2008
So, um…Can you make me a Cyborg?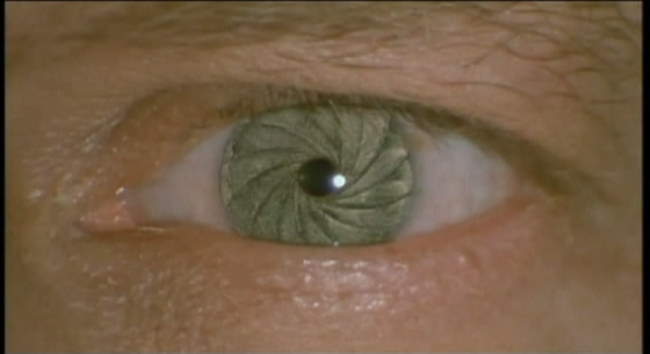 San Francisco artist Tina Vlach, who lost her left eye in an accident, is now seeking a Webcam for her prosthetic eye. Tina starts off her post with a Donna J. Haraway quote:
"A cyborg is a cybernetic organism, a hybrid of machine and organism, a creature of social reality as well as a creature of fiction."
In an interview with the Washington Post, Tina states:
"There have been all sorts of cyborgs in science fiction for a long time, and I'm sort of a sci-fi geek. With the advancement of technology, I thought, 'Why not?'"
Why not indeed. Donna Haraway's quote is especially pertinent here in that she is taking social constructions in reality and fiction to inform and potentially shape future advances in the real world. And truly, considering the advances we've seen in prosthetic limbs recently, perhaps this is not so far fetched. Just today we've heard that the researchers have developed micro-needle array sensors in tungsten carbide, which are around the size of a matchstick head, that will help amputees move artificial limbs with brain power.
And I do love the merging of social software concepts with post-human advances - now we have a call to arms from a needy person looking to have a functional eye again, who is using the latest advances in world communication technologies to put a call to arms to the engineering community. Tina is in essence looking for an augmented reality eye implant to give her a different set of sensory input that was not possible with her real eye.
My favorite part of her post though are the requirements specs:
Specifications: (I just put this together from the research I've done about miniature video cameras.)

* DVR
* MPEG-4? Recording
* Built in SD mini Card Slot
* 4 GB SD mini Card
* Mini A/V out
* Firewire / USB drive
* Optical 3X
* Remote trigger
* Bluetooth wireless method
* Inductors: (Firewire/USB, power source)

External Mobile Application:

* Acts as remote
* Power source
* Feed

Other Advanced options:

* Wireless charger
* Sensors that respond to blinking enabling camera to take still photos, zoom, focus, and turn on and off.
* Dilating pupil with change of light.
* Infrared / Ultraviolet
Um, yeah - lets definitely work on the wireless charger requirement! That solves the need to remove the eye, or to have one of those annoying cords attached to your eye! And in looking at the quality and breadth of the responses to her post, its clear she has motivated a large community of engineers to start working on this problem. Here's to hoping Tina finds a solution - one which will aid everyone else in her situation.