January 22, 2006
I.K.U.
Year: 2000
Directed by: Shu Lea Cheang
Written by: Shu Lea Cheang
Degree of Cyberpunk Visuals: High
Correlation to Cyberpunk Themes: Medium
Key Cast Members:
Tokyo Rose: Aja
---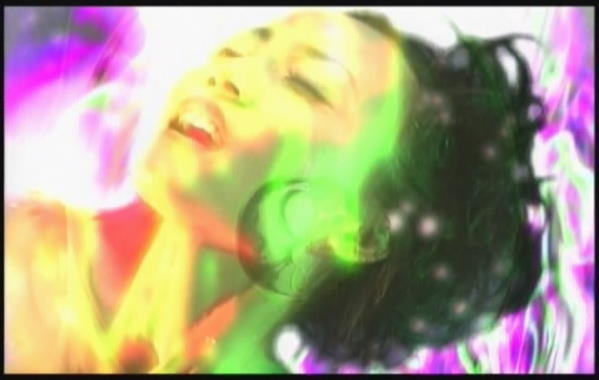 Overview: If you've been hankerin for a nice quality ultra-surrealistic medium-core porn Japanese cyberpunk flick, then look no further than I.K.U. Japanese cyberpunk movies are all about no boundaries and I.K.U. takes this notion to heart, coming up high on the wierd shitometer scale. For the soft-core goods, you get a bit of everything here: guy-on-girl, guy-on-guy, girl-on-girl, girl-on-transgender, voyeuristic sex through a fish tank while eating sushi, sex in a spider-web…well, you get the idea. And while if what you're looking for is naked body parts, I.K.U. definitely delivers (some cases its pixelated out, but in most cases its definitely NOT pixelated out, even when you wish it was…). Fair warning though - this is NOT a "take care of yourself" type movie, as you will spend most of the time dumbfounded while watching it. I.K.U is an EXTREMELY strange, but well-done mind-fuck, pure and simple.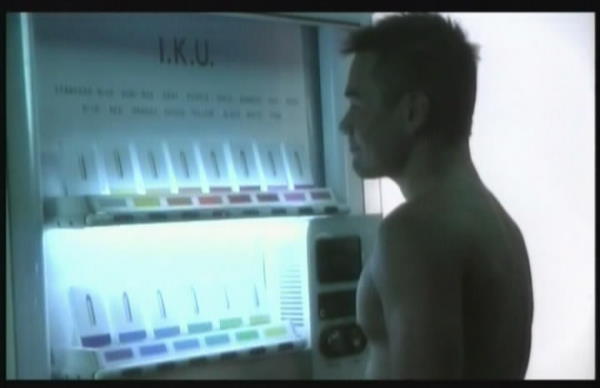 I.K.U. takes place in a very strange near-future Japan and follows a day in the life of a sex-roid from the GENOM corporation, who has the ability to change her outside shape to mimic different female body types. Her job is to collect "sexual experiences" by engaging in sexual acts with various people. The experiences are collected in order to produce virtual reality-like I.K.U. chips that are then sold in vending machines. The idea is that people can buy the chips and then "wire in" on the sexual encounter. Unfortunately, a rival corporation has developed rival androids who's job is to insert a virus into the sex-droids and steal their "experiences" so that it can make its own rival chips.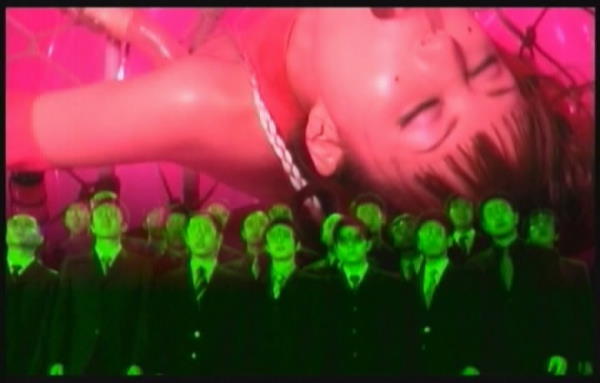 But truly, the story is not the reason you get this. In fact, the visuals distract you so much from the story that I strong recommend reading the story bits on the extras prior to watching this film. The reason you watch this is for the extremely weird but interesting set designs and cinematography. Every "vignette" offers some truly interesting cyberpunk visuals. Shocking neon is the order of the day here. Shocking "you" is the point of the film.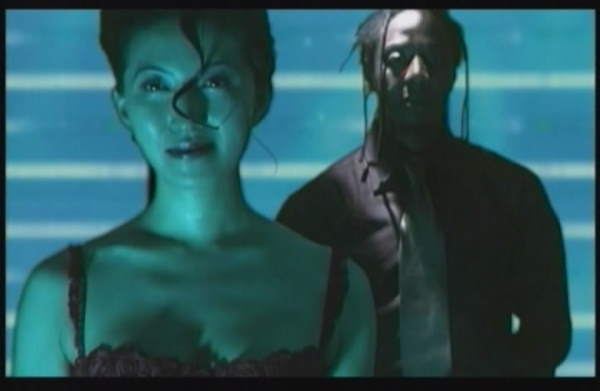 The Bottom Line: If you're a "no boundaries" kind of film watcher, and are interested in something WAY off the beaten path, give I.K.U. a try. Just to be clear, I.K.U. opened at the Sundance Film Festival, so again, this is not your average skin flick - this is an artsy skin flick. And honestly, rating this film is a complete waste of time, as I really have nothing to compare it to (I'm giving it a 6, just because…).
PS - one word of caution - the guy-on-guy oral sex scene is one that is NOT pixelated out, nor is the scene with the transgender (I think that's what he is…a guy with an "in-between" part). Both only last for a few seconds or two, but are QUITE graphic if you get my drift…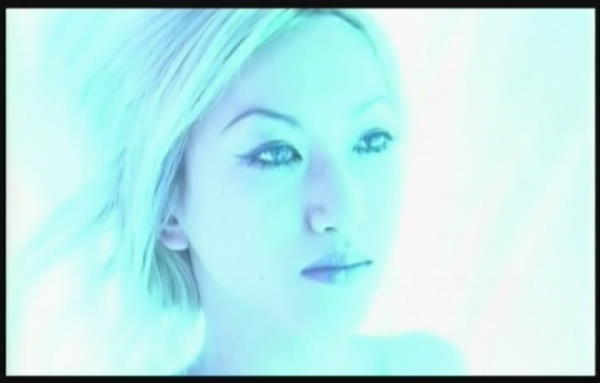 Again, I could go on, but truly, commentary is a waste of time on a flick like this. What you need to evaluate whether you want to see this or not are screen captures. On to Page 2 of this review if you are so inclined. Fair warning - while I worked hard not to show any body parts, page 2 is clearly meant for adults.