January 24, 2006
Avalon
Year: 2001
Directed by: Mamoru Oshii
Written by: Kazunori Itô
Degree of Cyberpunk Visuals: Very High
Correlation to Cyberpunk Themes: Very High
Key Cast Members:
Ash: Malgorzata Foremniak
Murphy: Jerzy Gudejko
Game Master: Wladyslaw Kowalski
---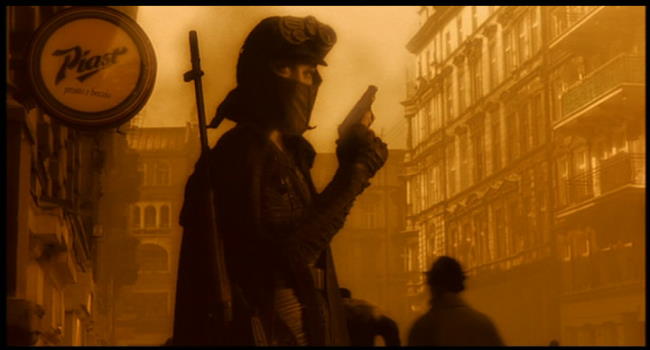 Overview: Mamoru Oshii, the master of philosophical cyberpunk animes ventures into a real world cinema production. The actors, dialogue and sets all take place in a Poland. Although this isn't anime, the characters, cinematography and philosophy bare a striking resemblance to Oshii's latest anime (which might show up on this list soon…). There is also many aspects of the Arthurian legend intermixed here, including the quest for the holy grail (understanding the nature of reality?), the search for the nine sisters of Avalon, and wizards, warriors and bishops. If you're an Oshii fan, this is a must see. If you love VR game films this is a must see. If you like embedded philosophy and symbol laden movies, you will probably enjoy this. But if you're coming purely for the action, there are probably better movies for you to spend your time on.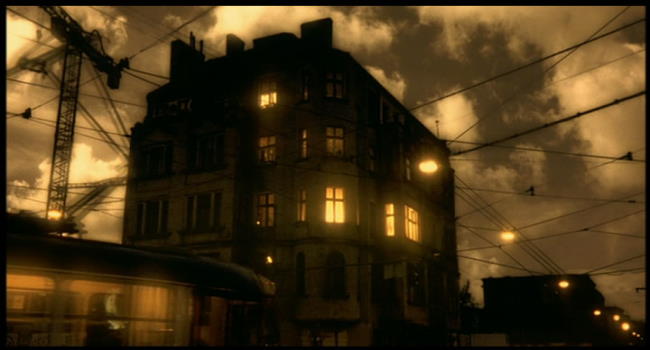 This movie takes place in a cyberpunk, dystopian future where the world is stark, devoid of real life or color, and where the only real enjoyment for young people exists in an illegal virtual reality game called Avalon. Avalon in mythical terms is the island where souls of the departed heroes come to rest. In the Virtual Reality Game of guns, tank and helicopter battles called "Avalon," the players are the heroes, but there is a risk of actually becoming brain-dead while playing this game. In real life, the "unreturned" victims who never leave the game become human vegetables who sit around drooling in an insane asylum (this explains why the game is illegal).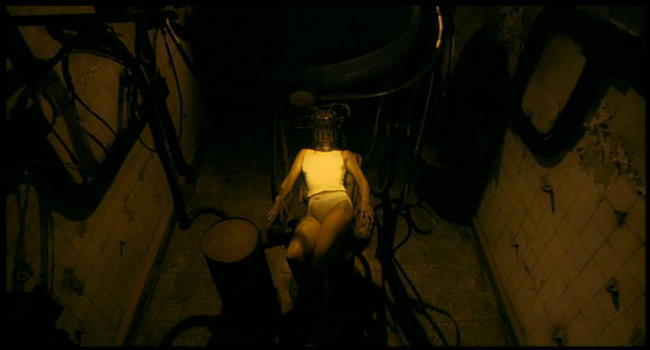 The main character is a hot warrior chick named Ash (wonderfully played by Malgorzata Foremniak). Once, she was a part of the best team in Avalon called Wizard. But something happened which caused one of the team members to panic under fire and call for a "reset" of the program (This is a traumatic action which causes all sorts of bad things to happen). This caused the team to disband and in Ash's case, led her to be disconnected from all other players including Murphy, her team leader. Instead she becomes a supra-warrior who attempts to win the game going solo.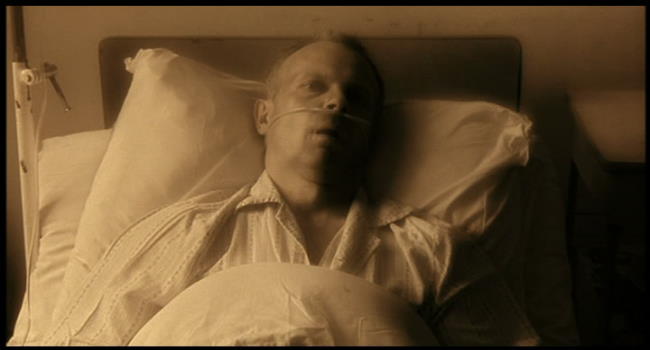 During her adventures, she learns that Murphy also went solo, and eventually worked himself up to finding a secret level called "Special A" that does not have a "reset" function. If you don't complete the level, you don't return. In essence, this level IS Avalon in the mythical sense. In Murphy's case, he did not win, and ended up becoming one of the "unreturned" who lives out his "real" existence drooling in the asylum. Ash becomes obsessed with reaching this secret level so that she might find Murphy and return him. To complete this level, Ash needs to kill an illegal "unreturned" player. If she does wins, she will be offered a game admin job with Avalon. Unfortunately, Class Real is filled with "neutrals." If Ash kills any neutral person she will lose, never to return.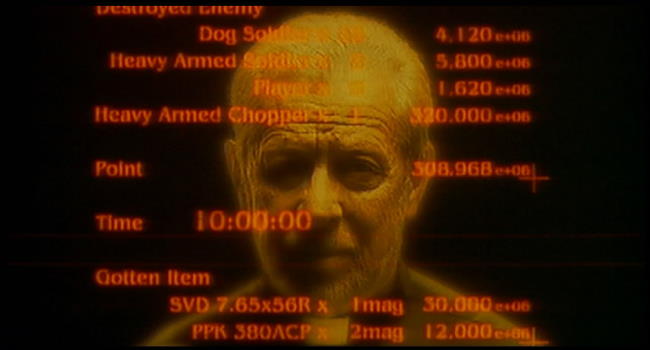 When Ash asks the Game Master if he's real or not, his response is telling: "Does it matter if I'm real or not?" Like GITS:2 there is this notion that the line between what is real and what is imaginary almost doesn't matter. What matters is what is actually occurring inside someone's head: that is the "true" reality.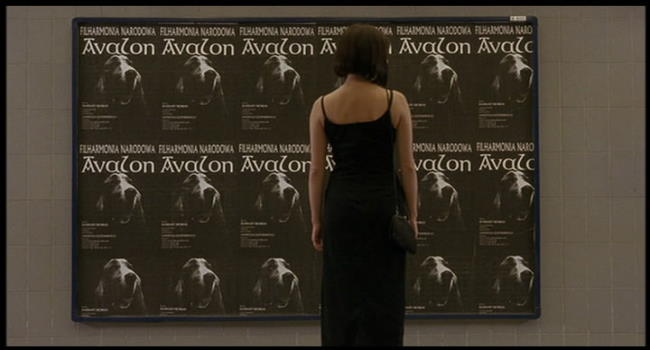 Use of a Dog as a metaphor for the "real" world: Again, similar to When Ash plays with her dog, she is participating in the "here and now." Most of the time, Ash's consciousness is situated in a timeless world where the actual real life moment is secondary to one's perceptual reality. At one point early in the movie Ash wonders aloud, "Real life, is that what this is?" When she starts working at the computer, the dog goes to sleep, indicating that she has left real life and is in the game reality, if not in body, then definitely in spirit.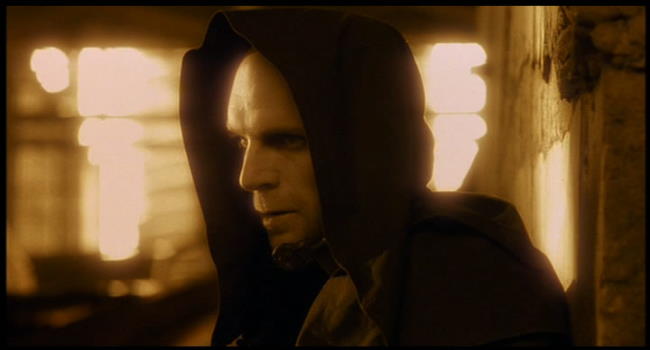 The cinematography: The cinematography in Avalon is strikingly familiar to Oshii's latest anime. The same use of lighting, camera angles, and bright orange/yellow/brown tones are used. Interesting shots involving shadows abound. Throughout, the sets and camera pans are designed to elicit a closed-off, claustrophobic feeling. Everything, from Ash's apartment to the train to the virtual reality headset rooms to the alleyways are bare and boxed in. Slow moving but sweeping pans add to the claustrophobia. Scenes are rarely at regular speed. Instead, the pacing is very slow moving to allow the audience time to take in the essence of the mood. In line with the pacing, Oshii continualy composes set shots similar to how he does in animes. In essence, we see glorious and elongated still shots of visually textured and wonderfully balanced objects.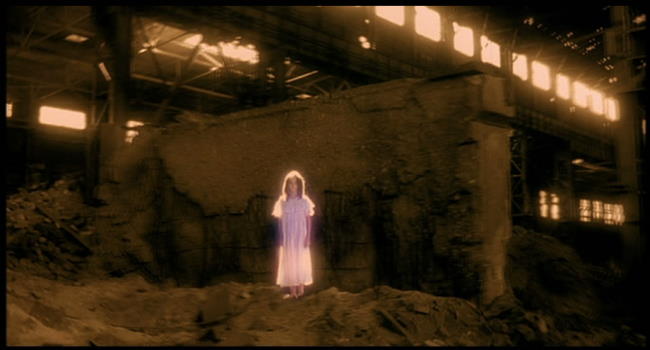 The FX and Sound: The special effects, while not on par with the high-end blockbusters, hold up well when compared to most VR type movies. Most impressive are the digitized explosions. When people and tanks "die" they digitally decompose in interesting ways. Similarly, when you enter the game, buildings auto-form. Also, the score is both haunting and moving. It highlights the slow build-up of thought and emotions. The mood of the film is clearly expressed through the score, which often serves as a catalyst for the pacing changes. As the major plot points change, so does the score radically follow suit. And the ending Avalon opera is just beautiful. I would pay to go see someone sing that.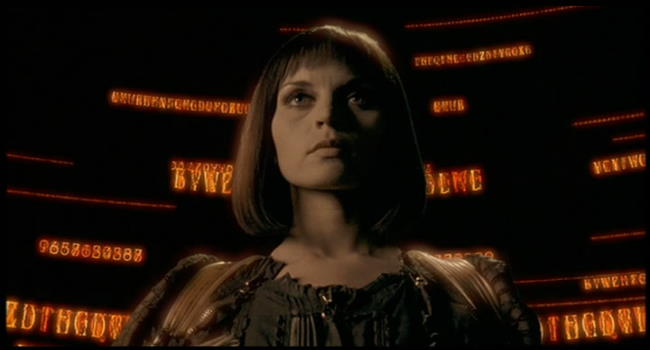 The Bottom Line: In short, Avalon is a wonderfully deep philosophical cyberpunk flick that fully explores whether reality truly matters. In essence, does it really matter if the fantasies we have running in our heads don't really match the "reality" of the outside world? Or more to the point, is anyone really experiencing the reality of the outside world, or are we all just in our own personal Avalon? I hesitate to add more here, as doing so would spoil this most excellent movie for those few unfortunate souls who have yet to experience it. I have just one piece of advice - do so now!
But if you have seen it, I'd be happy do discuss detail philosophical thoughts with you concerning Avalon on Page 2: the Avalon Interpretive ending page. Many have expressed confusion over the ending, so I thought I'd share some thoughts on it. So if you have spoiler type questions about this movie, put them on page two (which also has more screencaps).
Page 2: Spoiler Discussion –>>
~See movies similar to this one~
Tags: cyberpunk movie review Avalon oshii