July 14, 2010
Your implants will be powered by… YOU.
Source: Smithsonian, via Boing Boing.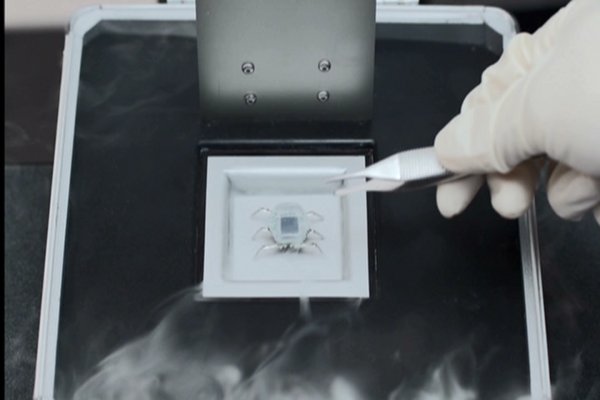 As the technology gets smaller, it will become harder to find a place to put the battery. America's DARPA agency has an idea on how to power our implants…
Mad scientists strike again. DARPA, America's DoD division of mad scientists responsible for the Internet, has been working on an important project for implantable electronic devices: How to power them when they are so small that the smallest batteries currently being manufactured are still too big to fit.
Smithsonian's Michael Belfiore writes about a couple of DARPA ideas for the magazine's August 2010 edition… possibly as a not-so-subtle advert for his book about the agency.
(In my best He-Man voice) I HAVE THE POWEEEEERRRRRR! Literally. DARPA plans to power implants involves "scavenging" (that's the term they're using) the human body to generate the power needed for implants. To make that power, DARPA plans to use human movement ("vibrations") and body heat:
(Smithsonian) - Obviously, our bodies generate heat—thermal energy. They also produce vibrations when we move—kinetic energy. Both forms of energy can be converted into electricity. Anantha Chandrakasan, an MIT electrical engineering professor, who is working on the problem with a former student named Yogesh Ramadass, says the challenge is to harvest adequate amounts of power from the body and then efficiently direct it to the device that needs it.

In the case of harnessing vibrations, Chandrakasan and his colleagues use piezoelectric materials, which produce an electric current when subjected to mechanical pressure. For energy scavenging, ordinary vibrations caused by walking or even just nodding your head might stimulate a piezo material to generate electricity, which is then converted into the direct current (DC) used by electronics, stored in solid-state capacitors and discharged when needed. This entire apparatus fits on a chip no larger than a few square millimeters. Small embedded devices could be directly built onto the chip, or the chip could transmit energy wirelessly to nearby devices. The chip could also use thermoelectric materials, which produce an electric current when exposed to two different temperatures—such as body heat and the (usually) cooler air around us.
I remember reports of flexible solar electricity-generating plastic sheets from a year or two ago that this project can use. The plastic can be made transparent so it can be used in eye implants and contact lenses. Another possible human power source, written about by Boing Boing's David Pescovitz in 2002, gets its power from glucose in the human bloodstream:
(University of California, Berkeley Lab Notes) - The prototype microbial fuel cell contains a tiny chamber where the microbe resides. Glucose flows into the chamber, causing hydrogen protons and electrons to be generated during the fermentation process. In a June paper, Lin and graduate students Mu Chiao, Kien B. Lam, and Yu-Chuan Su reported that their tiny powerhouse cranked out 300 microvolts for two hours until the solution dried out in the open air. That kind of power is plenty for microelectromechanical systems (MEMS), tiny machines fabricated similarly to the way integrated circuits are manufactured.
Sort of want. If you're the kind of person who wants implants, you will need to have a way to power them. Which method of human-power harvesting will work best or win out is yet to be determined. Then again, there will be those who would rather not get into the implanting scene, though I can't understand why…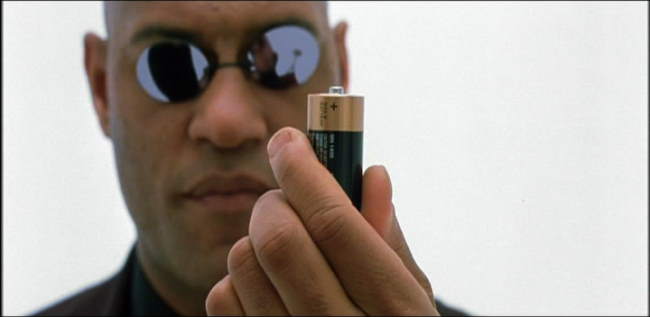 "What is the Matrix? Control. The Matrix is a computer-generated dream world built to keep us under control in order to change a human being into this. "