Natural City Page 2: More Screencaps (Spoiler at bottom)
Here are some more Natural City screencaps for you
Ria's Motivations: Also, there is a discussion of Ria's motivations at the bottom of this page. This is essentially a spoiler, so only read at your peril.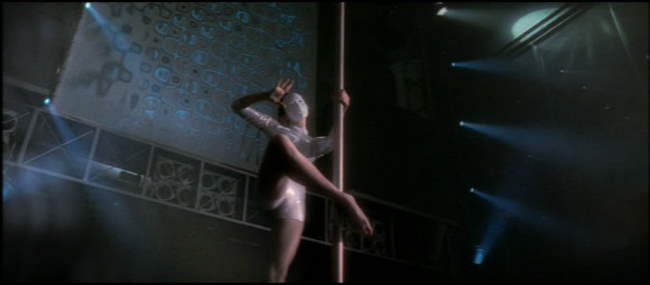 Ria's real joy in "life" is dancing. As she reaches her expiration date, she no longer has the dexterity to dance. This more than anything depresses her and forces her to think about her demise.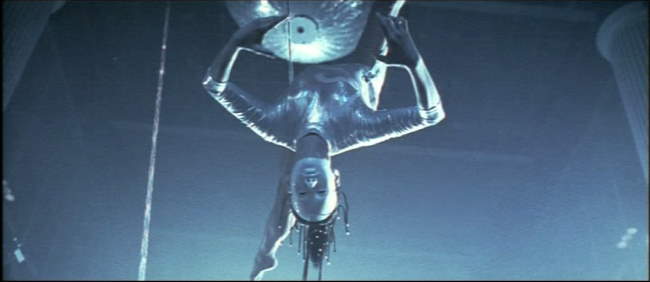 The light blue visuals are gorgeous in Natural City.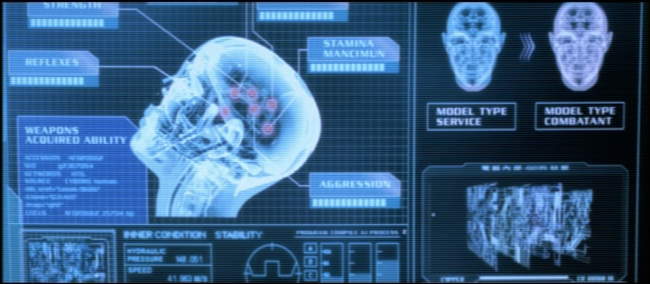 Natural City provides lots of digital overlays. Often there is a person in the background of these transparent monitors.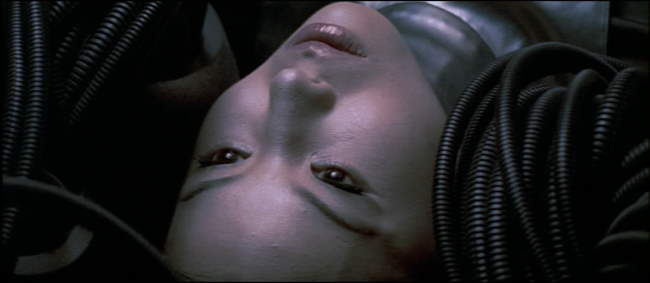 Here's the really hot android warrior chick, recently created. She's the only that delivers that ass-shot kick on page one.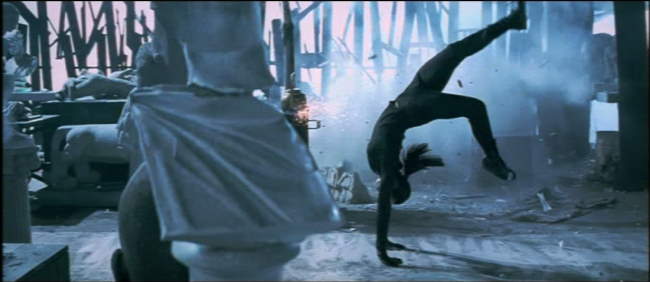 I wished they had used her more as this chick has some badass trinity-like moves.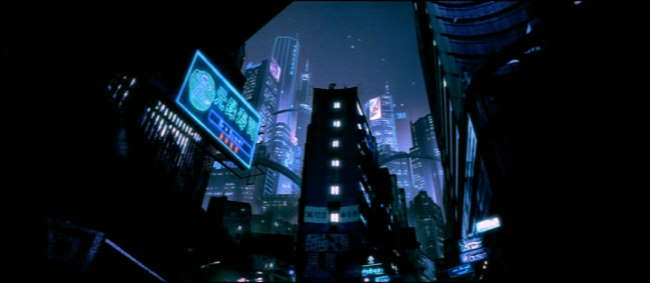 One of the many shots of the city.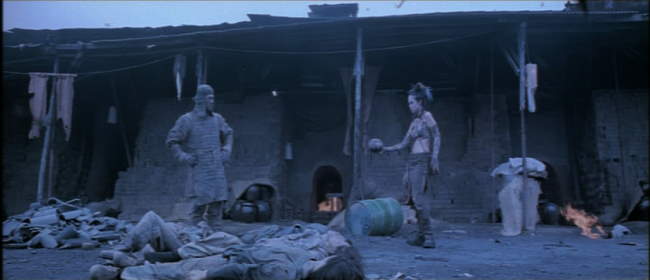 The majority of the city lives in destitute conditions, hence, everyone's desire to live in virtual reality instead of "real" reality.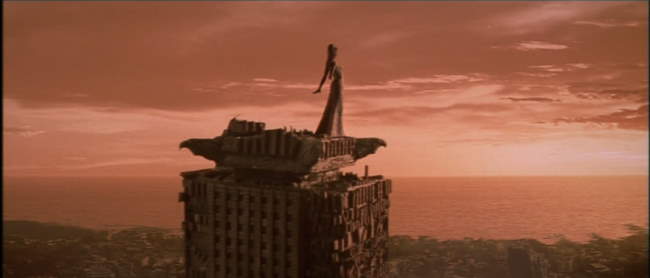 The city moniker in orange.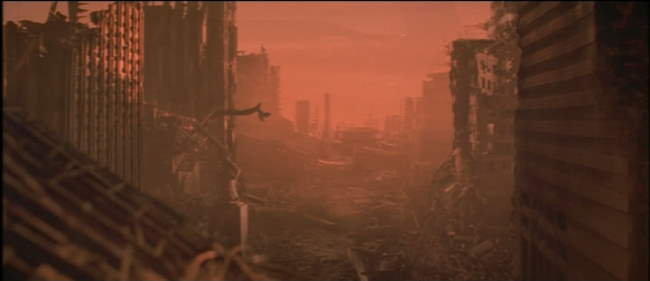 Another morning city shot.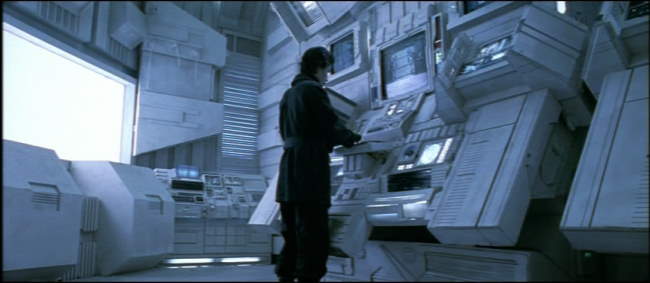 The bad guy, hacking the police computer system.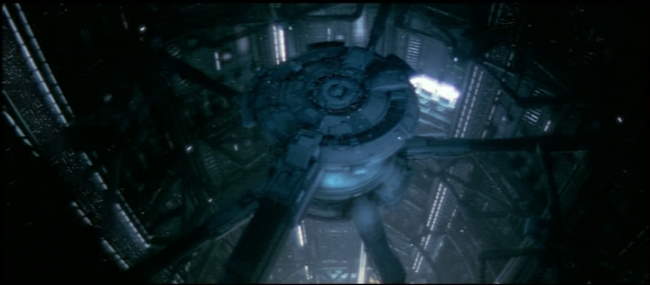 Here's the Police HQ from the outside. Again, the set pieces in Natural City are consistently top notch.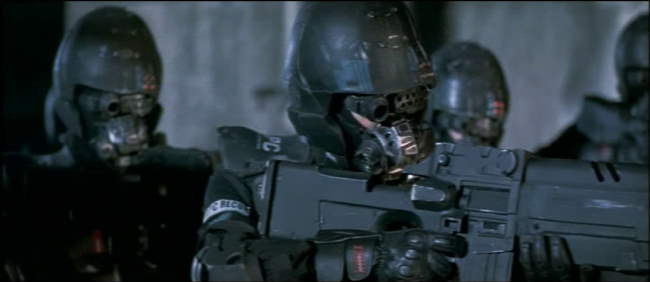 The Police had pretty intimidating outfits.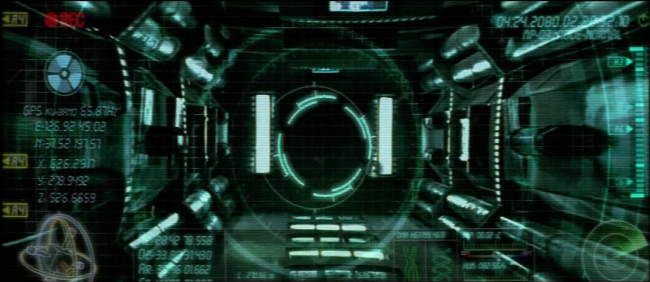 This is what the visuals inside their helmets look like.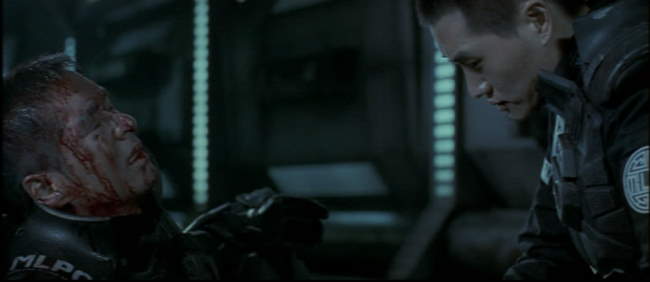 Natural City has lots of bloody cop shots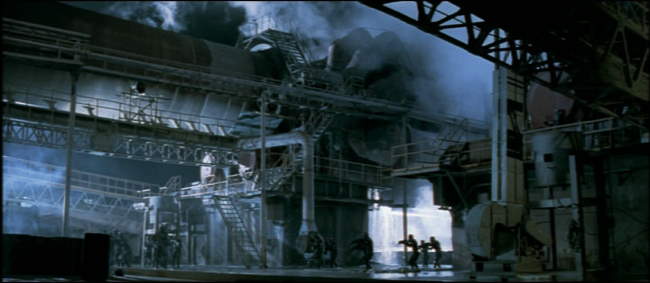 Again, the set pieces are consistently intersting. This one provides an excellent place for an ambush.
Natural City opens with the descruction of an expired Android.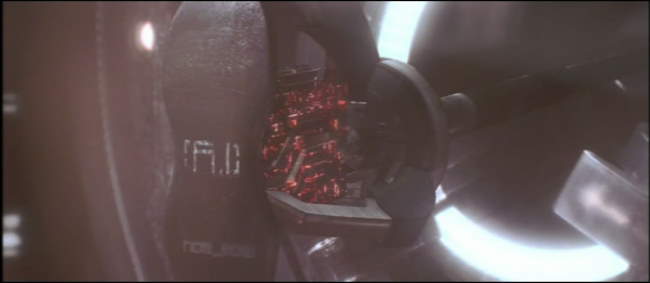 Here's an Android's central processor unit memory chip - the ones that R tries to collect
~SPOILER ALERT~
Discussion of Ria's motivations: This whole movie takes on more meaning when you really begin to understand R's solution to ensure they stay together. In order for R and Ria to be together, R tries to save up enough money to get passage on Muyoga, the flying VR hotel. In reality what this means is R wants to become captured in his own dream world with Ria - which if he gets there on time, presumably her "essence" can be entered into the VR program. Ria knows that whatever happens, she will be dead in a few days - her life will cease to exist. While Ria will still be dead, she will at least die knowing that her essence lives on in R for the rest of his days as he sits in a vegetative state, similar to those in Avalon. This is a very different approach to meeting her end than Roy Batty does in Blade Runner. Roy Batty fights for his essence to continue, fearing that nobody will remember him, whereas Ria, who knows her essence will be lost, at least takes solice in the idea that R will remember her. Unfortunately for them, Korean melodramas never end so happily - Ria dies knowing her existence is lost forever. Worse than this, Cyon, who was rescued by R, would have traded places with Ria, as Cyon has NEVER had anyone care enough to remember her.
<<--Back to Natural City, Page 1