System Shock 2 page 2: More Screencaps
To give you an idea as to what you will be in for, here are some screencaps to enjoy. WARNING: Some may be more intense than you expect.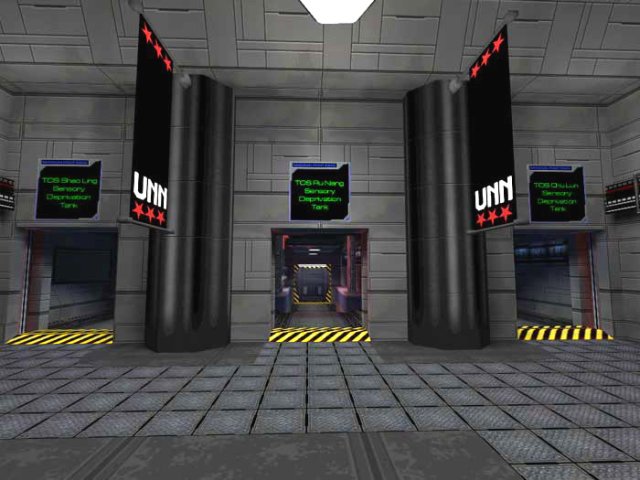 Before your post aboard the Von Braun/Rickenbacker, you will have a chance to bulk up on your stats by choosing tours of duty for your first three years. OSA tours are shown here.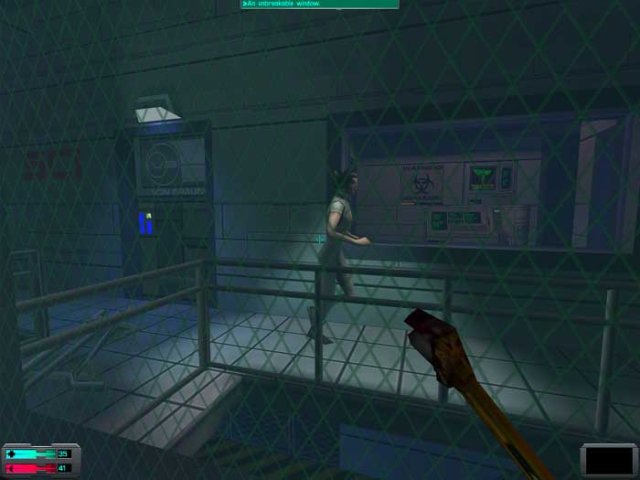 Why is this woman running… and screaming?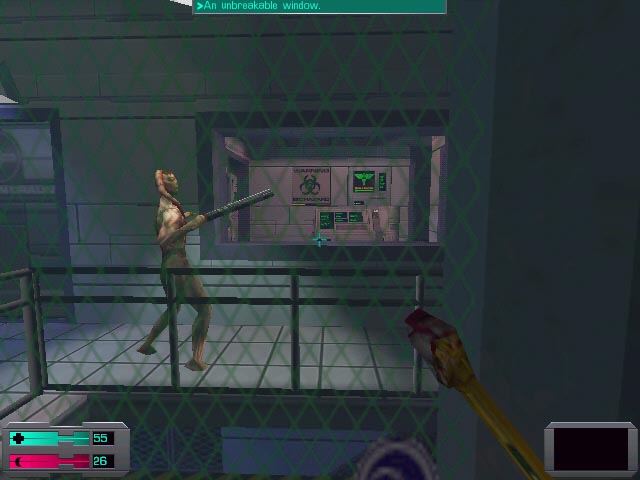 Oh…
You'll be facing threats from meat and mech alike.
"We seek your kneecaps."
XERXES is the AI aboard the Von Braun. Any similarities between him and SHODAN is purely ridiculous.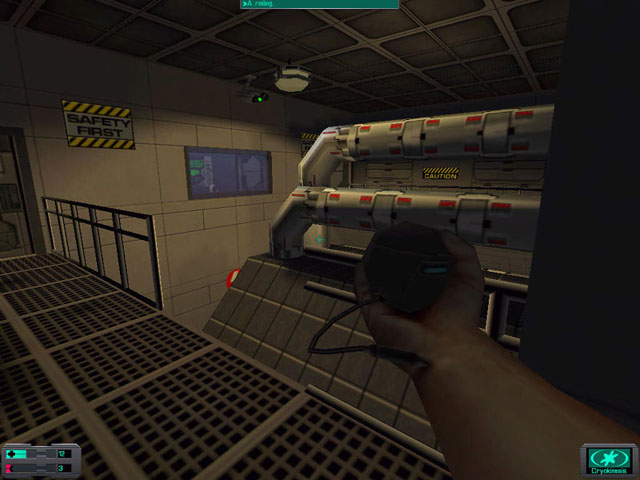 Note the camera near the top-center. You need to knock them out or avoid them to keep XERXES from calling reinforcements to pester you.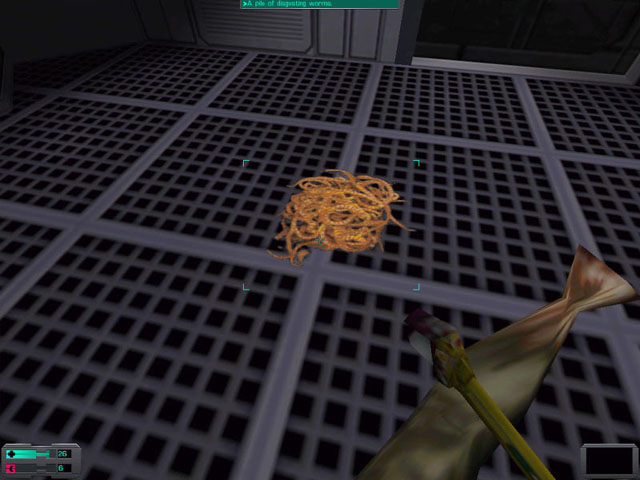 Yuck! Who does the housekeeping???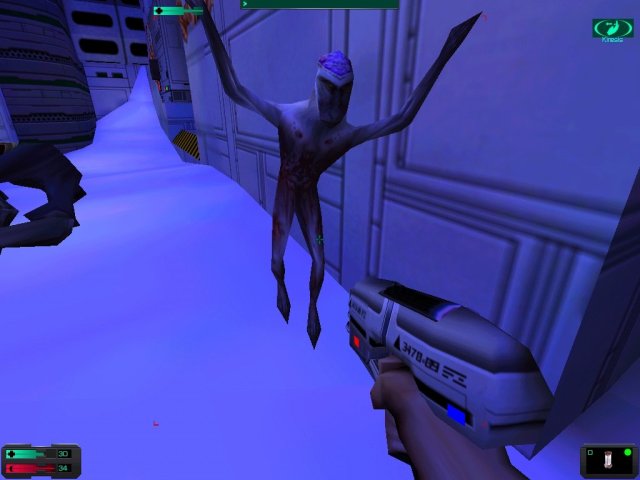 Do you spank the monkey? Or does the monkey spank you?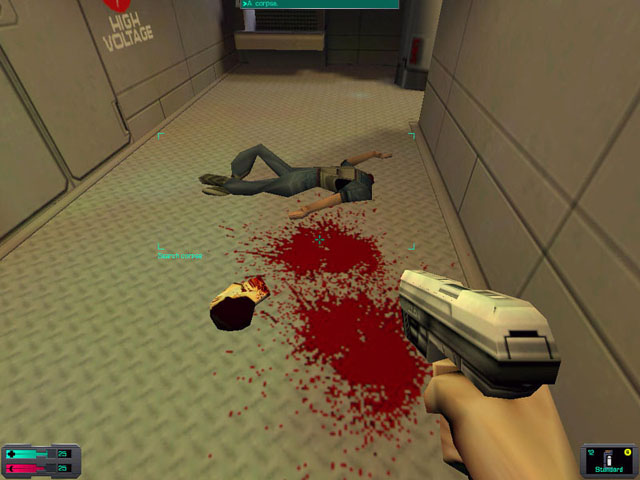 This poor sould lost his head. You need to keep yours.
Arachnophobes, consider this a warning.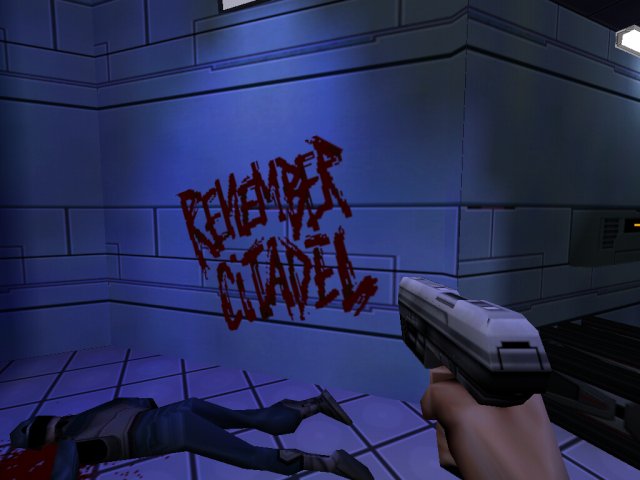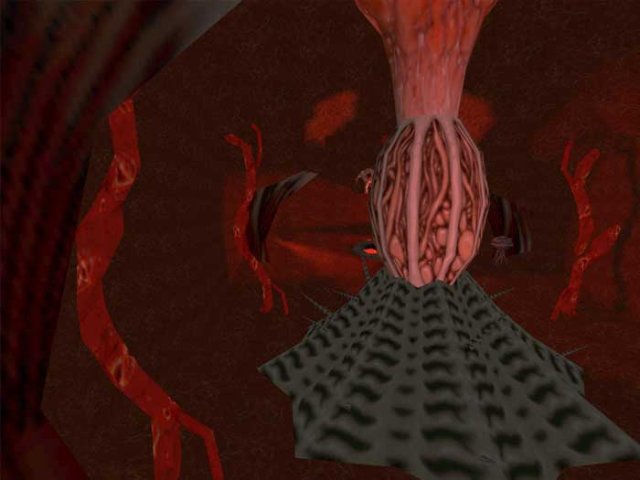 "What is a drop of rain, compared to the storm? What is a thought, compared to a mind? Our unity is full of wonder, which your tiny individualism… cannot even conceive."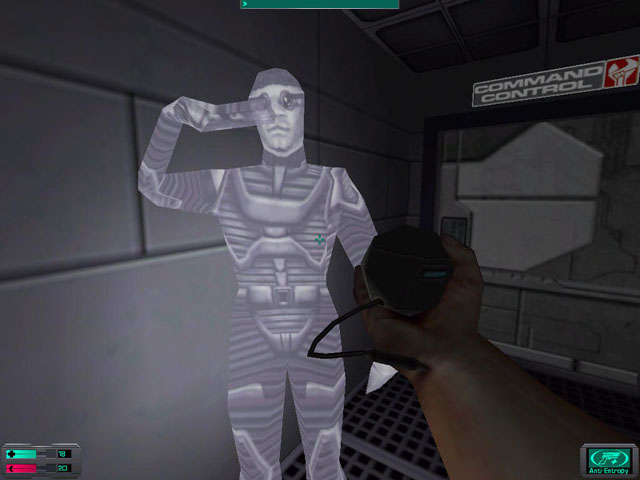 "No! This is too creepy! I CAN'T TAKE IT!!!" *BOOM* falls to floor.