Transmetropolitan Page 2: More Page Scans
Here are some more Transmetropolitan page scans for you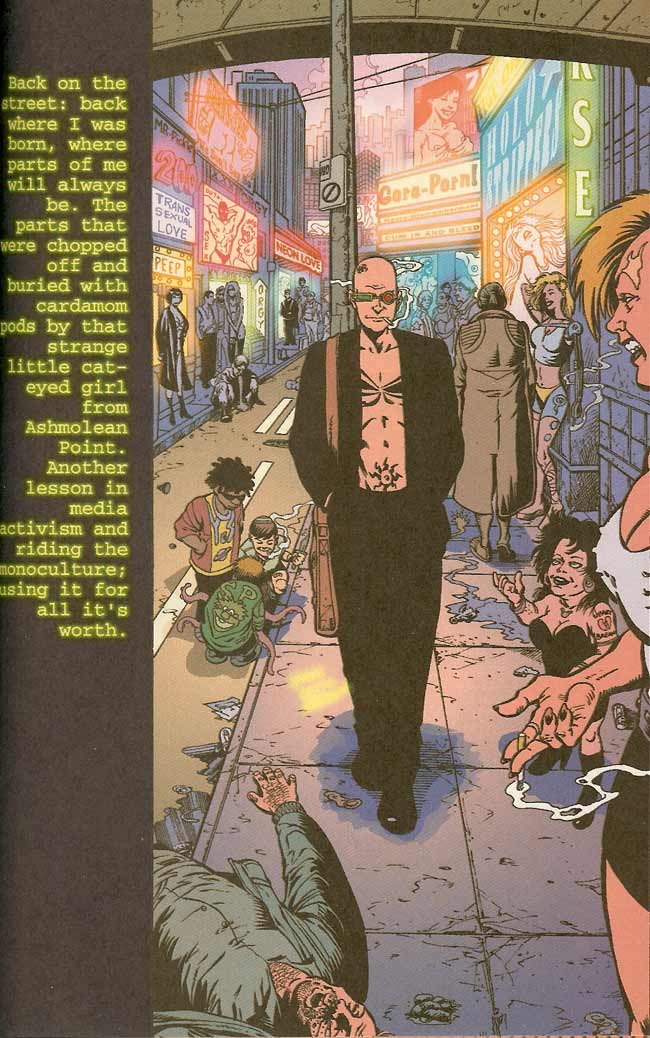 The cityscapes in Transmetropolitan are simply insane. All sorts of bizarre characters will pop up, so watch them carefully.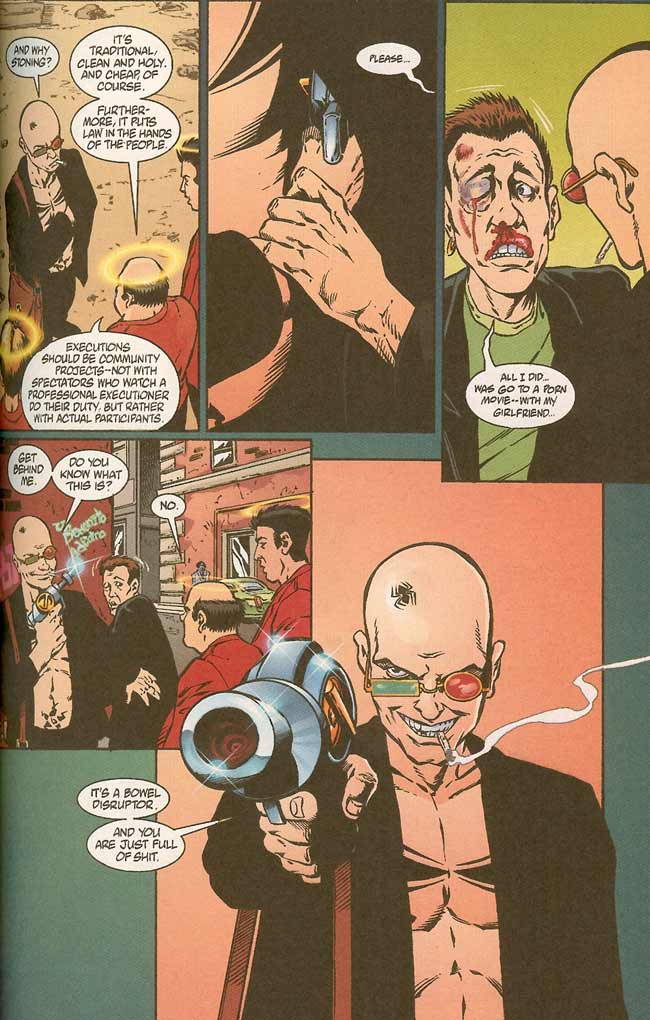 The Bowel Disrupter.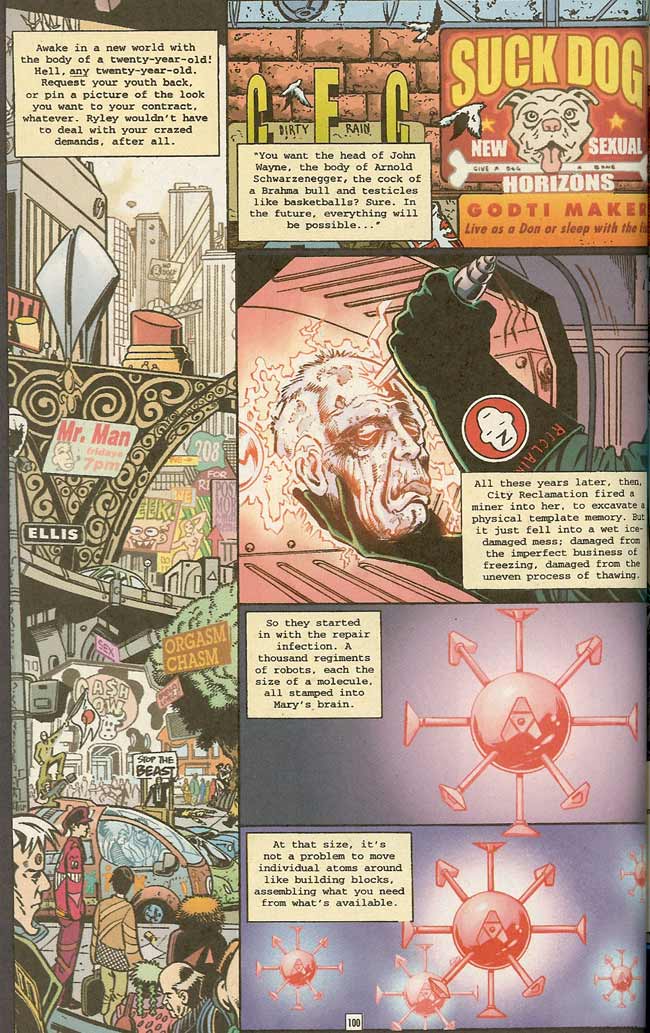 Some of the strangest folks in the City are the "revivals," who are people that had their heads cryogenically freezed, only to be revived hundreds of years later. Unfortunately for them, they just can't adapt to the changes.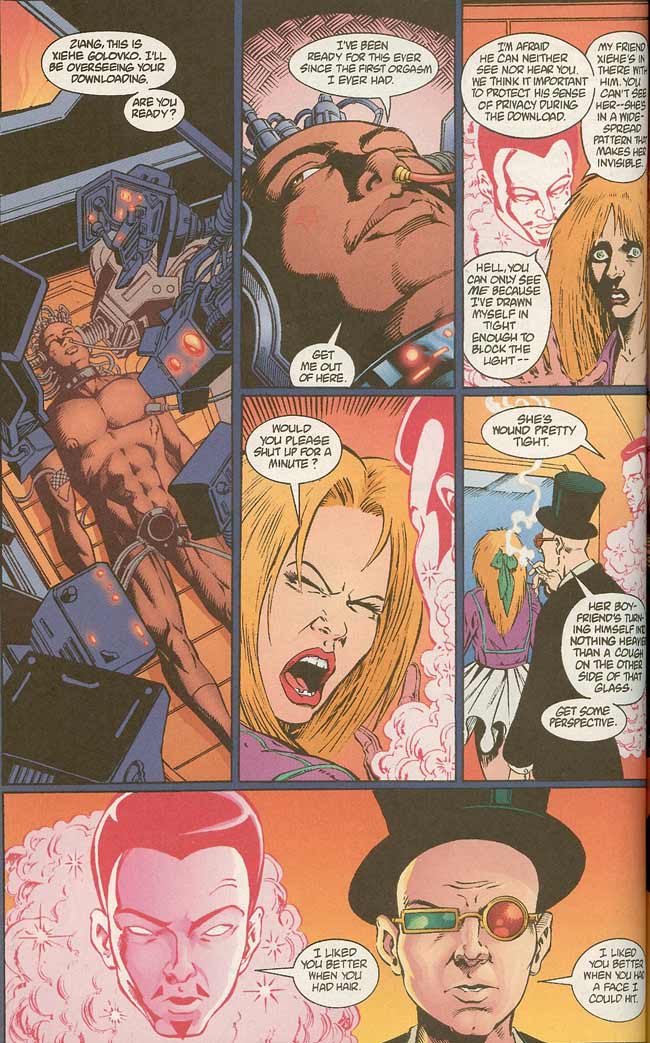 Others choose to download their consciousness into a computer, and thus, become amorphous, sentient beings. It must suck when your significant other decides to do this.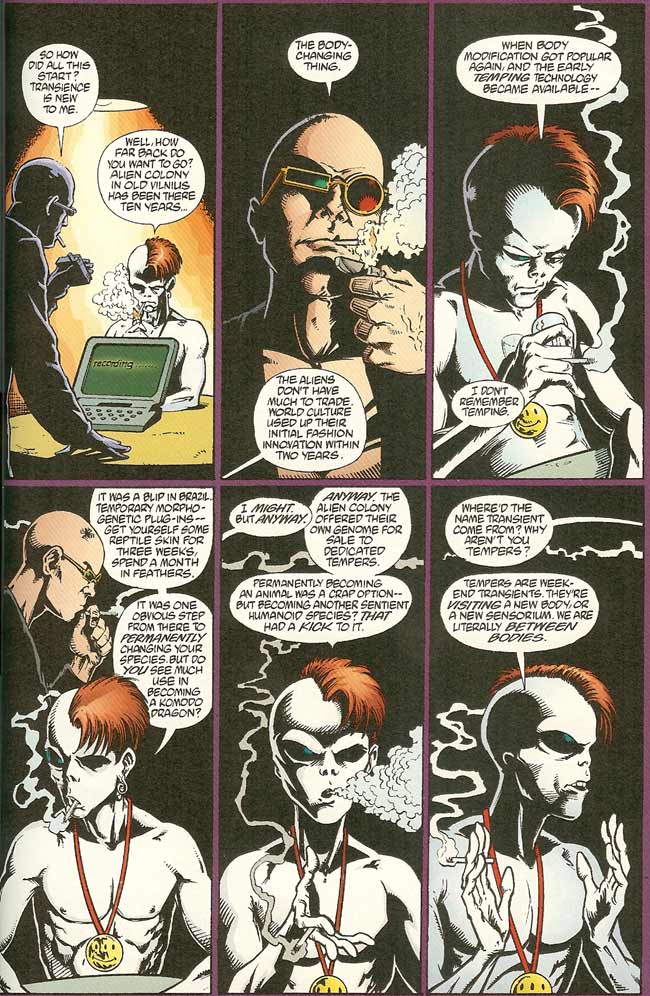 Transients also exist in Transmetropolitan. Transients are people who transform their bodies into some other species.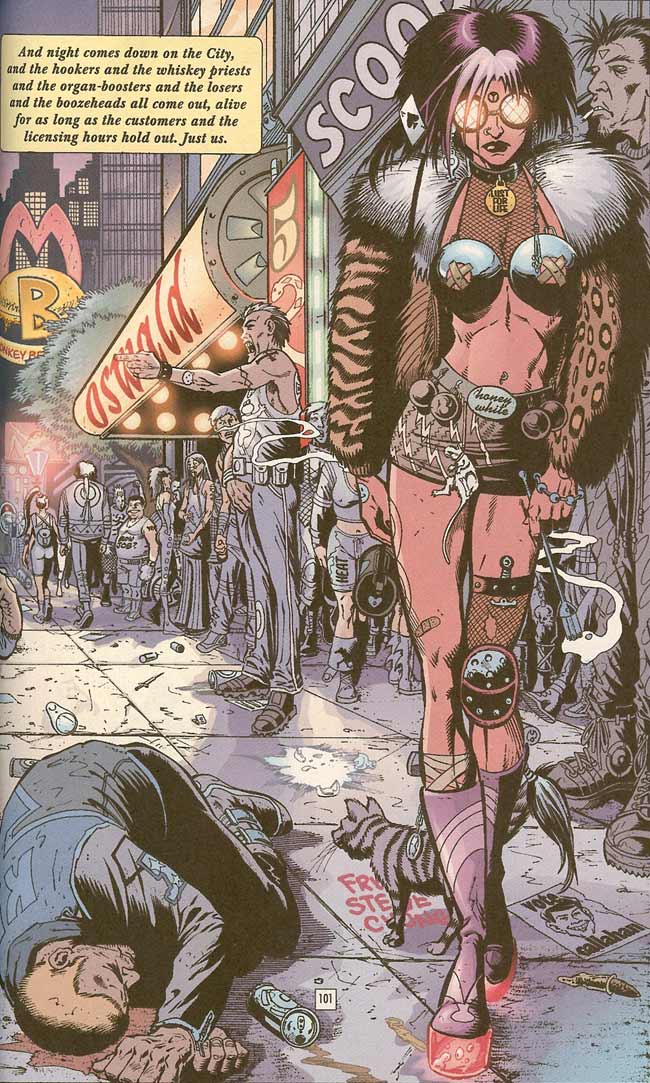 Another city-shot. Again, the diversity in the artwork is just terrific.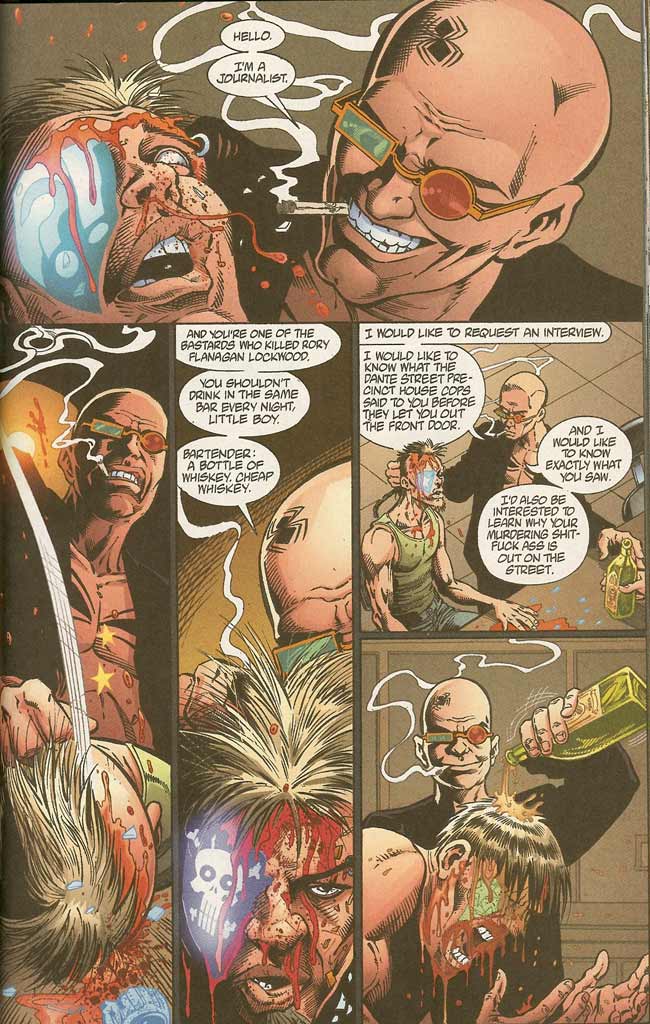 Spider always gets the truth out of people. Sometimes he cajoles them - other times he beats it out of them.