May 22, 2006
GITS Stand Alone Complex Novel: May 24th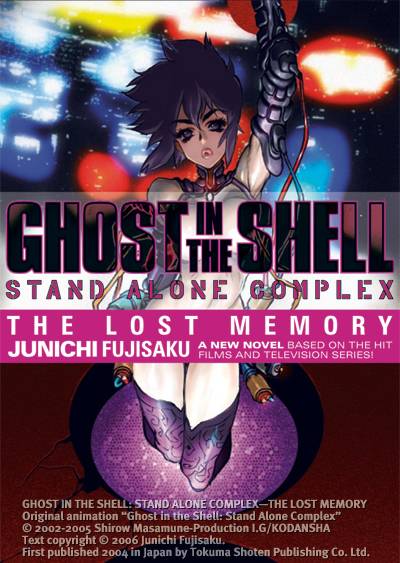 Ghost in the Shell: Stand Alone Complex (GITS SAC) is about to be released as a novel. Dark Horse Comics has the publish date slated for two days from now (May 24th). Originally, this was supposed to be released a month or two ago. Dark Horse's description for GITS SAC is as follows:
In the not-too-distant future of 2032, the frontier dividing humans and machines has been crossed. Crimes comitted by flesh-and-metal cyborgs are investigated by Section 9, an elite counter-terrorist squad run by Chief Aramaki and his cyborg assistant, Major Motoko Kusanagi. Section 9 has faced countless adversaries in the real world and in cyberspace, but none like 'The Awakened.'It is believed that this lethal group of terrorists can take over the minds and bodies of almost anyone. Used as tools to commit crimes against the state, the victims are unaware of who or what is controlling them. When Major Kusanagi captures one of the victims, she hacks into his cyberbrain to learn the ringleader's identity-what she discovers leads her on a journey deep into the heart of cyberspace, a journey that shakes her to the core.
I'm not quite sure whether the novel will be exploring a Laughing Man variant type story from Season One, or whether this is something completely different. The "Awakened" thing doesn't ring a bell for me though, so perhaps this is completely different. Also, I'm not sure if the cover above will be used or the more explicit cover floating around. In any event, I'm definitely looking forward to this.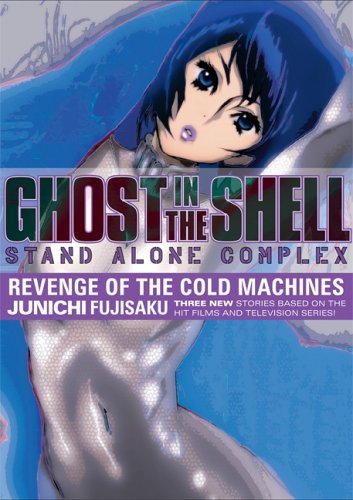 The second volume is currently scheduled to be published on July 19th. Dark Horse's description for Volume 2 is as follows:
2030 Tokyo: While patrolling Tokyo's post-World War Three refugee zones Togusa, the newest member of Section 9, discovers that one of the most powerful cyber-criminals his squad has ever faced has plans to kill their leader, Section 9 Chief Daisuke Aramaki, in one of three stories in this collection, and it will take all of the members of Section 9 to stop him. The action heats up in the stories "Double Targets," "First Love, Last Love," and "Revenge of the Cold Machines."
I don't know whether there will be any artwork in these or not though - I kind of hope so as I love Masume Shirow's work. I originally had a second paragraph above in the first volume description that seemed to indicate this as such, but in looking at it, it appeared to refer to previous GITS TPBs.