Movie Review By: SFAM
Year: 2000
Directed by: Udo Blass
Degree of Cyberpunk Visuals: Very Low
Correlation to Cyberpunk Themes: Very Low
---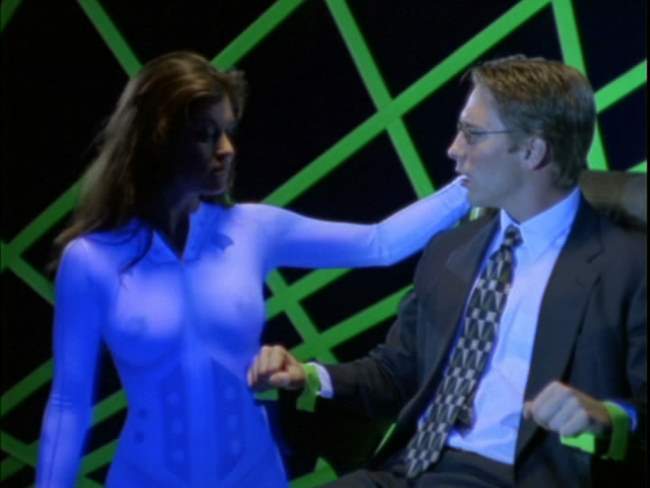 Overview: Every so often, I get around to reviewing something more to point out that it is NOT cyberpunk. I intended this category for movies like New Rose Hotel - while Gibson's short story is top-notch, awesome cyberpunk, the movie of the same name is an unmitigated non-cyberpunk mess. The other reason I review a non-cyberpunk movie is because even though the movie packaging or description may indicate some cyber elements, movies in this category are going for deceptive advertising to sell their flick. Some erotic spoofs of popular movies are downright awesome. My favorite cyberpunk spoof is probably the Terminatrix (I still need to do some screencaps for that movie). However, in many other cases, soft core porn productions will try to leverage off a big title, but in fact really doesn't have much of anything to do with it. Sexual Matrix fits this pattern, having nothing whatsoever to do with the Matrix movies, or much of anything else cyberpunk other than VR love scenes.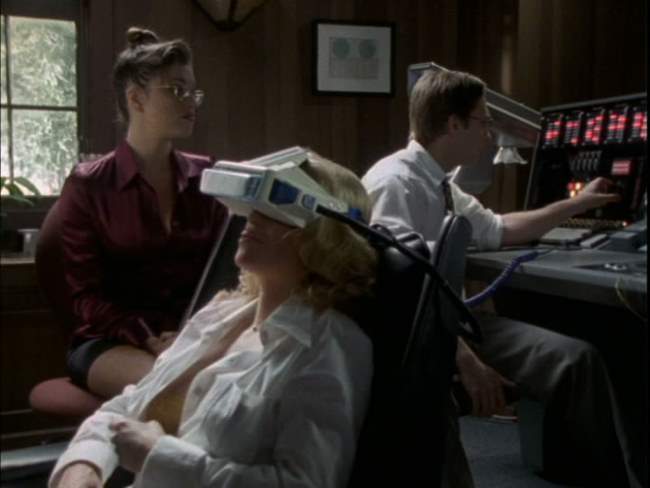 The Story: Sexual Matrix is pretty straightforward – a professor looks to get funding to build a prototype for helping people act out their fantasies in VR. To get started, he cons a local university into thinking he has funding lined up from a major corporation. The university, in their infinite wisdom doesn't check his lie, and instead sends an ultra-hawt grad student to "oversee" his research. For some reason, the prototype appears already built, so no real work is necessary, other than a few twists of knobs on the Star Trek looking light panel. From this point, most of the movie involves students and test subjects coming in for fifty bucks to try out the VR system. There's a brief human interest story dealing with the professor and his hawt assistant, but this isn't worth going into.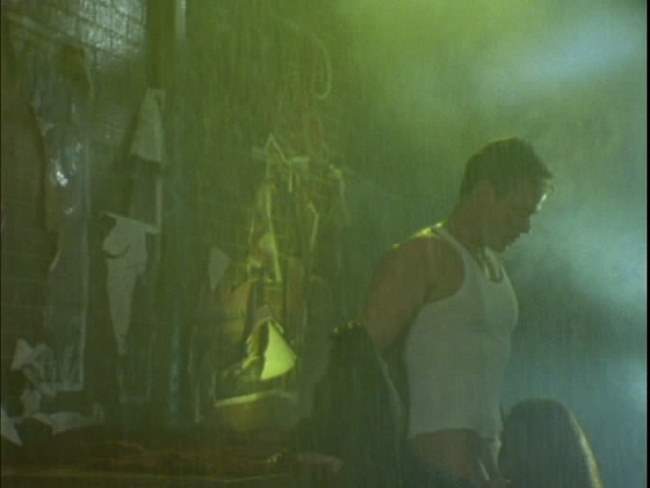 The Bottom Line: Again, nothing special here from a cyberpunk perspective. The movie itself is decent quality production. Their "fantasies" are done up in decent quality production soft-core porn, but there's no cyberpunk aspects and only one that shows cyber-type scenery. Most are regular soft-core porn scenes. If you're interested in a decent quality soft core porn showing lots of breasts in a façade VR setting, Sexual Matrix may be of interest. I do however deduct a quality point for the misleading cover and description.