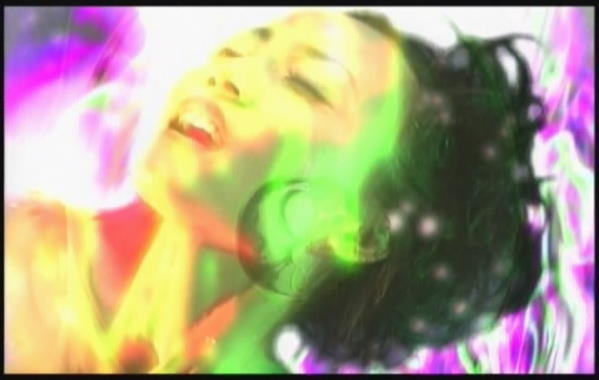 Now as most of you know, I don't do any advertising on Cyberpunk Review, which means it's a massive time sink that doesn't generate a dime (this is exactly how I want it to be!). Collecting advertising revenue on a site devoted to cyberpunk concepts just seems wrong somehow. That said, I have absolutely NO qualms about accepting gifts! Cyberpunk movies, books, figures (the Borg Queen, if you have it), games - I'd be more than happy to accept (send an email to sfam"at"cyberpunkreview.com if feel the urge!). While I have gotten a number of movies sent for me to review, this is my first cyberpunk book:
Successful erotic fantasy author, M. Christian, sent me a wonderful message saying how much he liked Cyberpunk Review, and offered to send me his book of "smutty cyberpunk short stories," called The Bachelor Machine. I just got it in the mail today, so I can't give a review of it yet. But often when I find a new author I'm interested in, I like to take the book and open it to a random page and start reading. Here's a sample for you from the first place I opened it to - page 132, halfway down:
She walked with purpose down Ringold. Black plastic raincoat, cheap leather boots, a threadbare purple Zo/courier bag - showing what her last straight job was - and coal mine shades. Invisible in the SOMA turf, she was average enough not to catch a second glance.

But I knew her - we'd fucked. But never in the flesh. Cybersea fucking: interactive chat and visuals. Breasts just the right size for filling hands, she said. An electric cunt tight enough to rip condoms off, she said. We'd fucked so many times, but I'd never seen her in the flesh, and I'd never asked her real name.

Trust.

Bytebitch saw me. Didn't smile. The brown eyes behind the shades might have, but I had no way of knowing. On the corner with me was the picked-clean corpse of a Saab. She moved to the pitted fender and propped herself against it.

Cybersez: Get Comfy…
I think I'm gonna like The Bachelor Machine! Thanks, Chris! Better yet, M. Christian mentions he has another cyberpunk erotica book due to come out in a year from now. I'll be looking forward to it. And if you want to learn more about him, M. Christian has this cool blog.