September 9, 2007
File Sharing = Hacking? US Justice Department says so.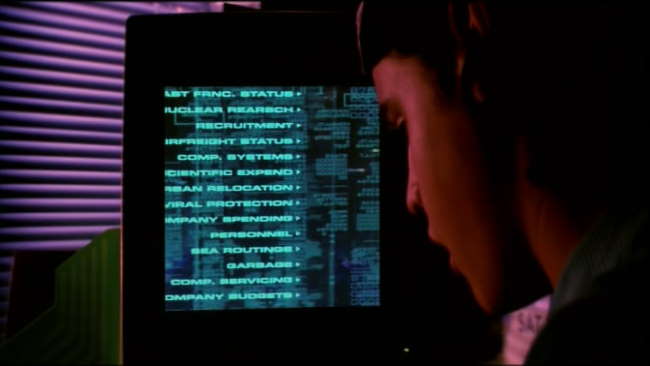 WTF??? The Bush Administration is ever more determined to change the laws of the land to justify their (unconstitutional) actions. The latest attempt to stretch and skew definition now involves a Seattle man's indictments on identity theft and wire fraud… and for "hacking" that wasn't hacking. The story comes from Wired's Threat Level blog.
The Story of the (non) Hack. Gregory Kopiloff used file sharing services like Limewire to find and download files with personal information, then used that info to make some $78K US in fraudulently secured credit cards. How did he pull the hack off?
He used Limewire's search engine where he entered search terms like "tax return" or "credit card number" and he was able to find the files with sensitive information that he used to commit his fraud. That's it… all he did was use a search engine to find the files… no brute-force password cracks, data stealing viruses, or custom made port opening programs were used. Instead, he knew that there were file-sharing (l)users who didn't know how to set the software's security to restrict sharing to certain files and directories and keep such theft from occurring.
A brief definition of "Hacking." Even among long-time hackers, there's some discrepancy as to what "real hacking" is. Some say it's tunning and tweaking your wares to maximize your computer's performance. Some say it's exploring your computer and the Internet to see how they work. Others (the mass-media machinery) say it's defeating security systems, breaking-and-entering, to gain unauthorized entry into a system. There is some obvious overlap in what hacking is, such as a broad knowledge of computers and the willingness to use it, but the act of using a search engine to find unsecured files is stretching the definition. One could find some similar stuff just by using Google or Yahoo.
Earlier this year, a research firm reported to the House Oversight Committee that they found some 200 classified files on P2P networks. More proof that the government is made up of techno-tards.
File Sharing = Hacking? Right. The RIAA would love to see such a hyper-extended, over-stretched definition of file-sharers as criminal hackers. In reality, the glove don't fit so you must acquit!
Mr. Kopiloff is NOT a hacker. He's a criminal, a fraud, and a thief… but he's no hacker.